Cocktail Couture: Grammy Outfit-Inspired Cocktails to Shake Up Your Night
As the red carpet rolls out, sip on these cocktails inspired by some of the best outfits from Grammys 2023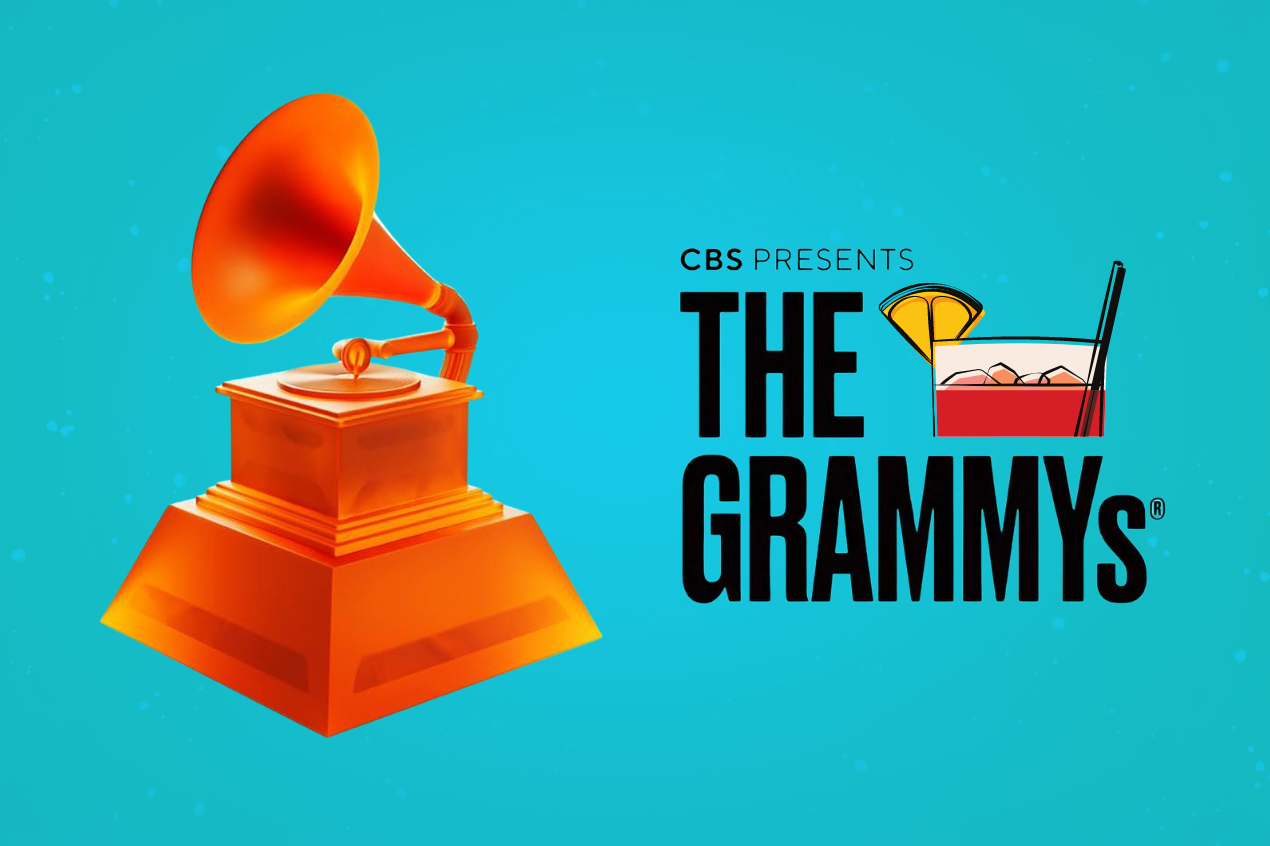 A night for music, and appreciating great musicians from all around the world, everyone loves the Grammys. The Grammy Awards, presented by the Recording Academy, comes around annually and we absolutely love getting fully involved. The red-carpet to every award ceremony becomes one of the biggest talking points, checking out our favorite artists and celebs outfits and judging them COMPLETELY. So this time around we've taken the best of our worlds and come up with some cocktails inspired by some of our favorite looks at the Grammys 2023.
Lizzo, Rum Orange Cocktail: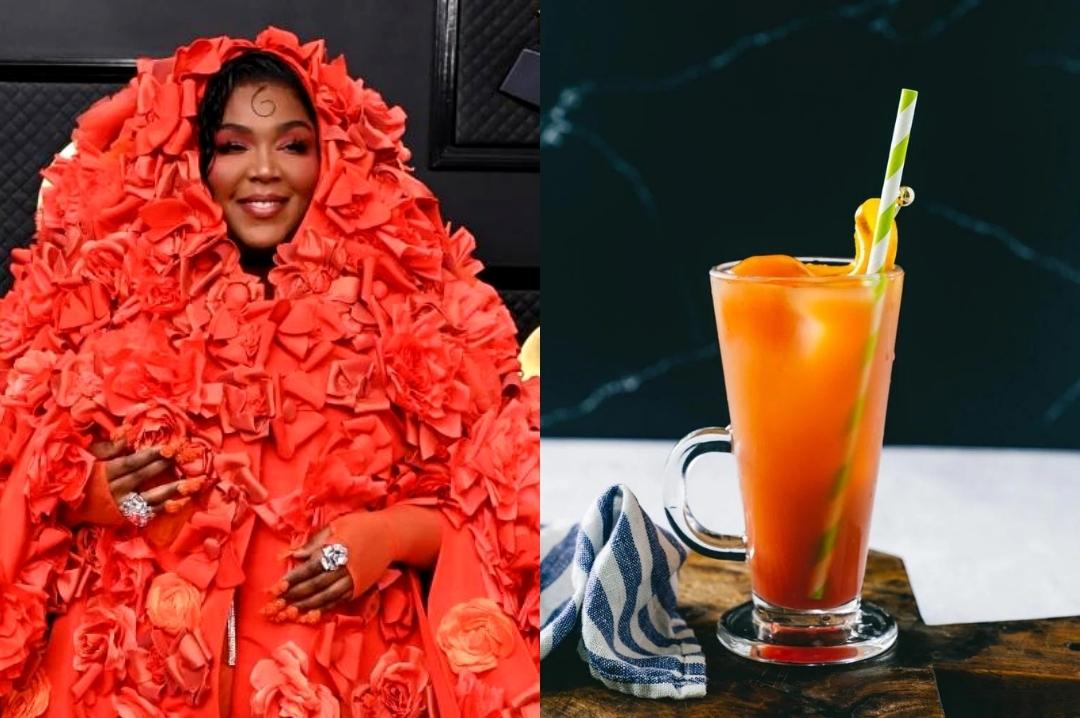 For Detroit-born Singer, Rapper and Flutist, Lizzo, it is safe to say she absolutely slays every single look she puts on! Winning her fourth Grammy, Record of the Year, with the single "About Damn Time" never looked so glamorous but she rocked it with a fiery, show-stopping, orange gown. With this Dolce and Gabbana look we could only think of a Rum Cocktail, fiery and warm as it goes down with an element of orange. Syncing perfectly together hand in hand, we are NEVER blaming it on the Juice.
Jack Harlow, Old Fashioned: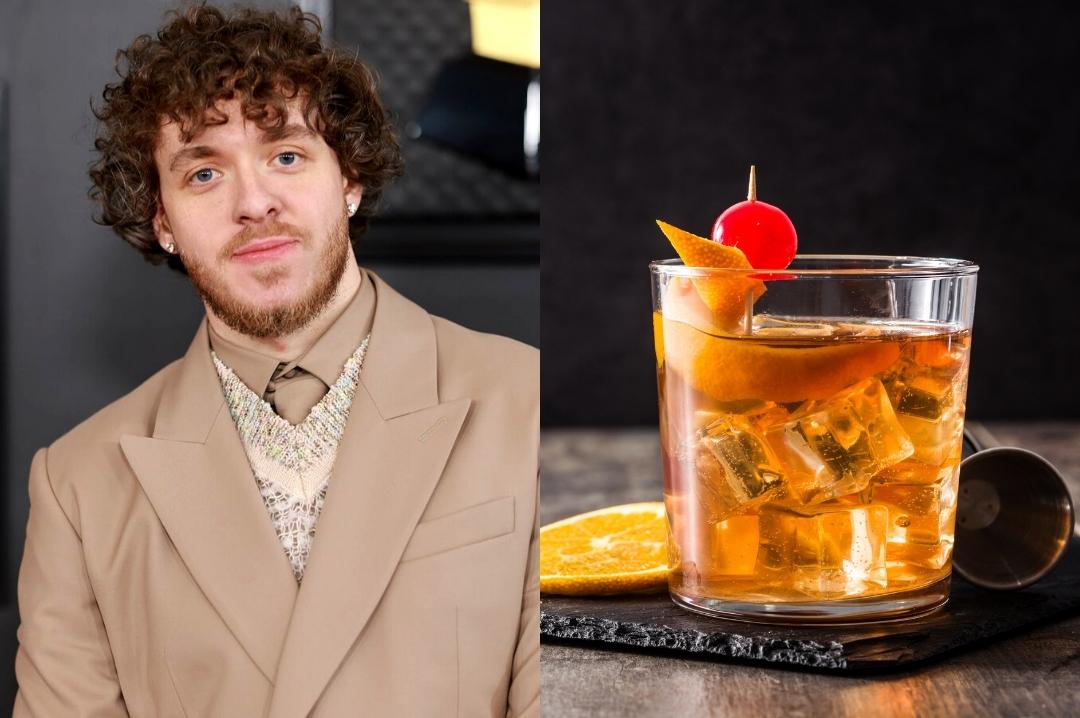 We all know Jack Harlow usually hates to keep it light. In a sleek tan suit, donning some black gloves, there was class just oozing out of Jack's outfit. With a playful nature and cadence in his music inspired by some of the all time greats in rap, we thought the Old-Fashioned was absolutely perfect to go with this look! As cold as his flows on a beat with Drake, the Old-Fashioned featuring this outfit would definitely bring out the confidence Jack usually has.
Lourdes Leon, Sangria: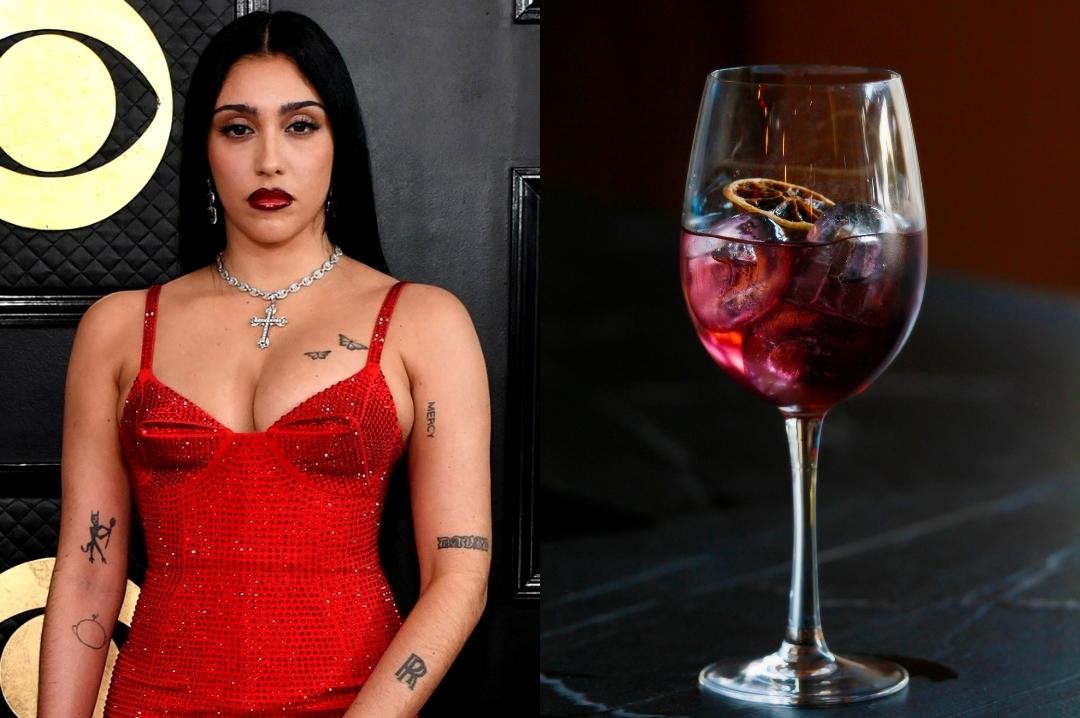 Lourdes Leon made being the daughter of the "Queen of Pop" look simple with an elegant all red look. Bright red nails, a red Judith Leiber bag, and an iced-out cross across the neck to go with the red dress by AREA, Lourdes absolutely killed the look! What better than a Sangria to match the outfit, rich in flavor with a refreshing sweetness.
Pharrell Williams, Classic Negroni: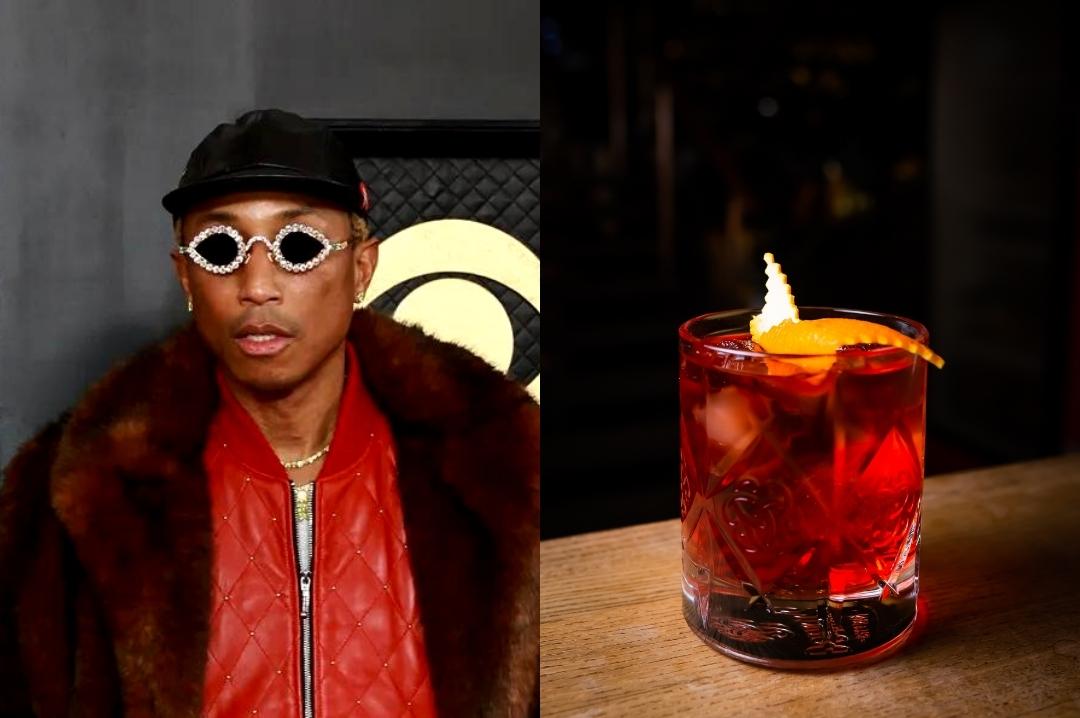 Pharrell, a real OG to the game. Producer, Rapper, Singer, Songwriter and a Fashion Designer, Pharrell has been part of culture for a minute. Rocking a fancy fur coat over a matching red jacket and trouser combo, Pharrell reminded us of a Classic Negroni. Old-school, with some great gin, you could never go wrong with a Negroni!
Heidi Klum, The Goldfish: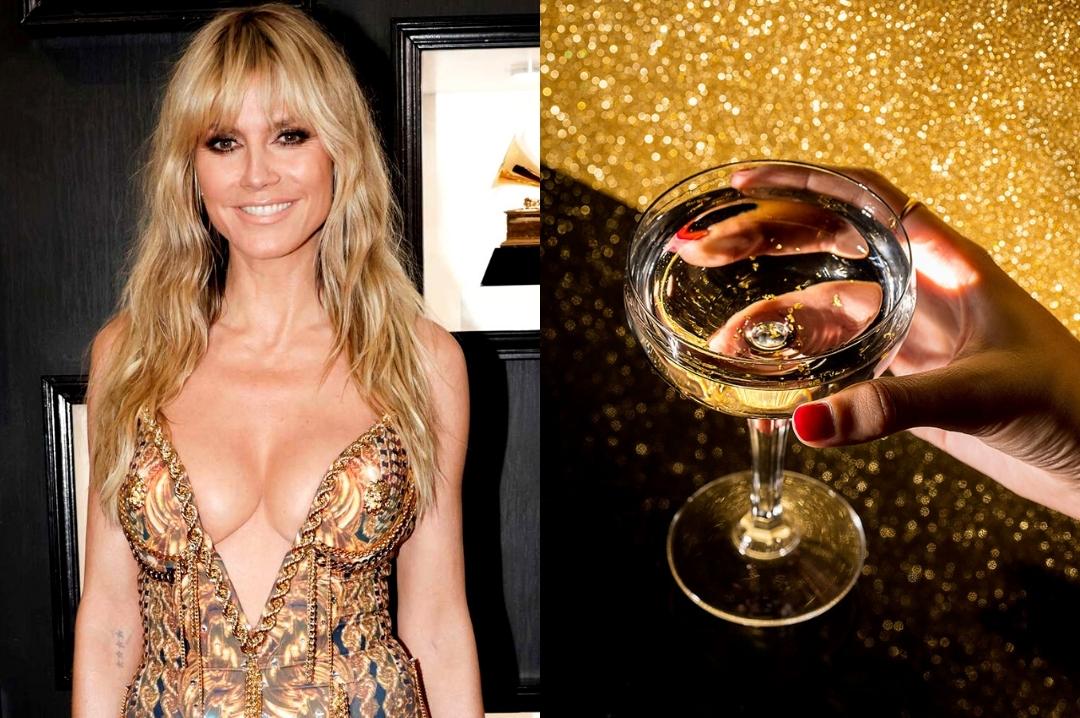 Heidi Klum, a Goddess in Gold at the Grammys. With claims online that she must be an immortal vampire, the supermodel just doesn't seem to age! Klum always makes sure heads turn when she walks the red carpet and we had to pick a classy gold cocktail to match the vibe. The Goldfish, a traditional Martini, perked up with the addition of Goldwasser, liquor with 22 Karat gold flakes would be the PERFECT combo.
Anderson Paak, Rosy Rosé Champagne: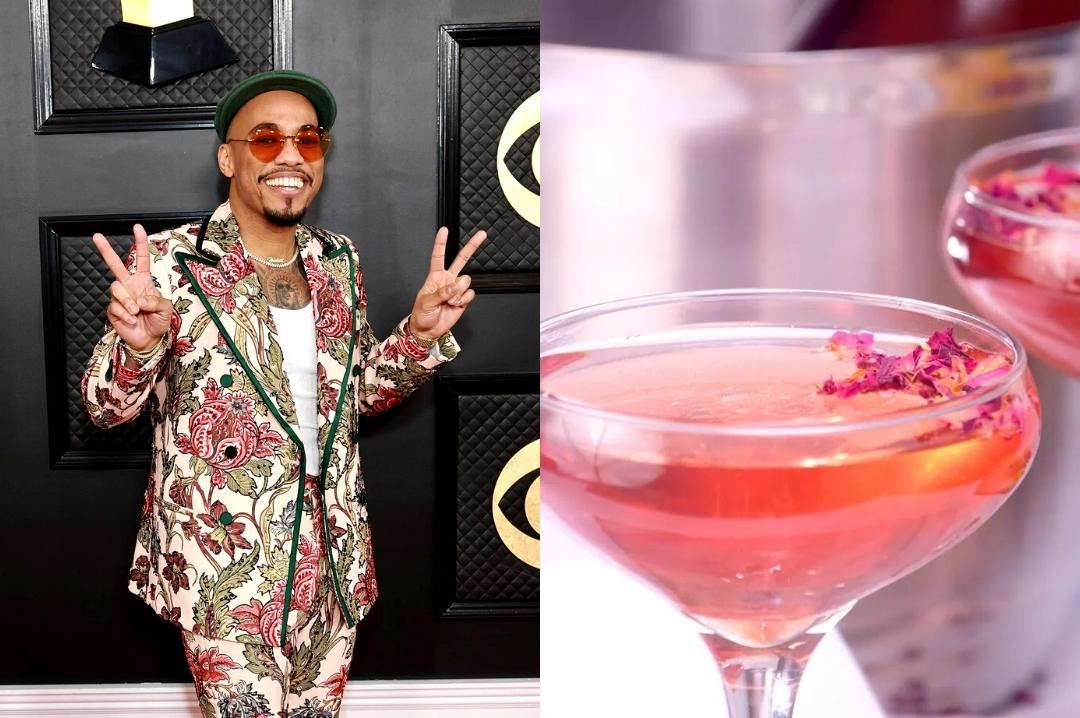 American Singer, Rapper, Songwriter, Record Producer and Drummer, Anderson .Paak feels like he brings pure joy everywhere he goes! Coming off the success of a great album with Bruno Mars, Anderson has been killing it recently with some beautiful music. Putting on a wonderful brocade Gucci suit, he was all smiles through the red carpet. With how smooth his music is, we thought it calls for a celebration with something a little rosy, Rosé Champagne! The cocktail we could think of, a mix of Rosé, and rose water, a mix with floral aromas, sweetness and bubbles from the champagne.
Kacey Musgraves, Pink Lady: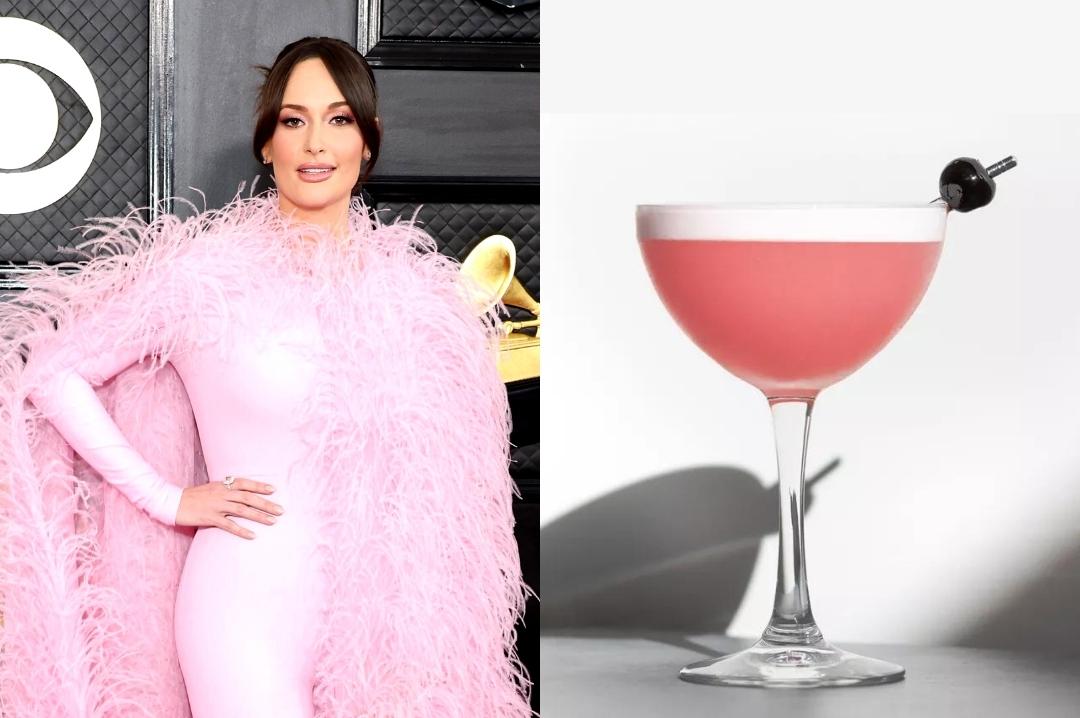 Kacey Musgraves has got the country on hold. The American country singer, winner of six Grammy Awards made sure she showed up in style and PINK. With matching velvet heels of the same color, Kacey showed up in a pink long-sleeved catsuit and a feathered cape, all in pink. There is only one right answer when it comes to the cocktail we should pair with this look, the Pink Lady. A classic gin-based cocktail with a long history, this one is a perfect match for a wonderful outfit.
Gus Kenworthy, White Russian: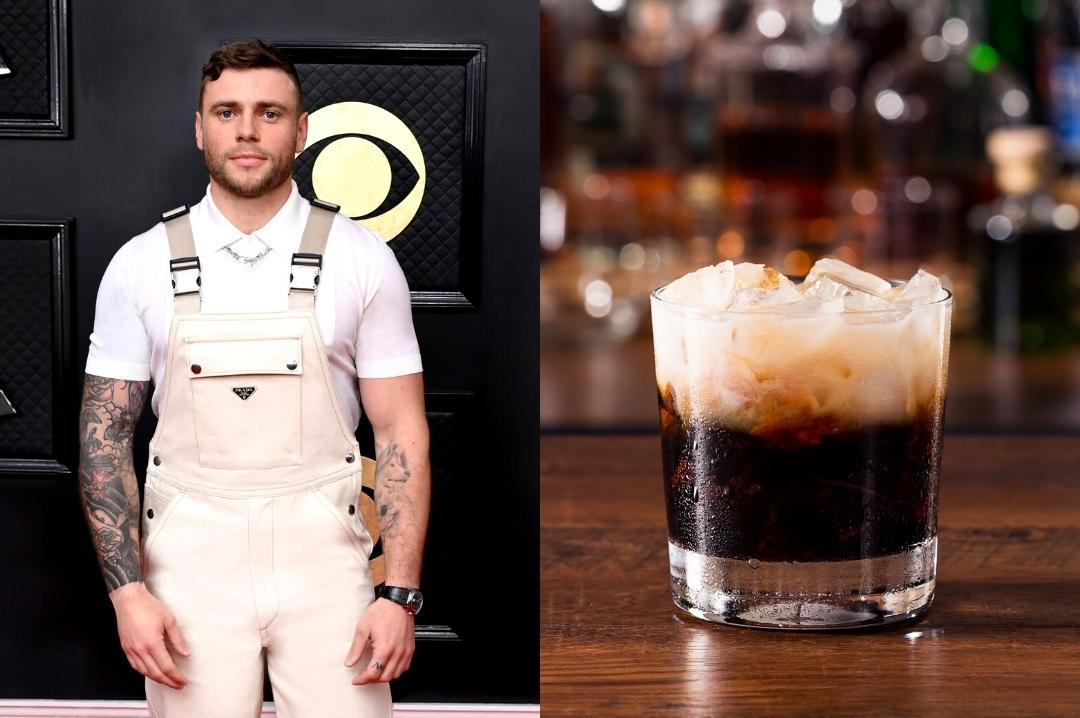 Gus Kenworthy, former British-American freestyle skier, actor and Youtuber. Previously having won silver at the Sochi Winter Olympics, he is definitely in contention for gold when it comes to best dressed at the Grammys this year. Keeping it simple with a pair of Prada overalls showing off his tattoo sleeve, this outfit definitely was in the cream of the crop this year at the Grammys. As a tribute to his performance as a sportsperson and his outfit we decided the White Russian would go perfectly with this one. Made with vodka, coffee liqueur and cream, this one is yummy, for obvious reasons.
Written by Jason Shepherd, Beverage Trade Network