Best Places to Celebrate Oktoberfest in LA
What's on the menu for this beloved boozy fall festival? Live oompah bands, lederhosen, dirndls, keg tapping and more beer than you can even drink!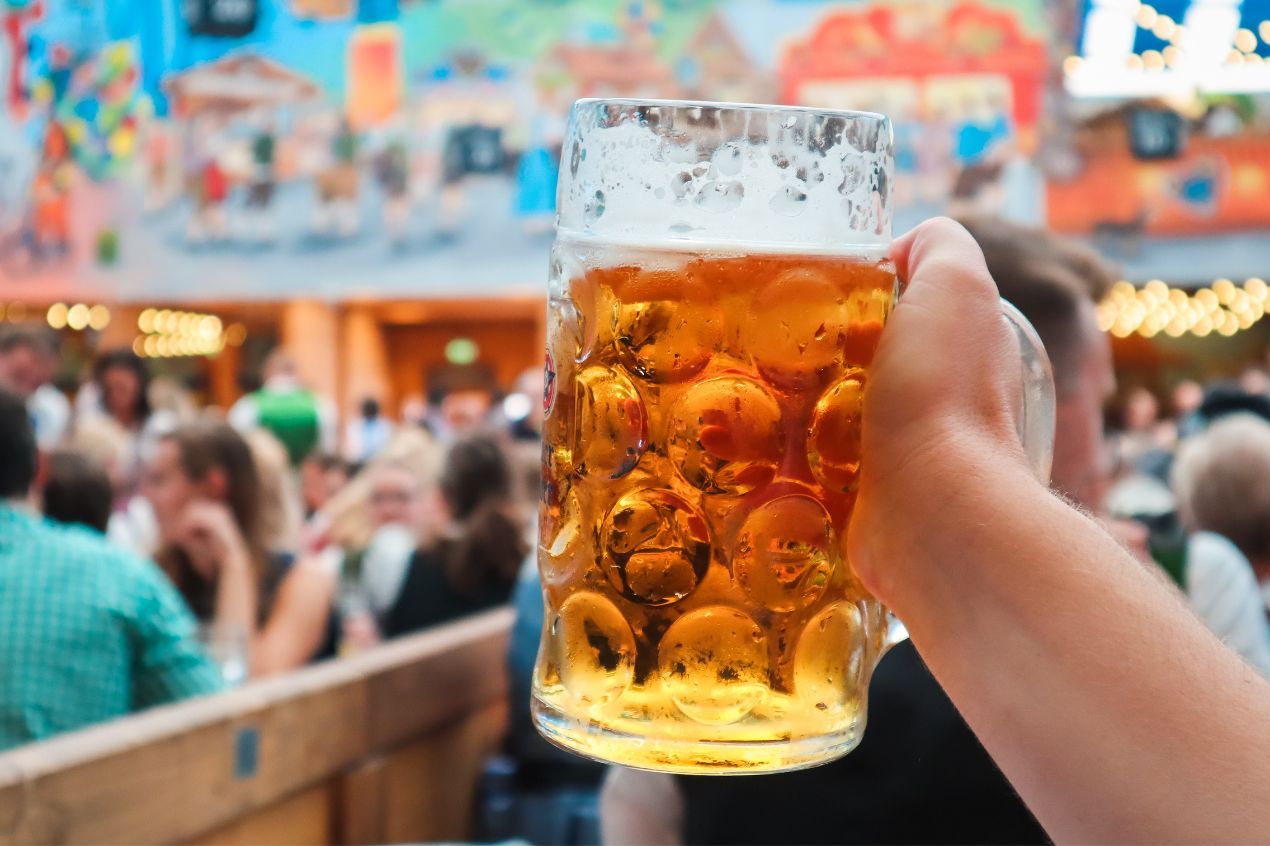 If beer and sausages are your things, keep an eye out: Oktoberfest is right around the corner. You'd be foolish not to celebrate Oktoberfest in Los Angeles, with everything from craft breweries to Bavarian-style Biergartens, but we've also lined up larger, rowdier events a bit further out in Orange County and San Bernardino if you'd rather make a day trip out of it.
Put on your lederhosen, practice your oompah dancing, and toast the arrival of autumn with a sausage in one hand and a beer in the other.
What and when is Oktoberfest?
Oktoberfest is a centuries-old beer festival in Munich that is now enjoyed all over the world. Even though German Oktoberfest begins in mid-September, most Oktoberfest festivities in Los Angeles take place throughout October, with a handful starting in September.
Now let's see where you can celebrate Oktoberfest in Los Angeles!
Figtoberfest at Mohawk Bend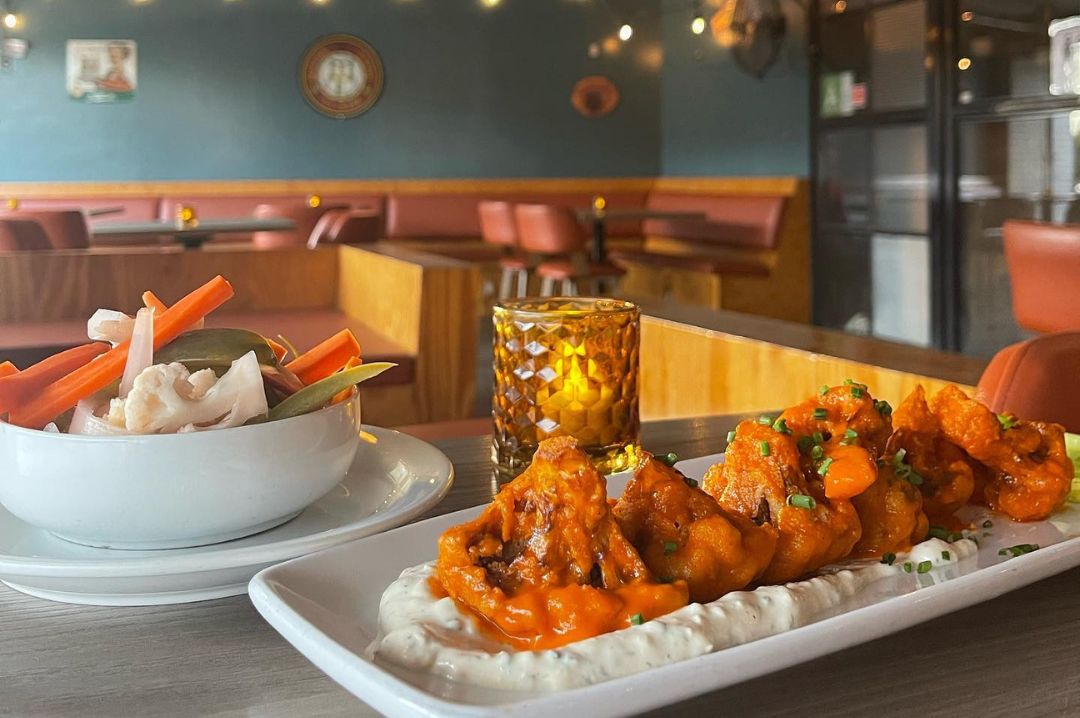 Image Source- Mohawk Bend
This Silver Lake gastropub will host an Oktoberfest event in collaboration with the Central Coast's Figueroa Mountain Brewing so that they can bring Oktoberfest closer to home.
The first Oktoberfest of Mohawk Bend! On September 25th the festivities will begin at 12 p.m.! For this one-day-only event, there will be plenty of German-style beers on tap as well as unique culinary specialties! You can engage in traditional (and not-so-traditional) Oktoberfest activities where you can put your physical and mental strength to the test. You won't want to miss out on this!
Address:
2141 W. Sunset Blvd
Los Angeles, CA 90026​
Wirtshaus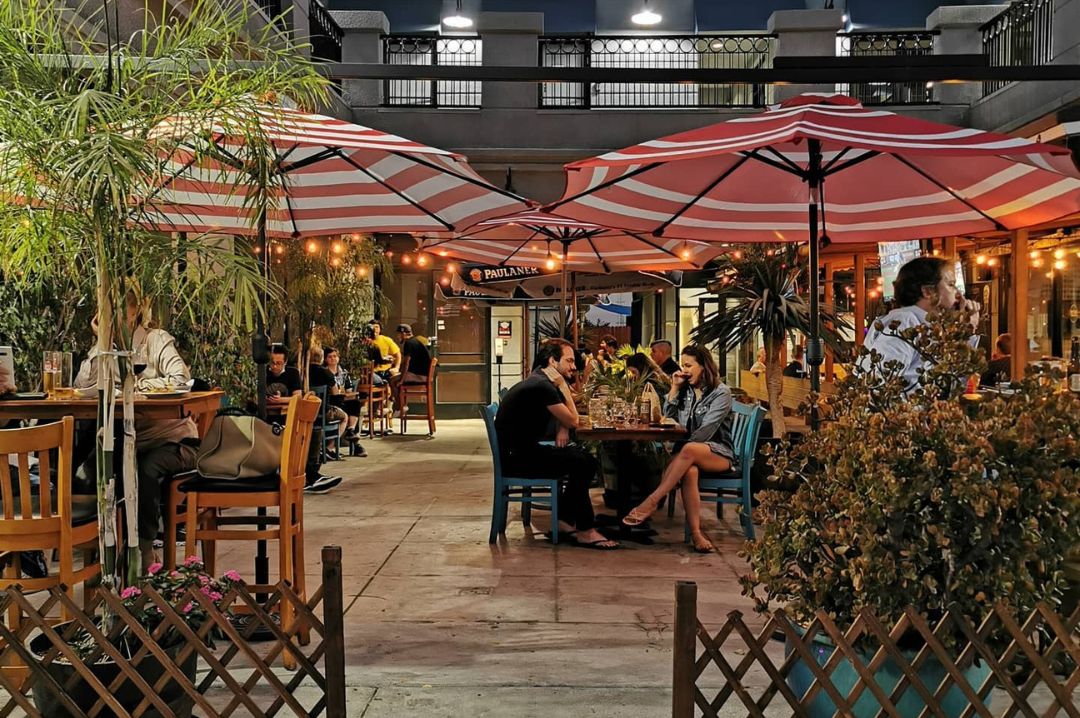 Image Source- Wirtshaus
Wirtshaus is a modern German restaurant and tavern that has been serving traditional German food and freshly tapped beer since 2011. You can enjoy more than 35 German beers and an amazing selection of German and Austrian wines. Wear your lederhosen to this Fairfax-area Biergarten on Fridays and Saturdays from September 17. You will get a wide range of German brews along with traditional German cuisines such as pretzels, sausages, and Black Forest cake.
Stop by at 3 p.m. on kickoff day to witness Wirtshaus' keg-tapping ritual. You can arrive whenever you feel as Oktoberfest is celebrated here, complete with live music, food discounts, and even a complimentary stein if you buy a liter of Weihenstephaner. Take a seat at the bar or a communal table on the dog-friendly patio and try over 35 brews- you can go for the $13 flight of 5 beers. On arriving the first keg is on the house, so get ready to celebrate Oktoberfest!
Address:
345 N La Brea Ave
Los Angeles, CA, 90036
Big Bear Lake Oktoberfest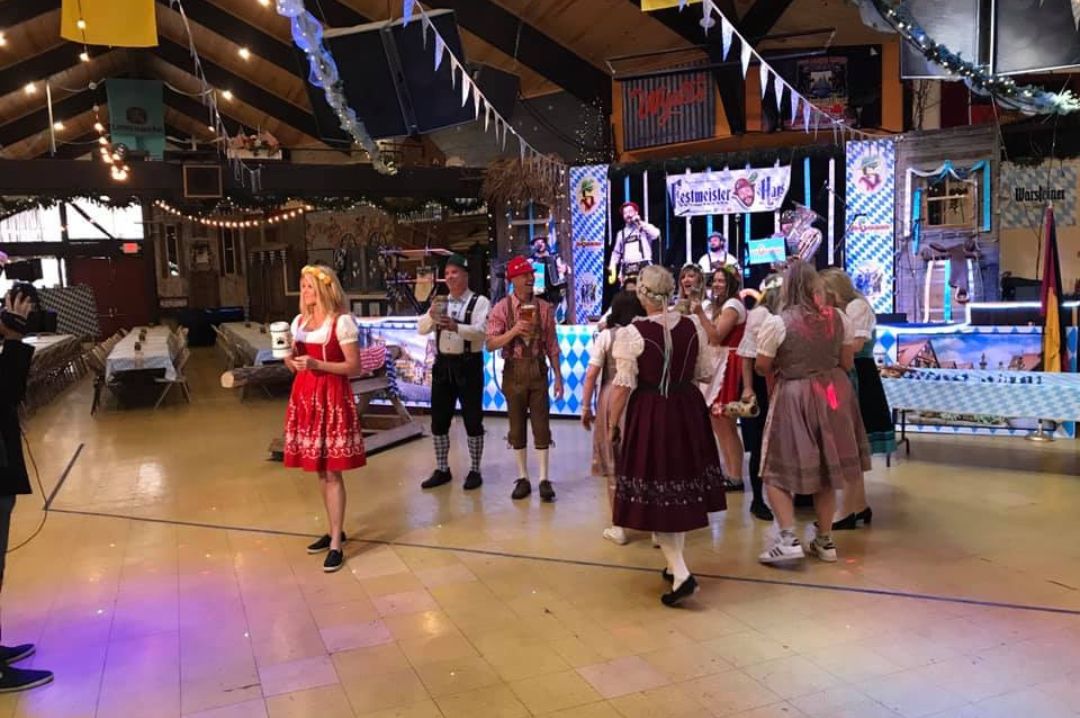 Image Source- Big Bear Lake Oktoberfest
Head to the mountains for Big Bear Lake's annual Oktoberfest, where you can clink your pints every Saturday and Sunday from September 10 to November 5. (even Fridays in October).
Beer will flow, brats will sizzle, and every dirndl hue under the rainbow will be on display. Even though capacity is still restricted, they are offering both indoor and outdoor events this year, along with oompah bands, including one brought in from Germany. You can also enjoy a full German cuisine menu with vegan alternatives.
EVENT TIMES
-SATURDAYS: 1 p.m. – 11 p.m.
-SUNDAYS: 12 noon – 6 p.m.
-FRIDAYS (October Only): 4 p.m. – 11 p.m.
Enjoy a more intimate night of Oktoberfest! Fridays feature the German band inside with most festivities taking place indoors.
Address:
Big Bear Lake Convention Center
42900 Big Bear Blvd.
Big Bear Lake, CA 92315
Lake Arrowhead Oktoberfest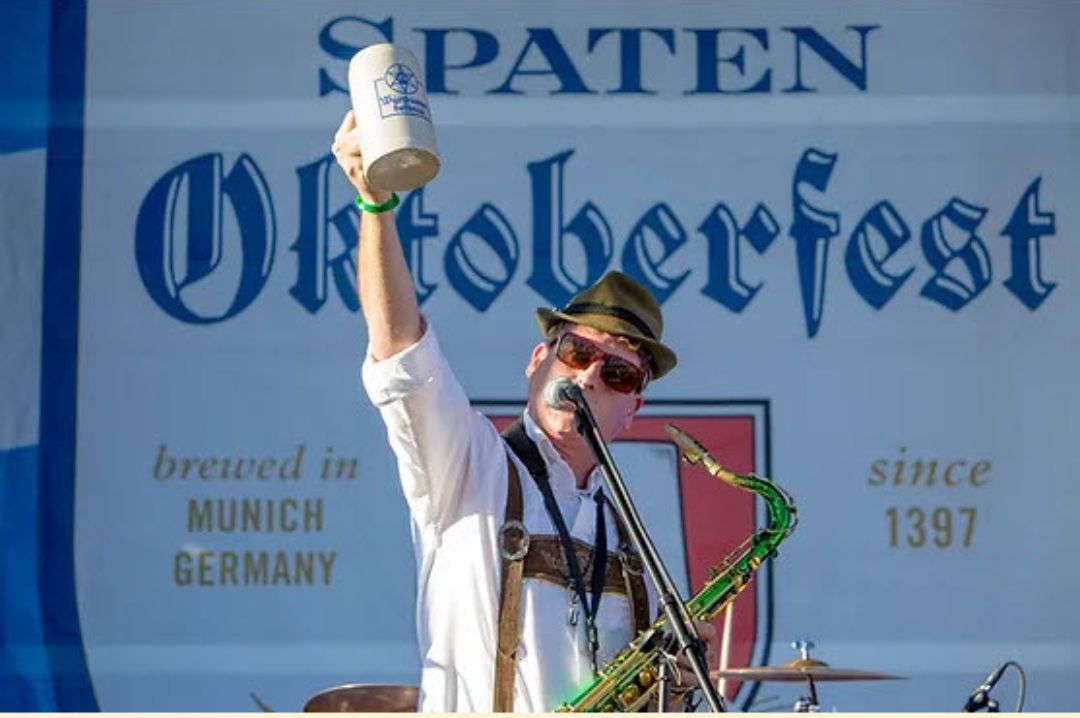 Image Source- Lake Arrowhead Oktoberfest
This year Lake Arrowhead's all-ages Oktoberfest will occur each weekend from September 17 to October 29 in the so-called Alps of Southern California. You can enjoy live German-American oompah bands, stein-holding contests, children's games, and a daily sausage toss competition while celebrating Oktoberfest.
Even though there is no entry charge, visitors are encouraged to reserve picnic tables (for up to eight people, $100 on Saturdays, $50 on Sundays) or bar tables (for up to four, $50 on Saturdays, $25 on Sundays) so that they can comfortably seat near the stage.
Reserve Seats Here
Address:
28200 State Highway, 189
Lake Arrowhead
92352
San Gabriel Dumpling & Beer Fest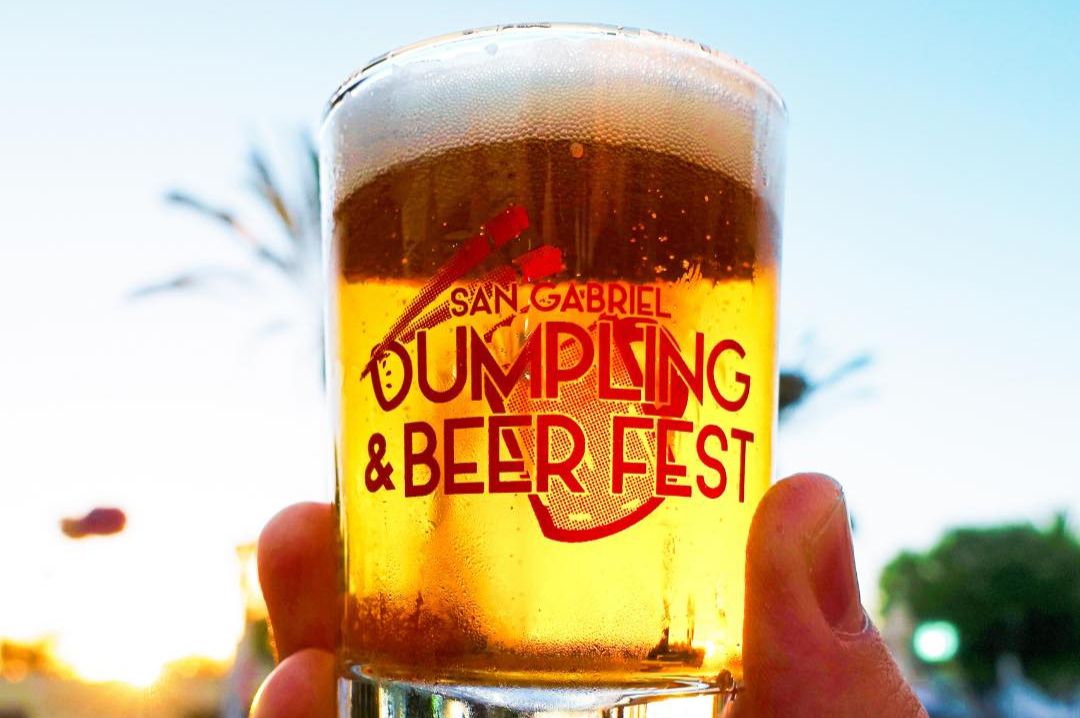 Image Source- San Gabriel Dumpling & Beer Fest
Oktoberfest is in the air, but you can switch the huge pretzels for dumplings at the Dumpling & Beer Fest, which is back at the San Gabriel Mission Playhouse.
There will be dumpling food vendors, food trucks, dessert booths, a craft beer garden, and live entertainment at the festival. The event is free and open to the public. Early-bird beer-tasting wristbands are now available on Eventbrite for $30 until September 21. After September 21, beer-tasting tickets will cost $35. Make sure to check the City's Instagram page for regular updates.
Address:
San Gabriel Mission Playhouse
320 South Mission Drive
San Gabriel
91776
Craftober Fest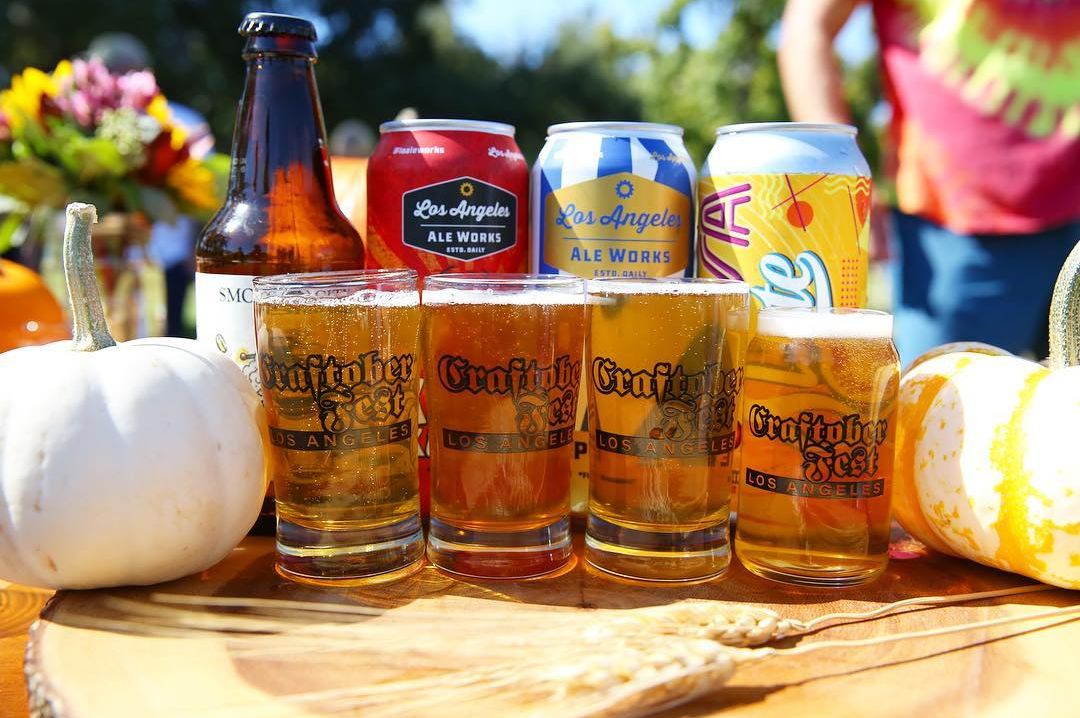 Image Source- Craftober Fest
SAVE THE DATE! The greatest craft beer & Oktoberfest event in Los Angeles is back at The Greens at the Rose Bowl. This all-ages Oktoberfest-inspired event held on the Rose Bowl field on Saturday, November 5, will feature over 20 Southern California craft breweries along with classic Bavarian dishes such as pretzels and bratwurst.
Spend the afternoon sipping craft beer and kombucha from the five-ounce sampling glass included with every ticket. You can watch Festmeister Hans performing live music, and there will be more than 50 breweries to offer you their beers, including Golden Road, Paperback, Elysian, Three Weavers, Breckenridge, LA Ale Works, and Spaten.
Date and Time: 5th of November from 12:30 pm to 5:00 pm
Duration: VIP: 4.5h; GA: 3.5h. Last pour at 5:00 pm
Location: 1001 Rose Bowl Dr. Pasadena, CA 91103
Age requirement: This is an all-ages event. Children under 12 are free, and guests consuming alcohol must be 21+ with a valid ID
Price: Tickets start at $45
Address:
Rose Bowl Stadium
1001 Rose Bowl Dr
Los Angeles
Oktoberfest at Fairplex
Image Source- Oktoberfest at Fairplex
Every Friday and Saturday in October, Fairplex transforms into a German paradise for Oktoberfest, complete with Bavarian music, beer, and plenty of chicken dance. Fairplex is a non-profit organization that acts as a gathering place, a convener, and a place where you can make lots of memories in order to promote the community and economy through arts and entertainment, agriculture, education, and commerce.
This Oktoberfest sink your teeth into bratwurst, knockwurst, and sweet corn while drinking authentic German beers at this 21-plus event with DJs, oompah bands, and even a No Doubt tribute band. Returning visitors: Note the earlier end time this year at 11 pm.
Schedule:
Fridays & Saturdays, October 7-22, 2022, 6-11PM
Address:
Fairplex
1101 W McKinley Ave
Los Angeles
91768
Written by Aparna Dutta, Beverage Trade Network