8 Experiences in LA for the Perfect Valentine's Weekend
We've got the perfect events to pick from for your Valentine's weekend.
We've spent most of last year in some form of isolation, from Thanksgiving to Christmas to NYE. Now that Valentine's Day is upon us, we're itching to get out. A date night is sorely needed. It's been a year, the vaccine is finally out, many bars and restaurants are opening up for dining.
You may or may not feel safe being out in a crowd right now, even in a socially distanced way, so we've rounded up events for you to have a memorable celebration whichever way you choose to spend it.
Whether you are single, celebrating Galentine's, or going out as a couple, with these events, you will find something offbeat to make Valentine's Day extra special this year.
Valentine's Staycation Retreat, Luxe Hotel
Brentwood-based Luxe Hotel has put together a fantastic package for couples looking for a getaway that cleanses your mind and body and brings you much-needed relaxation. The two-day overnight retreat features:
• Two Vinyasa Yoga Sessions
• Deep Stretch Session
• I AM Love 432hz meditation
• Juices and more
• Cacao superfood chocolates
• Unlimited use of the pool
Prepare to arrive at the resort at 12 noon on the 13th and depart at 12 noon on the 14th. With a secluded stay, this might just be the perfect getaway to replenish your energy and enjoy your love in peace. Book your staycation now.
Location: 11461, Sunset Blvd, Los Angeles, CA 90049
Price: $275
Wine Tasting at Correcaminos Vineyards
Stay-at-home orders have now been lifted and restaurants, bars, and wineries have reopened outdoor seating. With all the necessary precautions in place, you can enjoy a great wine tasting tour at the Correcaminos Vineyards over the Valentine's Day weekend. Surprise your partner with a trip to this Ramona-based vineyard, a two-hour drive from downtown LA and enjoy the tasting between 12 pm to 5 pm. The tasting tour of the winery includes information on their history, a chance to taste their varietals, and meet the pets at the winery. There is no booking required, drive to the winery and enjoy a great day out!
Location: 1941 Lilac Road Ramona, CA 92065.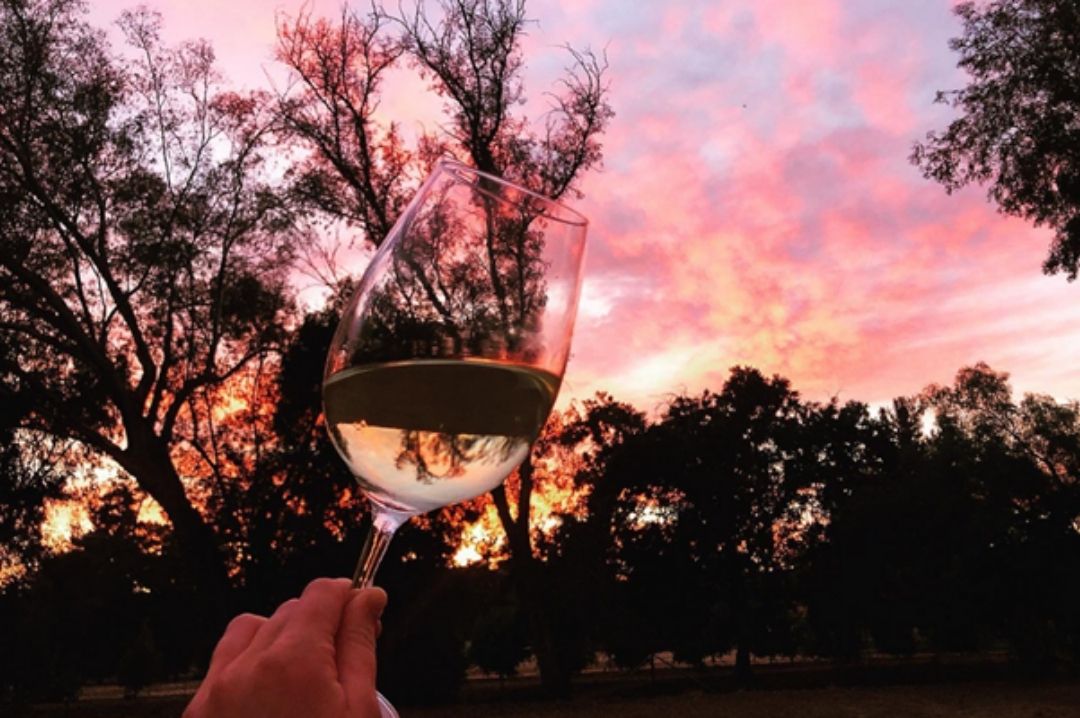 Correcaminos Vineyards, Source Facebook
Valentine's Day at Brewheim
The Valentine's Day event at Brewheim covers a five-course meal with beer pairing. With limited seating available, hurry up and book your table with seating available at 6:30 pm, 6:45 pm, and 7 pm. To reserve your seat, email dan@brewheim.com.
Location: Blenheim, 1931 East Wright Circle, Anaheim.
Price: $65
Valentine's Prix Fixe Dinner
If you would like to spend Valentine's in the midst of scenic views, sipping on great wine and eating delectable cuisine, this is the perfect destination for you. Inn of the Seventh Ray will be providing a great Valentine's Day dinner with a five-course meal amongst old sycamores and oaks. The backdrop of the Santa Monica mountains will add to the evening's magnificence and will surely make it a night to remember. The cost is $135 plus add ons if you wish to book.
Location: 128 Old Topanga Road, Topanga, CA 90290.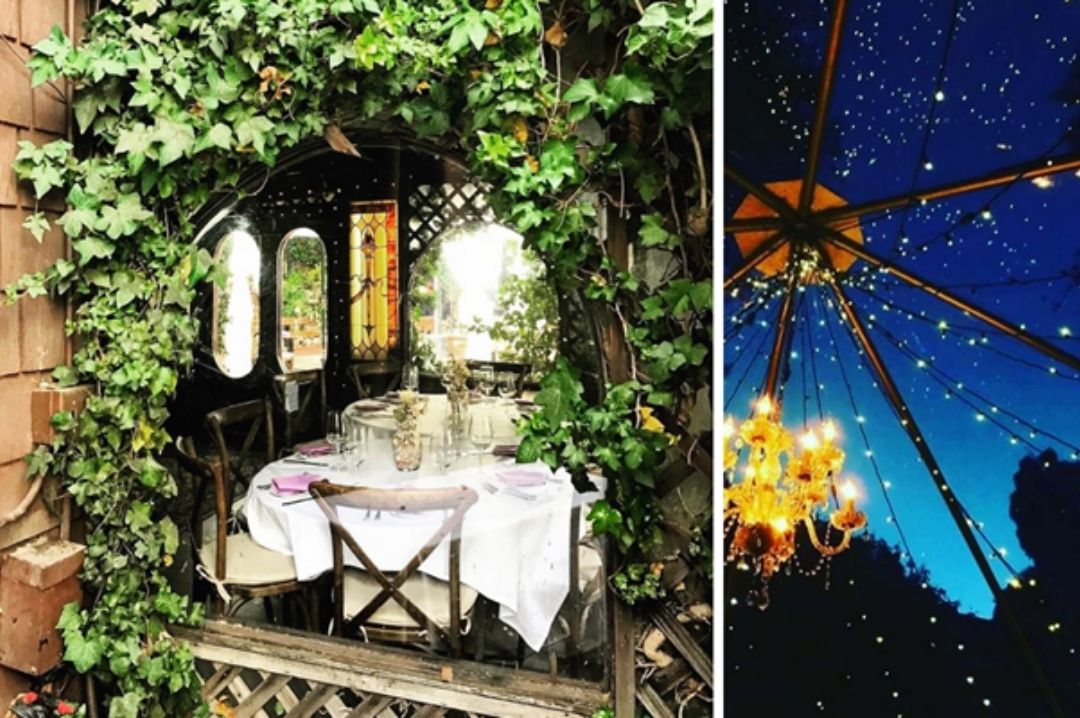 Inn of the Seventh Ray, Source Facebook
Pico's Love Park
Taking place at the Virginia Ave Park, The Pico Farmer's Market includes street art, international cuisine, pet grooming, and crafted cocktails. Gift cards for pet spas, fitness regimens, and gourmet dinners round up a very simple yet elegant Valentine's evening. Register for free to attend this pop-up market.
Location: Virginia Ave Park, 2201 Pico Boulevard, Santa Monica.
Valentine's Beer, Brunch, and Dinner
Presented by Outlier BBQ and Noble Ale Works, this event is scheduled to run from 1 pm to 7 pm. The brunch is from 1 to 3 pm and is priced at $35 per couple. It includes a burrito bowl or breakfast bowl along with one beer person. The dinner menu is available all day and includes smash burgers, loaded fries, and a hot chicken sandwich along with beer. It is priced at $45 per couple.
The latest beers from Noble Ale Works like the strawberry chocolate stout, beermosas, and champagne inspired seltzers will be available. Book a table to enjoy a brunch or dinner at this brewery.
Location: Noble Aleworks, 1621 Sinclair Street, Anaheim.
Valentine's Dinner at The Raymond Restaurant
To make your Valentine's evening really special, the executive chef at The Raymond Restaurant has carved out a menu that you can enjoy at $125 per person. Enjoy a scrumptious meal and great conversation on their romantic outdoor patio. There are multiple bookings available but you will have to hurry as spots are going quickly. Cocktails, an extensive wine selection, and great food with the best company!
Location: 1250 South Fair Oaks Avenue, Pasadena CA, 91105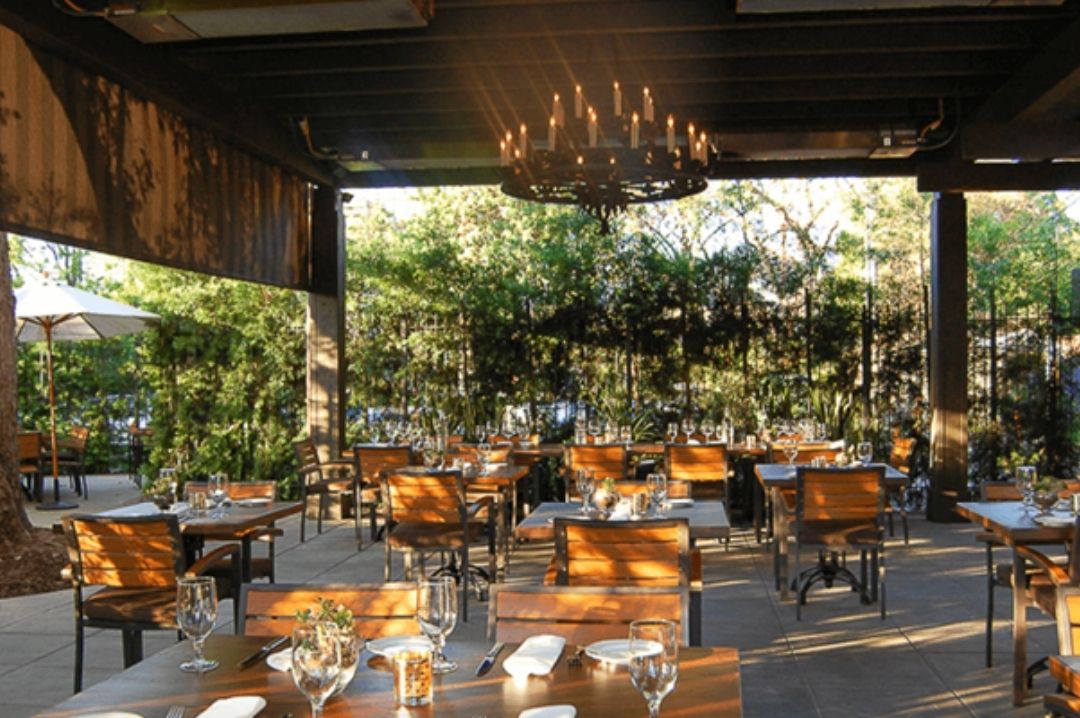 The Raymond Restaurant, Source Website
Unity Coffee Lovers Pop-up
Unity Sourcing & Roasting is hosting a Coffee Lovers Pop Up where you can brew coffees, enjoy scrumptious pastries with a side of shopping. The timings on Galentine's Day and Valentine's Day are the same, 8 am to 2 pm PST. To confirm your attendance, please RSVP.
Location: Crawfords, 2616 Beverly Boulevard, CA 90057.