7 Thanksgiving Cocktails to impress your family and friends
Bring out your inner mixologist this festive season with these Thanksgiving themed cocktails.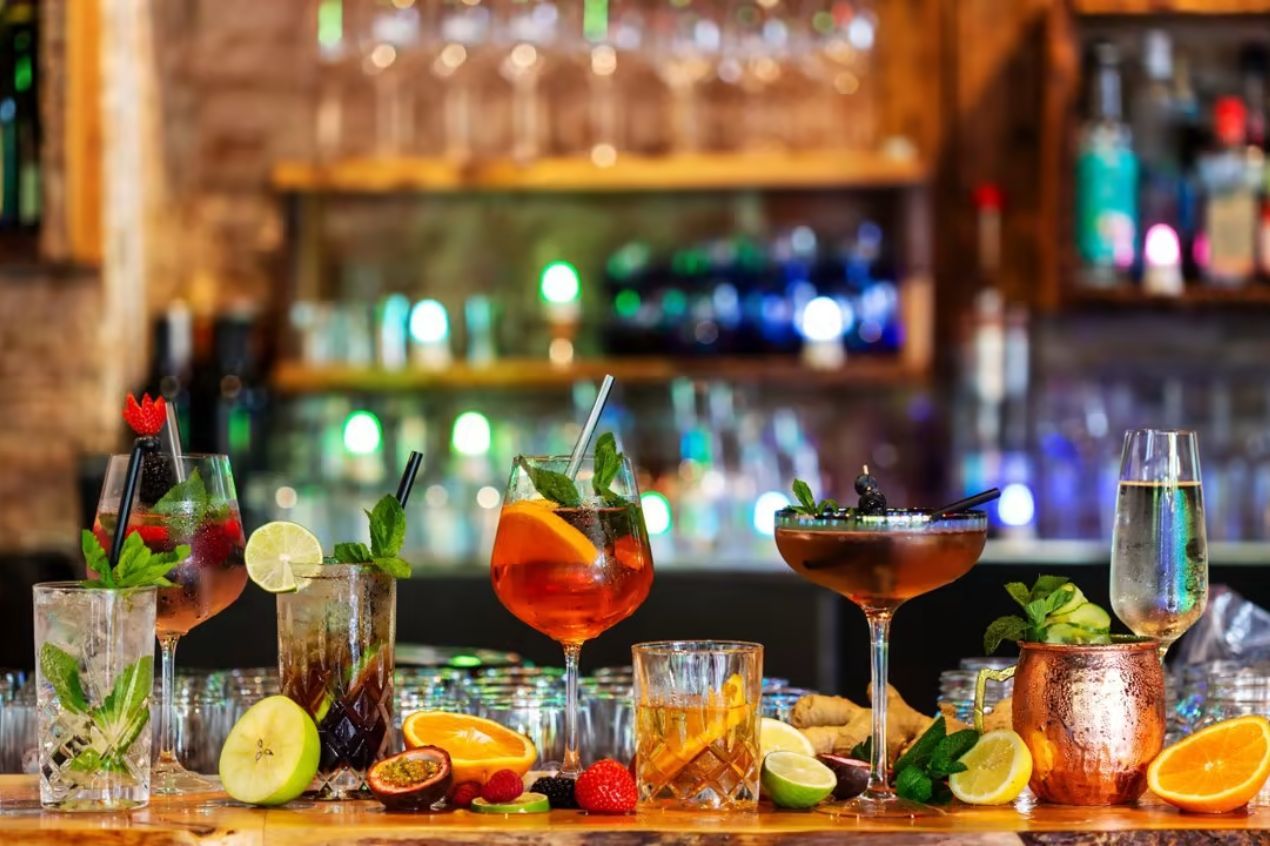 Winter is setting in, families are getting together and everyone's getting into the festive spirit with Thanksgiving kick-starting everything. While pairing some of Thanksgiving foods with the best wines holds a special place in our hearts, we usually also find ourselves getting excited about the romance of cocktails, a fusion of flavors in your mouth. What better than a cocktail to get you in the spirit of family gatherings!
Of course, it goes without saying that getting a cocktail menu perfect can push you up the social ladder of hosting Thanksgiving meals, but you need to get the spirits right too! Worry not, we've got a handpicked cocktail list to impress your guests, and spirits from top distillers to make your day easier. Winners from top competitions for spirits in America, Bartender Spirits Awards and USA Spirit Ratings, these spirits have been judged on their Mixability, Balance, Versatility, Taste, Quality, Value and Packaging!
Thanksgiving Pomegranate Punch
Fruity and Light, a Thanksgiving Pomegranate Punch is a perfect blend of citrus and pomegranate juice to make a gorgeous and vibrant cocktail! With looks to match the wonderful taste, this one is refreshing to say the least. Here's how to get this ready:
Ingredients (per glass) :
3oz Pomegranate Juice
0.33 oz Maple syrup
1.5 oz Bourbon
Soda Water or Club Soda to top up
Lemons wheels for garnish
Orange wheels for farnish
TRY: "Borchetta Bourbon" by Big Machine Distillery (Gold Medal winning Bourbon from Bartender Spirits Awards scoring 94 points)
Method:
Place all ingredients together in a serving bowl, adding the soda water last. Top with garnishes and serve. (As a note, pomegranate arils sink to the bottom of a punch bowl. To keep them on top before serving, gently balance them on top of citrus wedges. They'll settle to the bottom during serving.)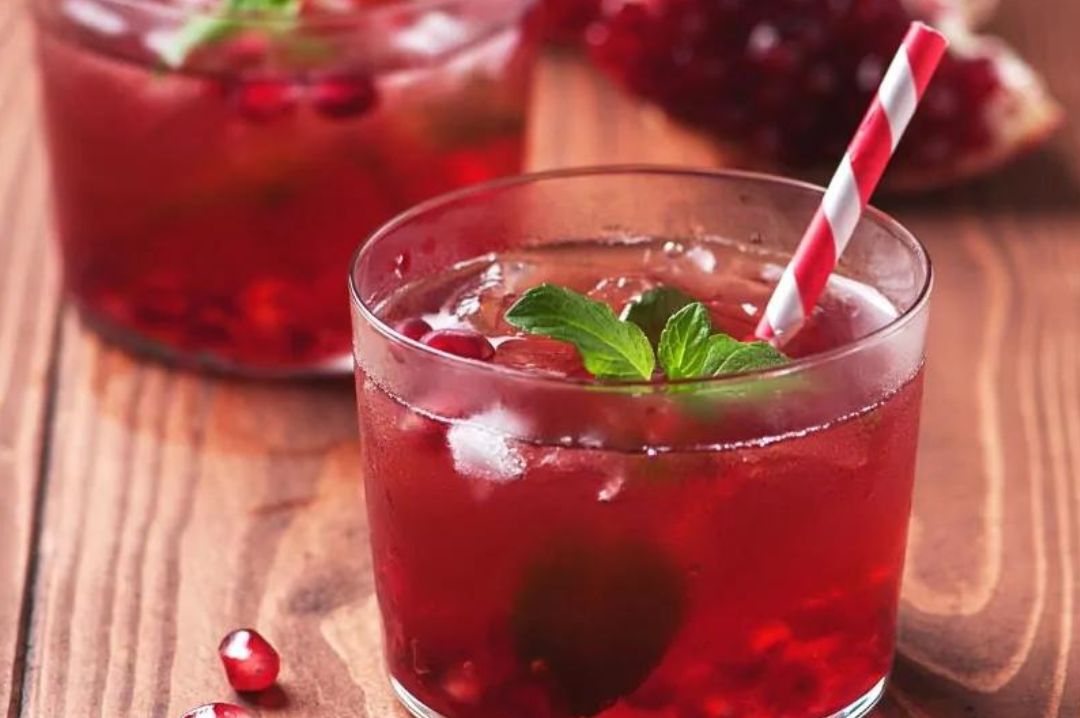 Cranberry Martini
Including cranberry juice, lemon and Cointreau, this refreshing spin to the Vodka Martini is irreplaceable for a Thanksgiving meal. As big a showstopper as the roasted turkey, this delicious mix bearing resemblance to the Cosmopolitan is bound to impress your guests.
Ingredients:
2oz Cranberry juice
1.5 oz Vodka
1 oz Lemon juice
0.5 oz Cointreau
0.3 oz Simple Syrup
TRY: "Dingle Vodka" by Dingle Distillery (Vodka of the Year, Gold Medal winner at USA Spirits Ratings with 94 points) and "Cointreau l'unique" by Cointreau (Silver Medal winner at Bartender Spirits Awards, 81 points).
Method:
Cut a notch in a lemon wedge, then run the lemon around the rim of a martini glass. Dip the edge of the rim into a plate of superfine sugar. Place the vodka, cranberry juice, Cointreau, lemon juice, and syrup in a cocktail shaker with ice. Shake for 15 seconds until cold. Strain the drink into a cocktail or martini glass. Garnish with cranberries and a lemon wedge and serve.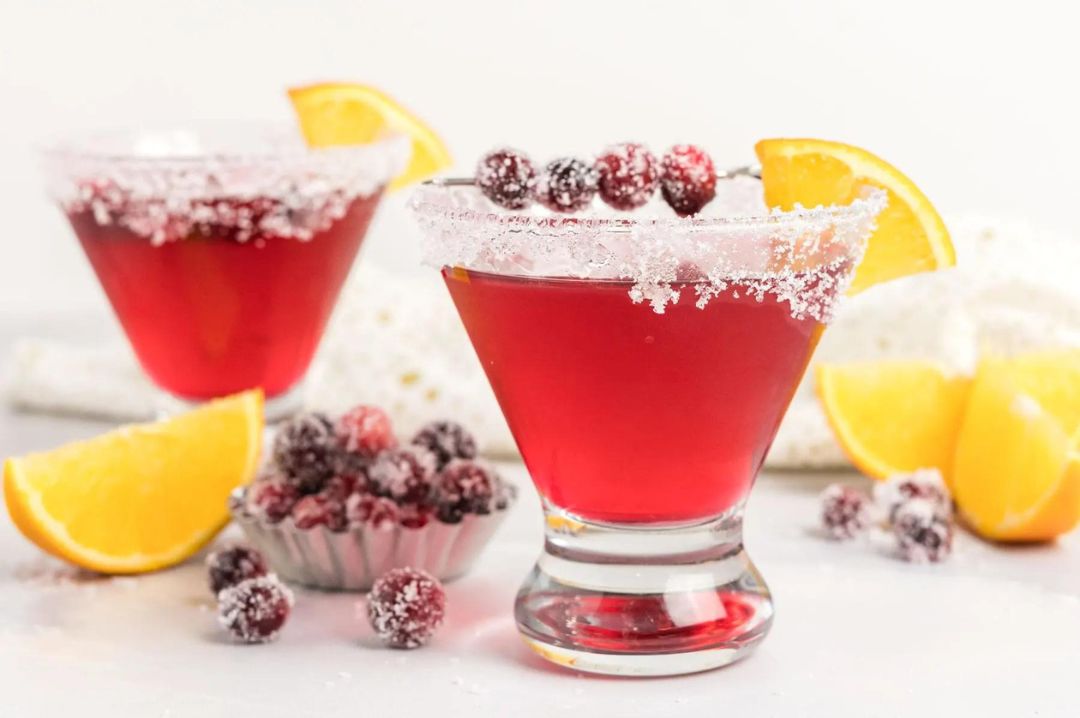 Bourbon Manhattan
What's better than a Manhattan? A Bourbon Manhattan. With the smooth and sweet flavors of Bourbon Whiskey, perfectly matched with some sweet vermouth, our guarantee is that this one would be an instant classic on Thanksgiving Day!
Ingredients:
2 oz Bourbon Whiskey
1 oz Sweet Red Vermouth
2 dashes Angostura Bitters
Garnish: Luxardo Cherry
TRY: "Barrel Strength Batch #10" by Penelope Bourbon (Gold Medal winner at USA Spirits Ratings with 90 points)
Method:
Combine the bourbon whiskey, vermouth and bitters in a cocktail mixing glass (or any other type of glass). Fill the mixing glass with 1 handful of ice and stir continuously for 30 seconds. Strain into a coupe or cocktail glass. Garnish with a cherry and serve.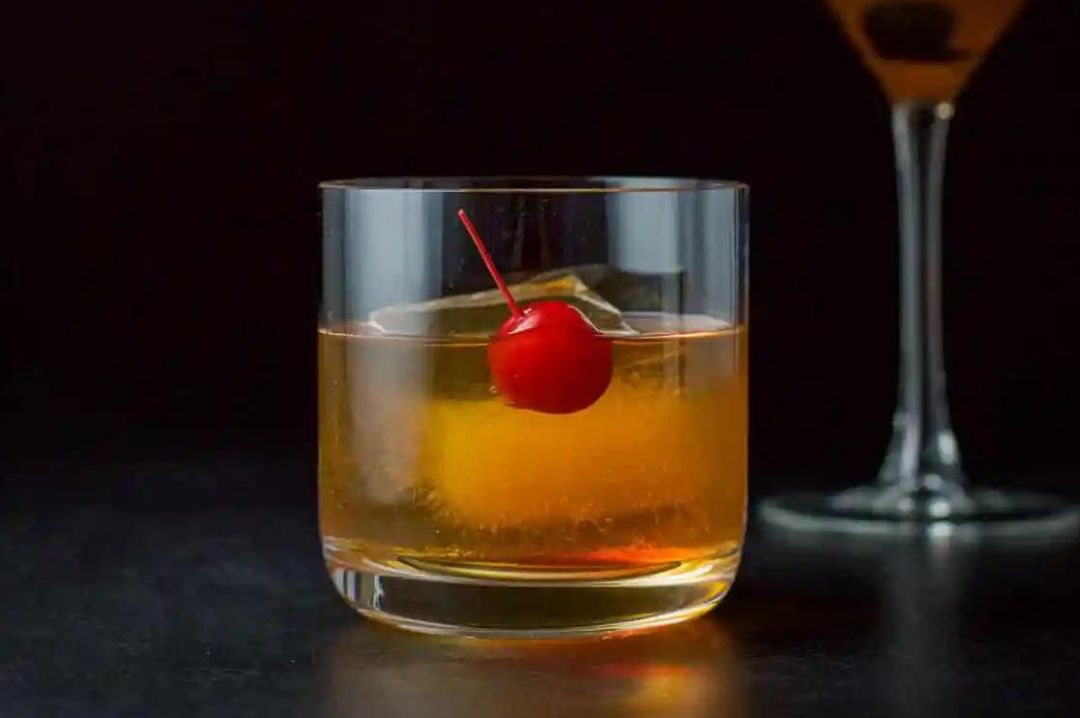 Spiked Apple Cider
Cinnamon, Cloves and Star Anise complementing their accompaniment with a good Rum, really brings together this delightful cocktail, the Spiked Apple Cider! There's always been something calming about rum with the sweet flavors of cinnamon and cloves so make sure you have some ready for the cozy family get together!
Ingredients (per glass) :
Apple Cider to top up
Whole Spices:
Cinnamon
Cloves
Star Anise
2 oz Rum (White, Aged or Dark)
TRY: "Denizen Vatted Dark Rum" by Denizen (Rum of the Year, Double Gold Medal winner at Bartender Spirits Awards with 98 points)
Method:
Add the spices to the bottom of a pot. Toast over medium heat for 2 to 3 minutes, stirring occasionally, until fragrant. Turn the heat to low. Pour in the apple cider and bring to below a simmer, just barely bubbling. Set a timer for 30 minutes and reduce to low heat (don't let it simmer). Skim off any particulate that rises to the top of the pot using a fine mesh sieve or strainer (or you can pour it through a strainer into another pot). Pour in the rum or bourbon (or add 2 ounces to each 1 cup serving). Ladle into 8 mugs. If desired, garnish with star anise, cinnamon stick, or an orange slice.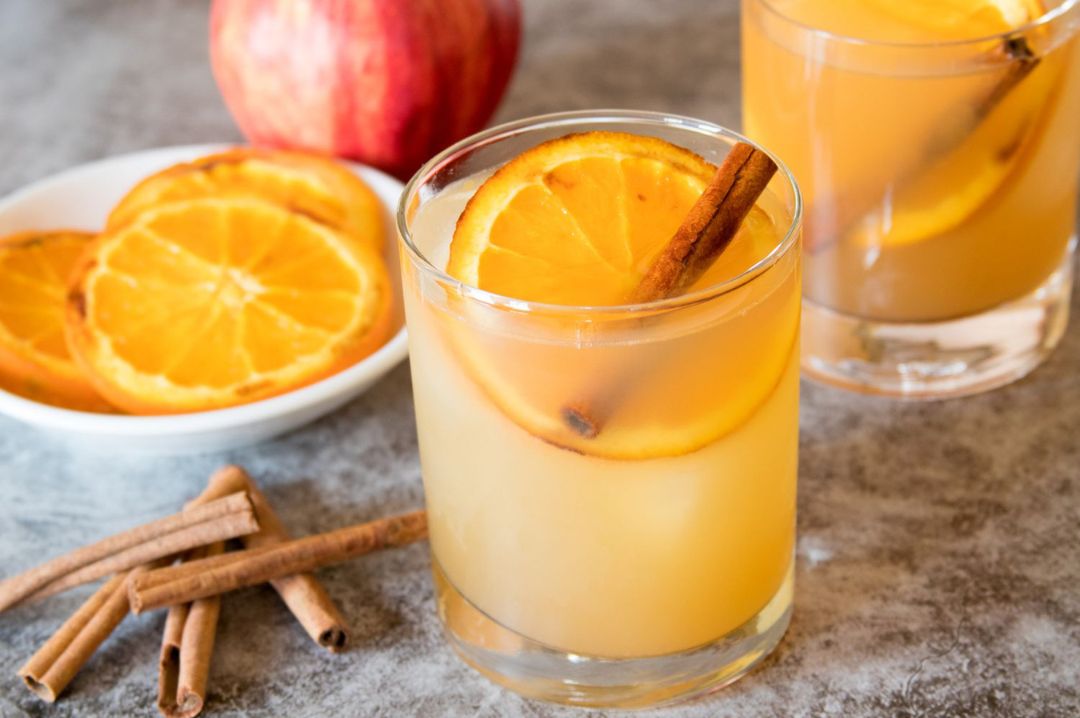 Nespresso White Russian
Nothing like getting into the winter and festive spirit than our favorite spirit, vodka! Even better, getting a mix full of creamy textures topped off with some Nespresso Coffee! A festive twist to the White Russian, a cocktail that got its fame from Big Lebowski, treat your palates and feast your cravings.
Ingredients:
2 parts coffee Nespresso Coffee
5 parts Vodka
1 part Heavy Cream
TRY: "Snowaters Vodka" by Duggans Distillers (Gold Medal winner at USA Spirits Ratings with 91 points)
Method:
In a cocktail glass, brew a Nespresso capsule over ice (remember to recycle the capsule after use!). Add vodka. Pour in heavy cream while stirring.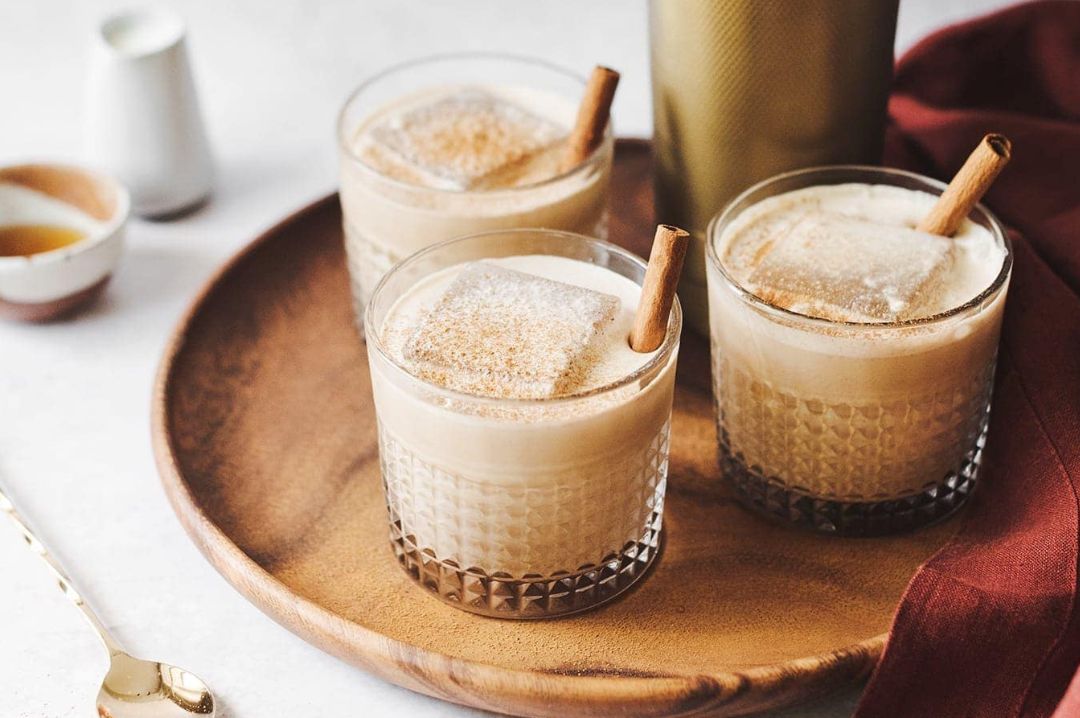 Cranberry Thyme Gin and Tonic
A mini cocktail party is almost essential when the whole family is cooking together these days, even though Thanksgiving is usually all about wine and beer. The Cranberry Thyme Gin and Tonic is the perfect cocktail when you've got the whole family cookin' up some heat.
Ingredients:
2oz Gin
Tonic top up
8-10 Cranberries
Granulated Sugar
0.5 oz Orange Juice
2 drops Vanilla Extract
Thyme Leaves
TRY: Quokka Gin - London's Happily Crafted Gin! (the world's happiest gin, for happy moments with the family)
Method:
In a small saucepan, mix together the cranberries, sugar, water, splash of orange juice and vanilla extract. Cook for 10 to 15 minutes, pressing the cranberries with the back of your spoon until they pop (beware--they'll splatter!). Add the fresh thyme and smash with the back of your spoon--this will release its aromatics. Note: The mixture should be much looser than traditional cranberry sauce. Pour the mixture through a strainer, discarding the solids, and reserving the cranberry syrup. To assemble an individual cocktail, add about 1 fluid ounces of syrup to each glass. Top with a few cubes of ice, 2 fluid ounces of gin and then top with tonic. Mix and garnish with fresh sprigs of thyme.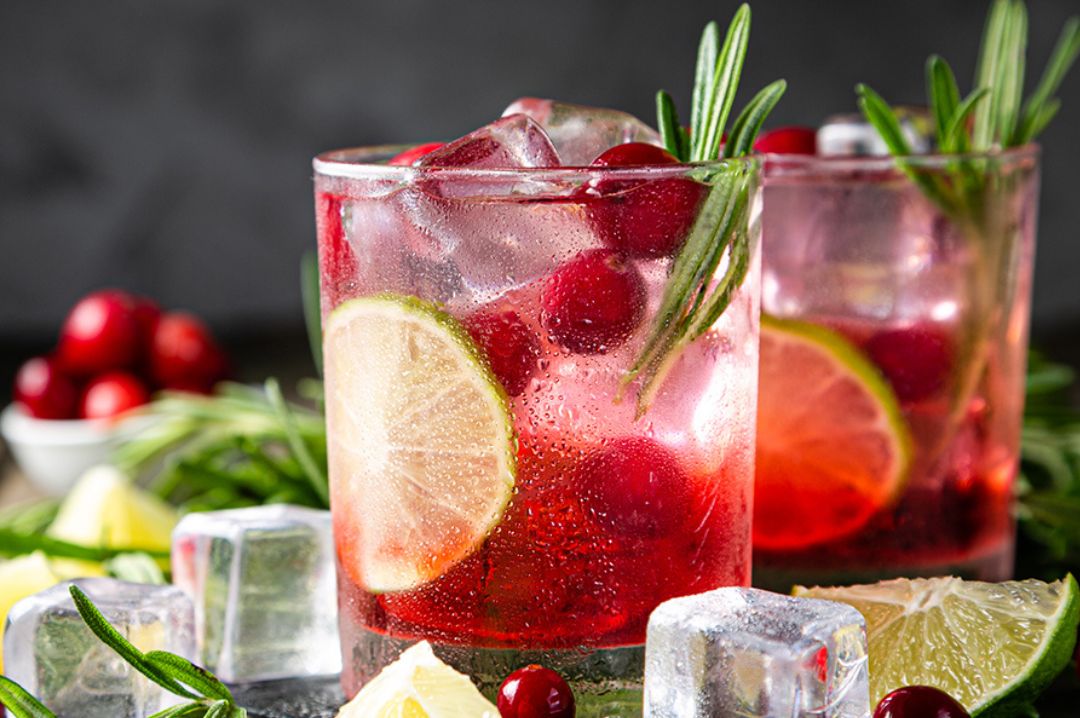 Pumpkin Old Fashioned
Not too sweet and sippable, pumpkin cocktails are definitely in the spirit of festivities! The Pumpkin Old Fashioned with hints of spice, maple and vanilla is the ideal cocktail to sip on by the fireside on a cold winter evening.
Ingredients:
Bourbon
Pumpkin Puree
Pure Maple Syrup
Pumpkin Pie Spice
Vanilla
TRY: "Straight Bourbon Whiskey" by Krobar Craft Distillery (Gold Medal winner at Bartender Spirits Awards with 90 points)
Method:
Place all ingredients in a cocktail shaker. Add 1 handful ice and shake until cold. Strain the drink into an ice-filled lowball glass. Garnish with rosemary and an orange peel, if desired.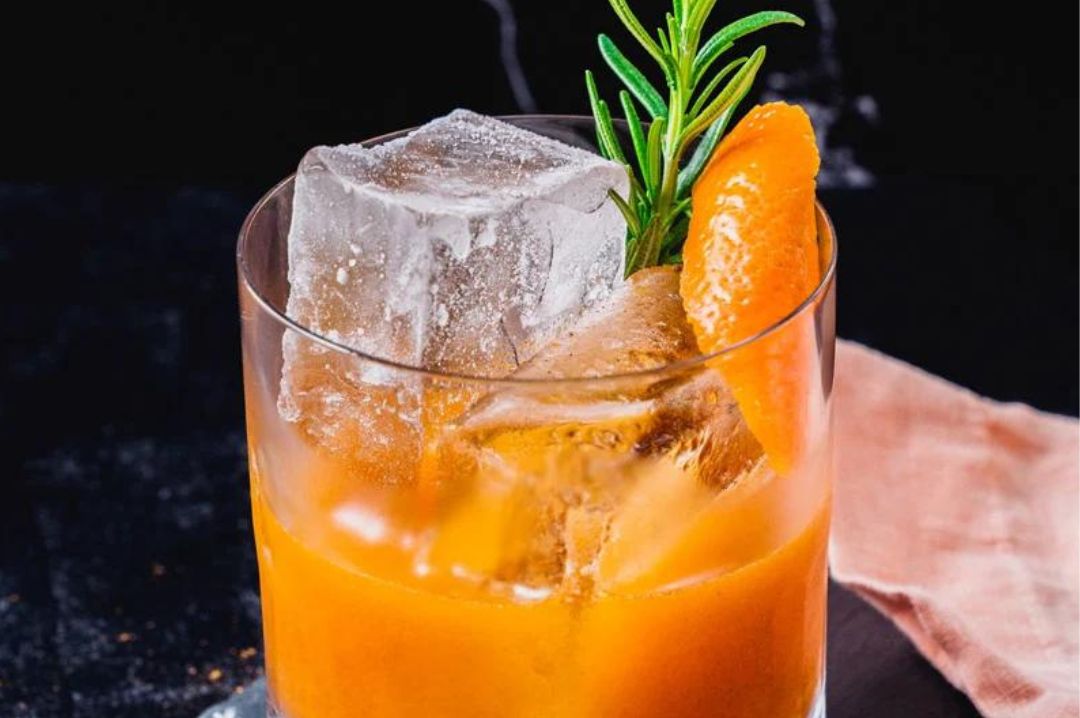 Written by Jason Shepherd, Beverage Trade Network

South San Francisco Conference Center, 255 South Airport Boulevard, South San Francisco, CA 94080, United States.
Register Now
South San Francisco Conference Center, 255 South Airport Boulevard, South San Francisco, CA 94080, United States
Register Now