Whip Shots: Cardi B's New Boozy Venture
The latest celeb to join the world of booze, Cardi B's range of vodka infused whipped cream range has hit the stores.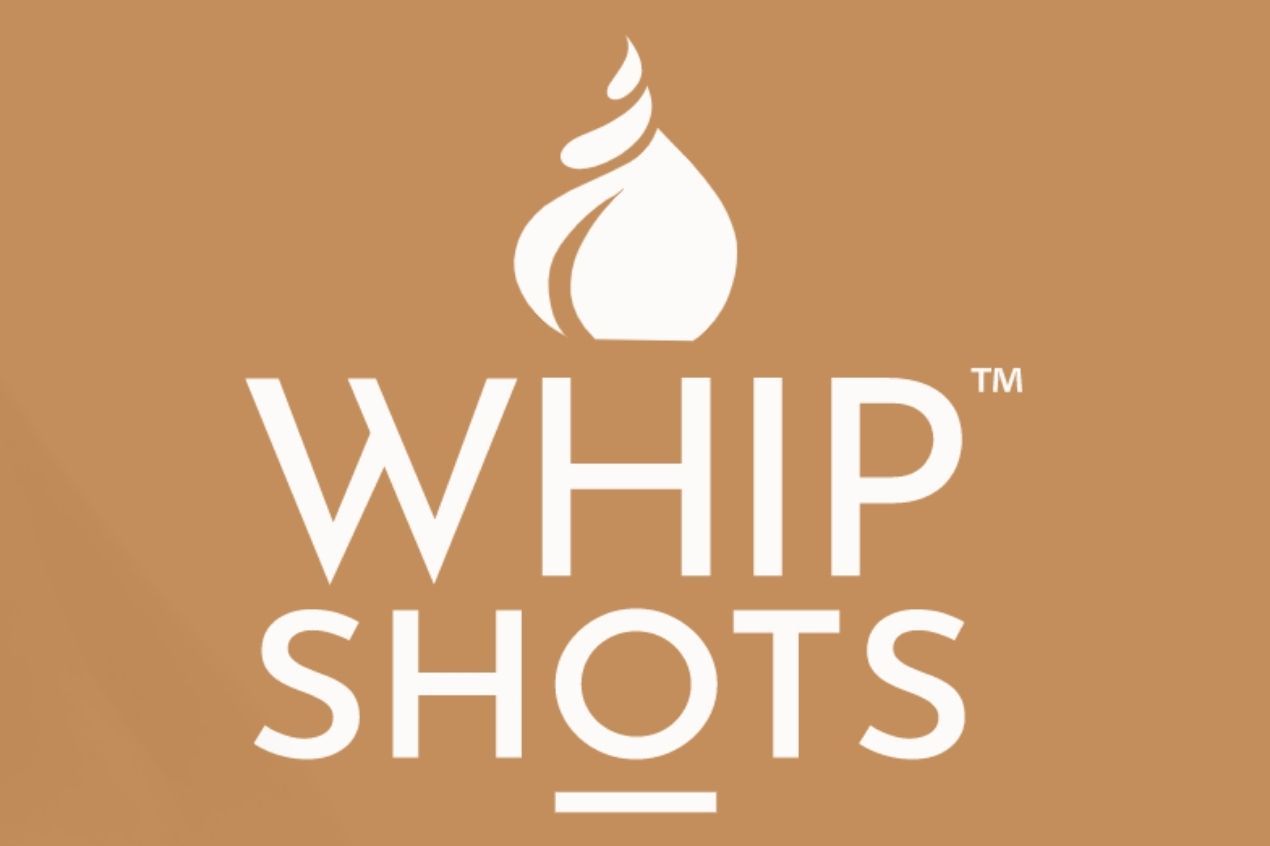 This December, things are about to heat up. Wait! Not in terms of the temperature or the increasing festivities, but in the world of celebrities dabbling in alcohol. Cardi B is the latest big-name celebrity to come out with her own line of alcohol. But as the queen of sass always does, she will be doing things a bit differently. While names like The Rock with Teremana Tequila, his Red Notice co-star Ryan Reynolds with Aviation Gin and Hollywood heartthrob George Clooney with Casamigos, there has been plenty of movement in the celebrities coming out with their own alcohol lines, Cardi B decided that she would invest in a different type of booze option.
Cardi B teamed up with California brand consultancy Starco Brands to create a non-dairy, vodka whipped cream brand: Whipshots. The squirty cream, as only Cardi B would call it, Whipshots has 10% vodka content and is available in three flavors currently. Starco Brands and Cardi B have invested four precious years and developed an intriguing range of boozy whipped cream that requires no refrigeration and can be stocked right alongside the rest of the spirits on your shelves. The potent whipped cream's flavors offer three simple but sumptuous flavors: vanilla, caramel, and mocha.
Vanilla
There was nothing vanilla about Cardi B ever, but there now is. Among the three flavors of Whipshots is vanilla. Smooth and made with completely natural flavors, vanilla Whipshots are available in three sizes, 375 ml, 200 ml and 50 ml bottles. Simple and sweet, vanilla Whip Shots have the quality to swirl up the fun at any party, casual or pyjama.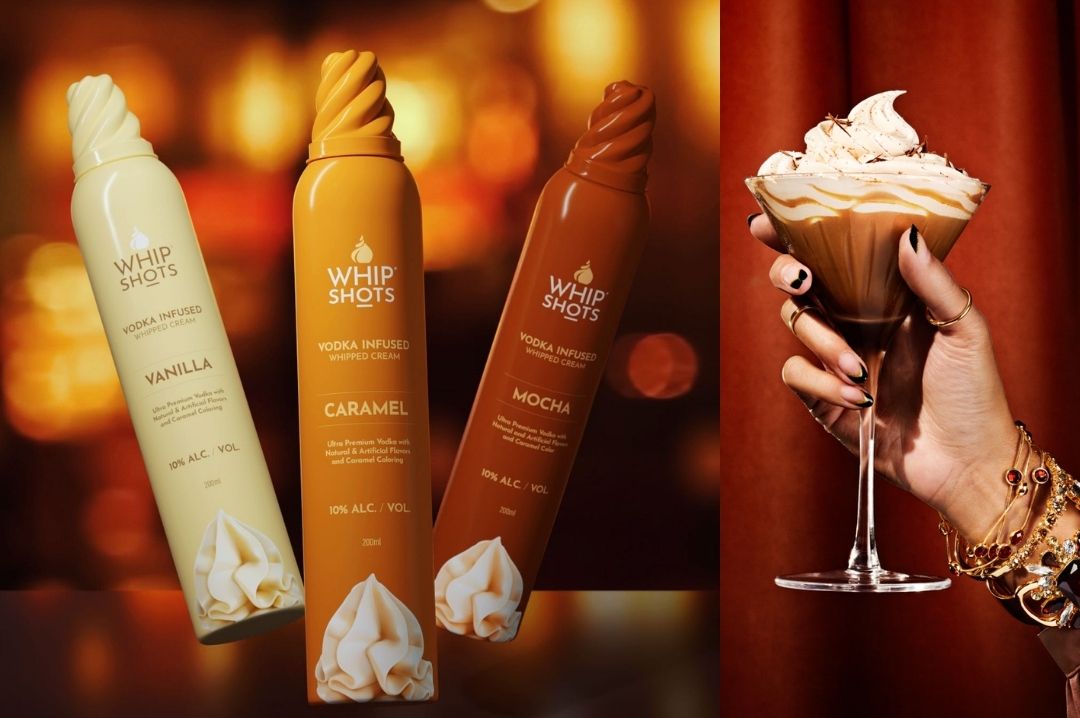 Mocha
Taking the simulating experience of Whipshots a notch higher is the mocha flavored Whipshot. The palate is creamy, with the 10% vodka mixed with rich coffee and cocoa notes and creates a decadent affair between vodka and whipped cream.
Caramel
The final flavor (or flave as the company wants them to be known) in the Whipshots arsenal is caramel. One to gold plate your taste buds with, Caramel Whipshots are a buttery sweet treat. Available in the same sizes as the vanilla and mocha whipped creams, caramel also does what the other two flavors do, add ultra-premium vodka infused fun to any party.
The three whipped cream flavors also go in a range of exquisite concoctions, very much like Cardi B's fire collab with Bruno Mars, Please Me. Here's a couple of recipes for you to get Whipshots on.
Cardi Cocoa:
Ingredients:
Caramel Whipshots
1.5 oz reposado tequila
0.5 oz Irish cream liqueur
0.25 oz spiced pear liqueur
1 oz cold hot chocolate
0.5 oz cinnamon syrup
0.5 oz agave
Method:
Combine all liquid ingredients in a shaker. Add ice to the mix, shake and pour in a martini glass. Top the mix with Whipshots. Garnish with cinnamon, cayenne and chocolate shavings.
Naughty or Nice: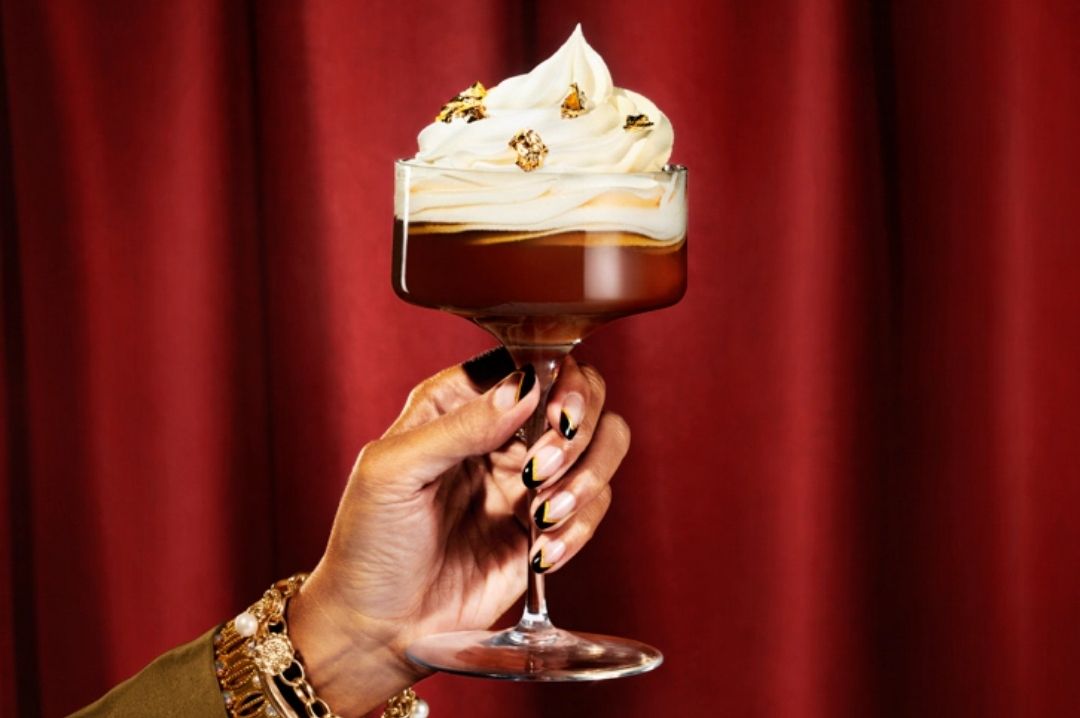 The Naughty or Nice cocktail, Source Website
Ingredients:
Vanilla Whipshots
1.5 oz cognac
0.75 oz Heering Cherry Pink Liqueur
0.75 oz lemon juice
0.5 oz agave
2-3 dashes of Aztec chocolate bitter
Method:
Like a naughty little Christmas gift in your glass, combine liquid ingredients in a shaker. Add ice, shake and pour into a martini or coupe glass. Top with Vanilla Whipshots and garnish with 24K gold flakes.
The WAP star always knows how to stay on everyone's minds, and now with Whipshots, she has found a way to be on our shelves as well.
Header Image- Whipshots, Source Facebook