Cann partners with Tove Lo for its first caffeinated flavor
Cannabis beverage brand Cann launches Passion Peach Mate - its caffeinated flavor created in collaboration with pop star Tove Lo.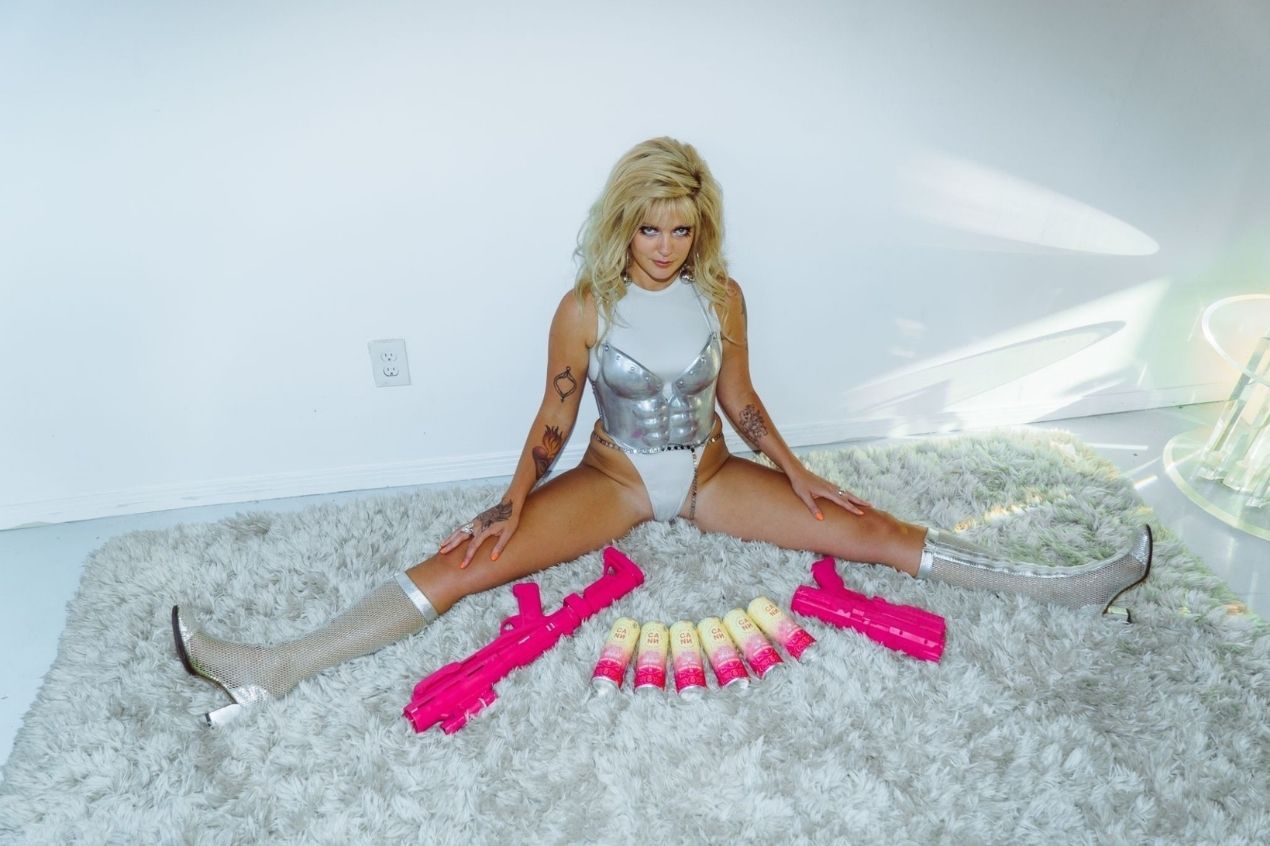 Swedish pop star Tove Lo and cannabis beverage brand Cann just launched a new caffeinated flavor, which is a first for the brand. The new flavor, known as Passion Peach Mate, is created in collaboration with Tove Lo, Sweet Flower (cannabis dispensary in LA), and Airfield Supply Co. (Cannabis dispensary in San Jose).
Passion Peach Mate is made with yerba mate, a plant hailing from Southern Latin America. The product was inspired by the growing popularity of vodka and yerba mate-based beverages in Berlin. The beverage has a sweet peach taste, and gives an energetic buzz, thanks to yerba mate and the THC infused in the drink.
In a recent Instagram post announcing the launch, the 'Habits' singer said "I'm so proud of this campaign, so much love and weirdness went into it with the best team!".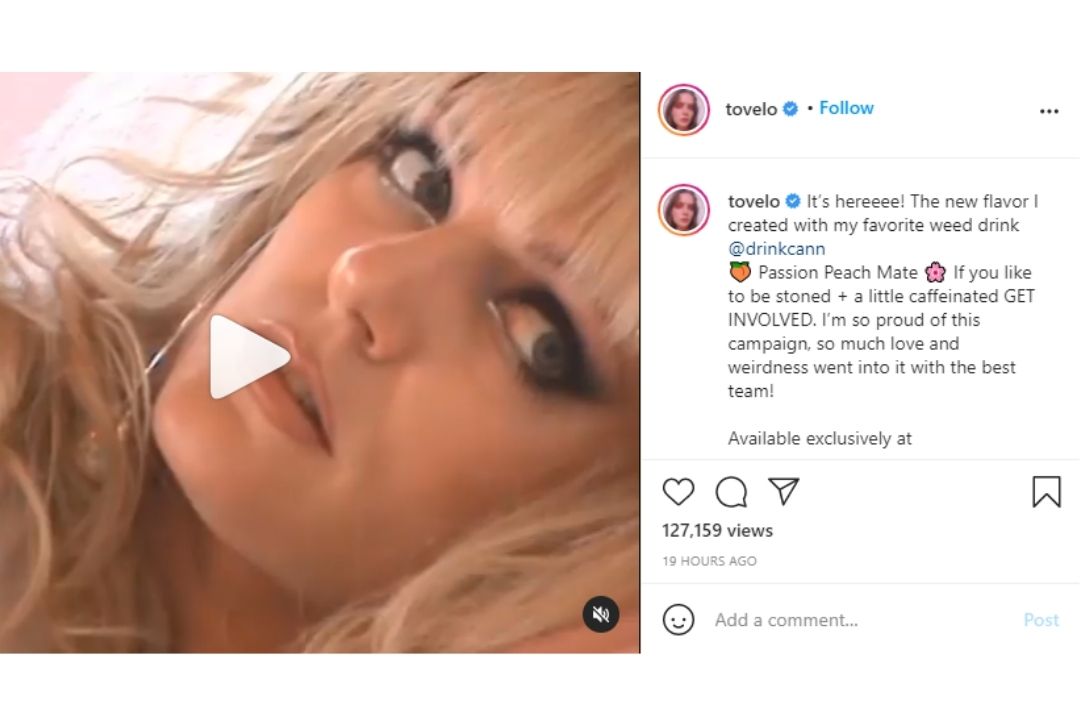 Tove Lo announces collaboration with Cann
Cann has been at the helm of the cannabis drinks industry since its launch in May 2019. Along with Tove Lo, the brand is backed by many other celebrities like Gwenyth Paltrow, Rebel Wilson, Ruby Rose, Darren Chris, and Casey Neistat to name a few.
Apart from its newest addition, Cann beverages come in a plethora of flavors, namely Grapefruit Rosemary, Blood Orange Cardamom, Lemon Lavender, Ginger Lemongrass, and others. All of Cann's beverages are made with all-natural ingredients and offer a refreshing, uplifting buzz - with each can holding 2mg of THC and 4mg of CBD. All flavors also come in a 'Hi Boy' pack, which holds 5mg of THC.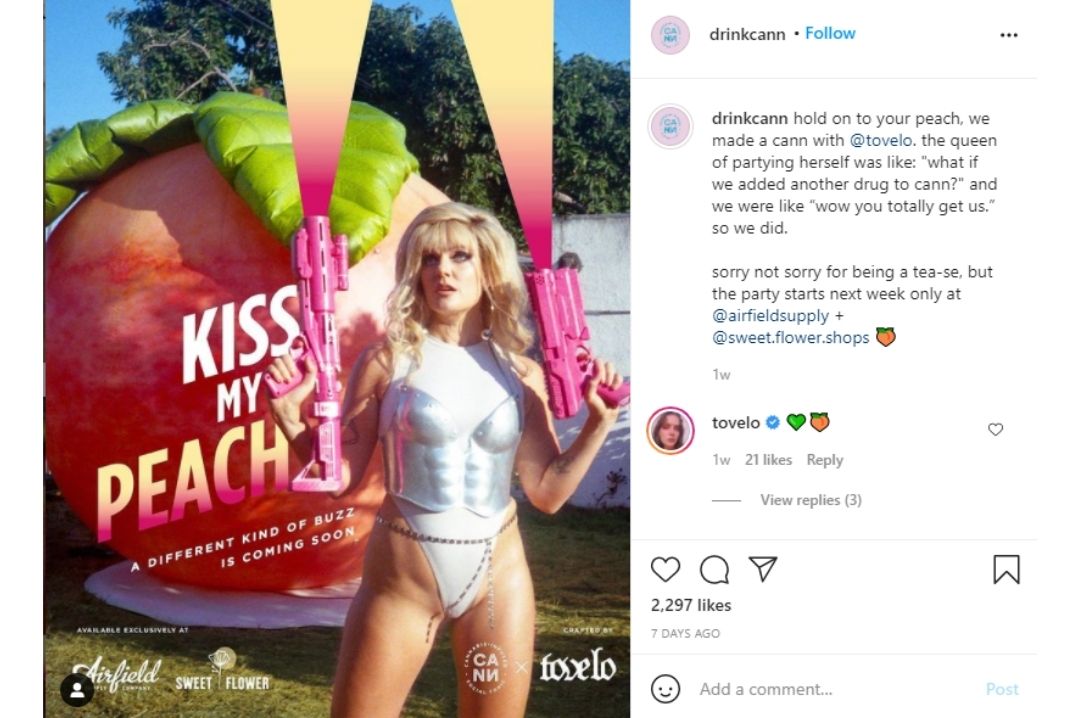 Cann announces collaboration with Tove Lo
The brand was founded by Harvard and Stanford graduates and has been responsible for reshaping social drinking with its wide range of microdosed cannabis beverages.
A press release by Cann stated 'The launch of Passion Peach Mate serves as a testament to this commitment, and broadens Cann's product offerings for those seeking alternatives to alcohol that still produce a social buzz'.
For those looking to venture into the world of cannabis, Cann is the perfect way to take a step in.
Header image: Tove Lo x Cann, source: Cann