A War Veteran's Relaxing Sip
Retired Navy Seal Sean Haggerty now brews award-winning craft beer.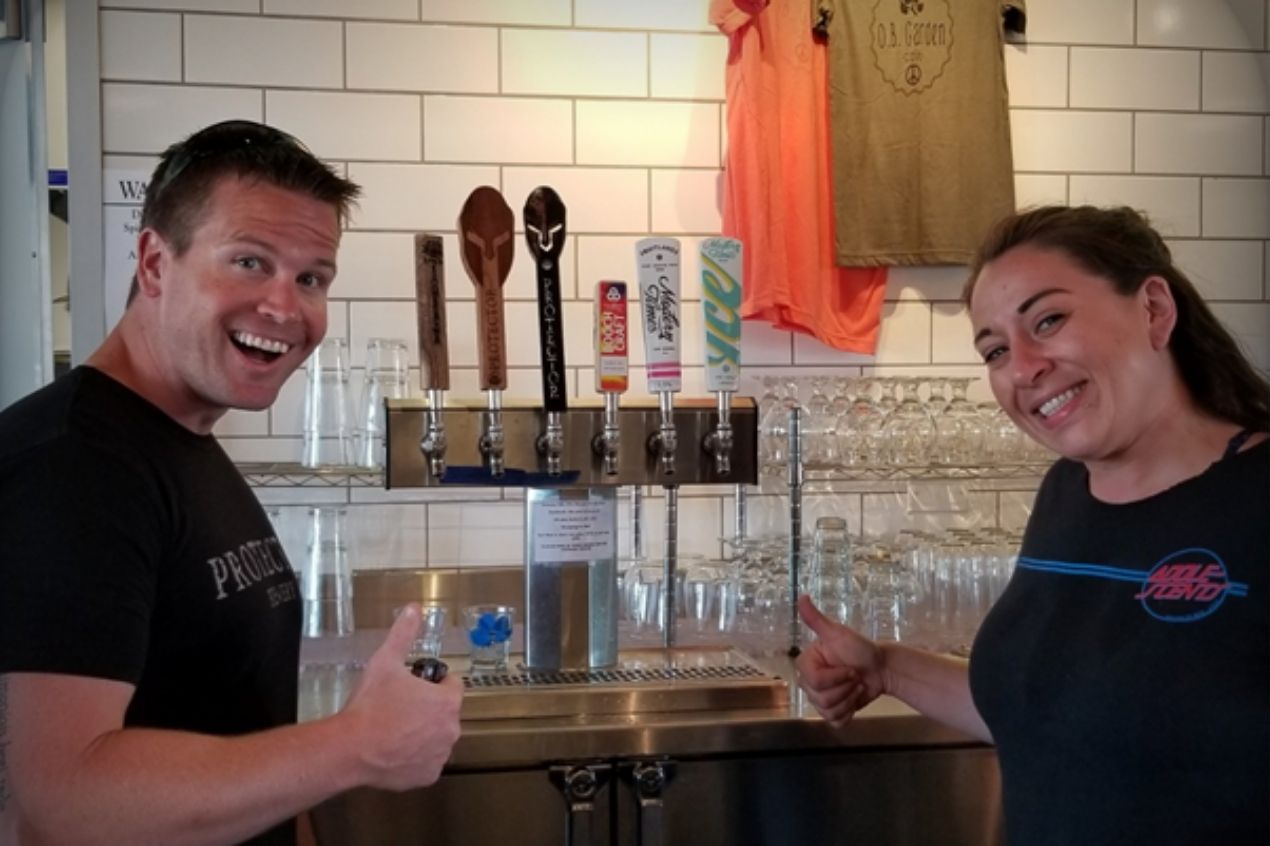 During the summer of 2010, deployed in Iraq, the now-retired navy seal Sean Haggerty needed a nice cold pint having returned from a long operation. The ingredients to make one were in his hand the next day, and within a few weeks of that, he had brewed his first beer. While he was making his beer, which he admitted was not his best, he found himself enjoying the process. As soon as he had the first sip, he had found his passion post serving in the defence forces.
He immediately decided to pursue this newfound passion and hit the ground running by securing a great location in Miramar where Protector Brewery resides today. The brewing process underwent alongside the grinding of cement, the painting of the walls and in a matter of a few months and several experimental recipes, Protector Brewery opened its doors and its beer to the community. The summer of 2017 was when the first people wanting a great beer walked through the doors of Protector Brewery and ever since Sean Haggerty and his team have strived to give every visitor a great experience.
Today Protector Brewery's menu includes seven beers, a tasting room and a host of awards that the brewery has won, three of which came at the 2020 USA Beer Ratings.
Unfiltered Pilsner: Proclaimed by the brewery to be their purest beer, the Unfiltered Pilsner is an organic beer with characteristics of Pilsen malt, floral spice and clean lager yeast. The beer has Perie hops that bring a definitive flavour which we leave for you to discover upon tasting this award-winning Pilsner.
Citra Juicy DIPA: Organic Citra and mosaic hops balanced with Pilsen malts, rolled oats and carapils malt is how they have come to define this juicy brew. While the insane amounts of Citra and Mosaic hops dominate the aroma and the flavour, this beer is as inviting as a cold shower on a hot summer day. You just wish it never ends.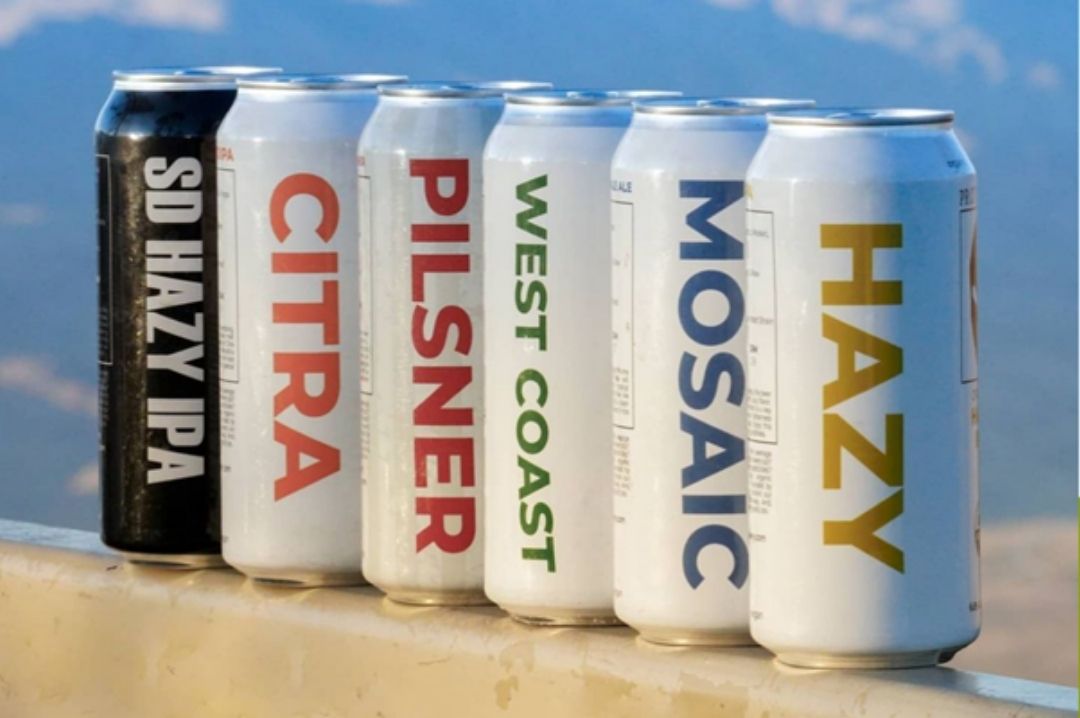 Protector Brewery LLC, Source Instagram
SD Hazy IPA: Deriving inspiration from the people of San Diego, who love their IPA's the SD Hazy IPA is a beer that delivers big time. Full with aromatic notes of papaya, blueberries, tangerine, lemon and more, this Indian Pale Ale blends hoppy and juicy goodness with a symphony of flavour.
Mosaic Hazy Pale Ale: Mosaic hops that stimulate your senses and tropical blueberry aromas define this fresh and pure beer. A perennial thirst quencher, this can well be your go-to option the next time you want a Protector Brewery beer.
Into The Abyss DDH Triple Hazy IPA: A collaboration between Protector and Mission breweries, this IPA is double hopped and contains flavours of pine with centennial and magnum and hops. A balanced and delicious beer, this one can sneak up on your list of favourite beers.
West Coast Style IPA: If there ever was a name that gave away the characteristics of the beer, this would be the one. A piney bitterness accompanied by high amounts of hops and a lot of flavours, the West Coast Style IPA is a crisp beer with a solid ABV.
Hazy IPA: Premium 2-row barley, white wheat malt and organic carapils malts make up the base of this smooth tasting IPA. Replete with flavour, the Hazy IPA is an explosion of hops and juiciness.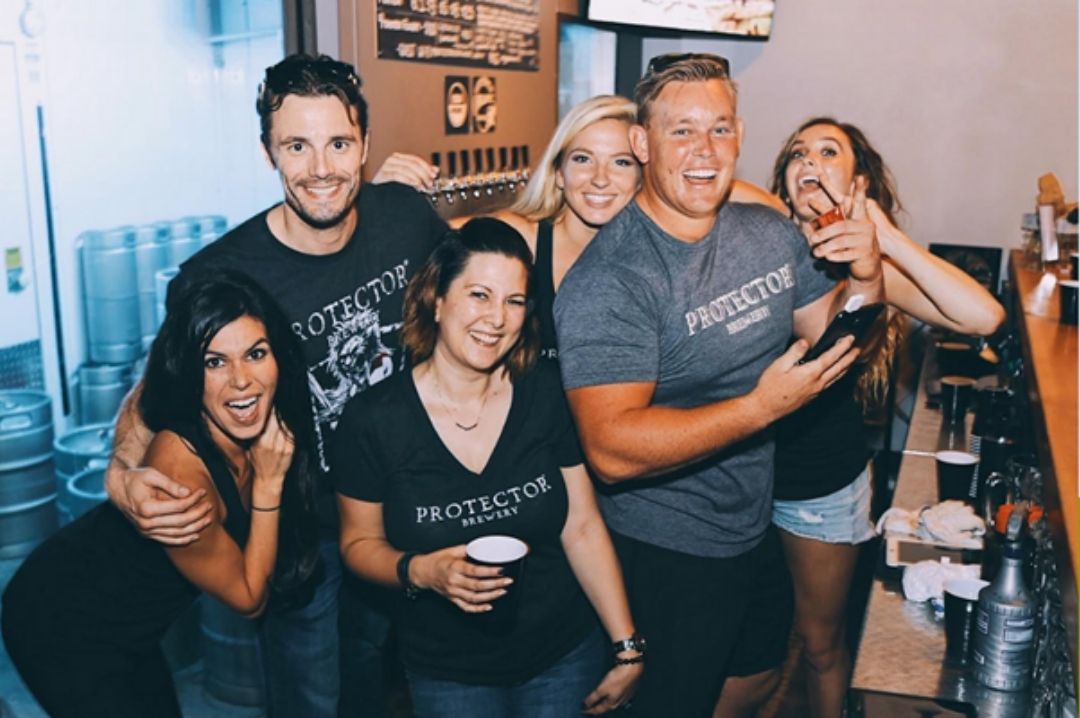 Protector Brewery LLC, Source Facebook
Protector Brewery has always kept the wishes of their patrons and their experience at the forefront. Aside from the desire to produce top-notch craft beer, they believe in providing a great experience to everyone, whether that is you wanting their beers delivered to your doorstep or in your hand at their tasting room. Whether it is a glass of delicious beer, a four-pack, a sixtel or a keg, you have all the options available to choose from. They started delivering five of their core beers in San Diego and parts of LA and if you wish to order them, you can check their retail inquiries.
The Protector Brewery tasting room is also open to the public from Wednesdays to Fridays between 3:30 PM and 8 PM. Visit their tasting room with a few of your friends and you will find yourself cheering and singing as you down a pint or two. As a retired veteran, Sean Haggerty has dwelled on how Protector Brewery can deliver to the people while also creating relationships that benefit the earth. If this is a cause that resonates with you, follow their Facebook and Instagram handles to get a behind the scenes look of the brewery whose idea was conceptualized in Iraq.
If you wish to buy Protector Brewery beers from retailers in LA, you can visit Wholefoods, Bristol Farms, Lazy Acres, Total Wine and More, Sprouts, Grocery Outlet, BevMo, Barons, and many speciality beer stores and markets and get what you want. Or you can order them online from their website.
Header Image: Protector Brewery LLC, Source Facebook
South San Francisco Conference Center, 255 South Airport Boulevard, South San Francisco, CA 94080, United States.
Register Now
South San Francisco Conference Center, 255 South Airport Boulevard, South San Francisco, CA 94080, United States
Register Now