10 Cannabis Chocolates worth trying
Best edible tasty cannabis chocolates to enjoy right now.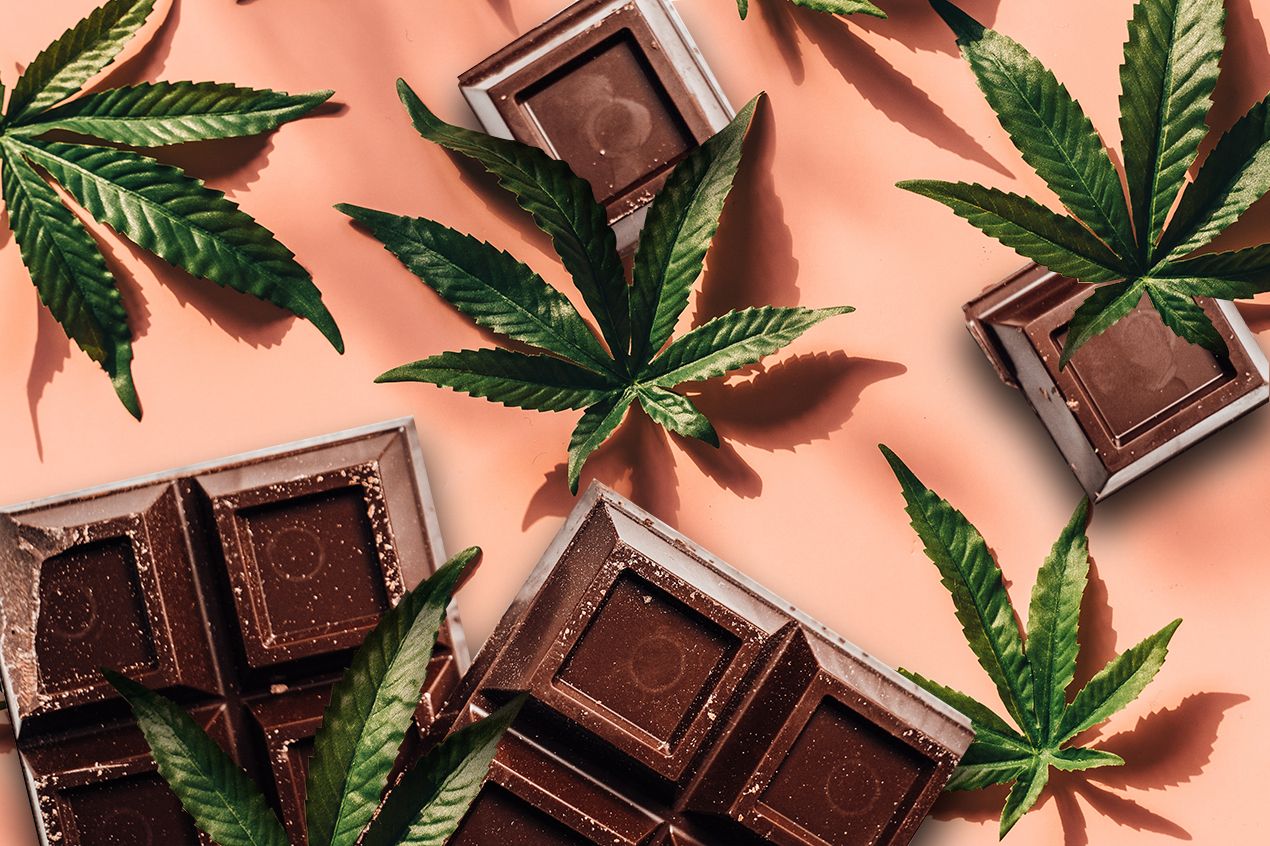 Long gone are the days of dried-out "happy brownies" and overly herbaceous candies. In their place are tasty infused chocolates hand-created with care. From fudgy brownies emphasized with gold to beautiful truffles that dissolve in the mouth, the bar for cannabis chocolates is being raised by today's makers. These cannabis chocolates can literally make you feel good. Check out the best 10 that we tried and loved.
Leif Goods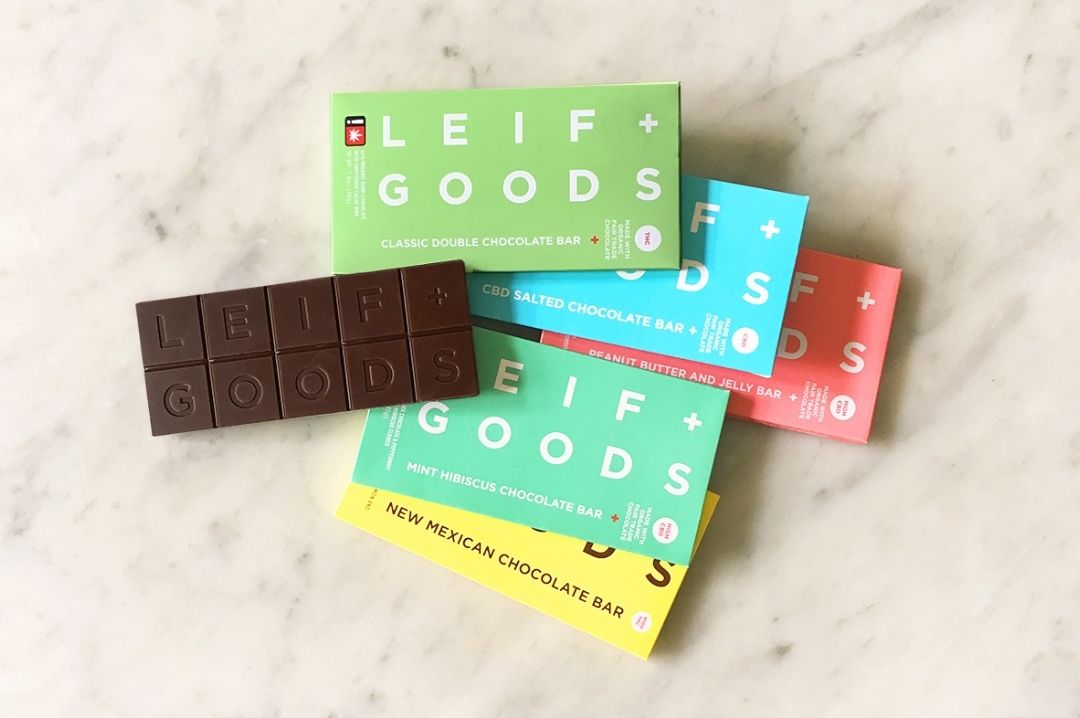 Leif Good Chocolates, Source Website
Leif chocolates are vegan. It is a reasonable exchange and comes in brilliant, criss cross bundling that coordinates with their erratic flavors. The peanut butter and jam bar are whacky; the dust of strawberry powder outside tingles while the raised Reese's part dissolves. The mint hibiscus flavor likewise is super-rich, and the mint lingers for some time.
Dixie Birthday Cake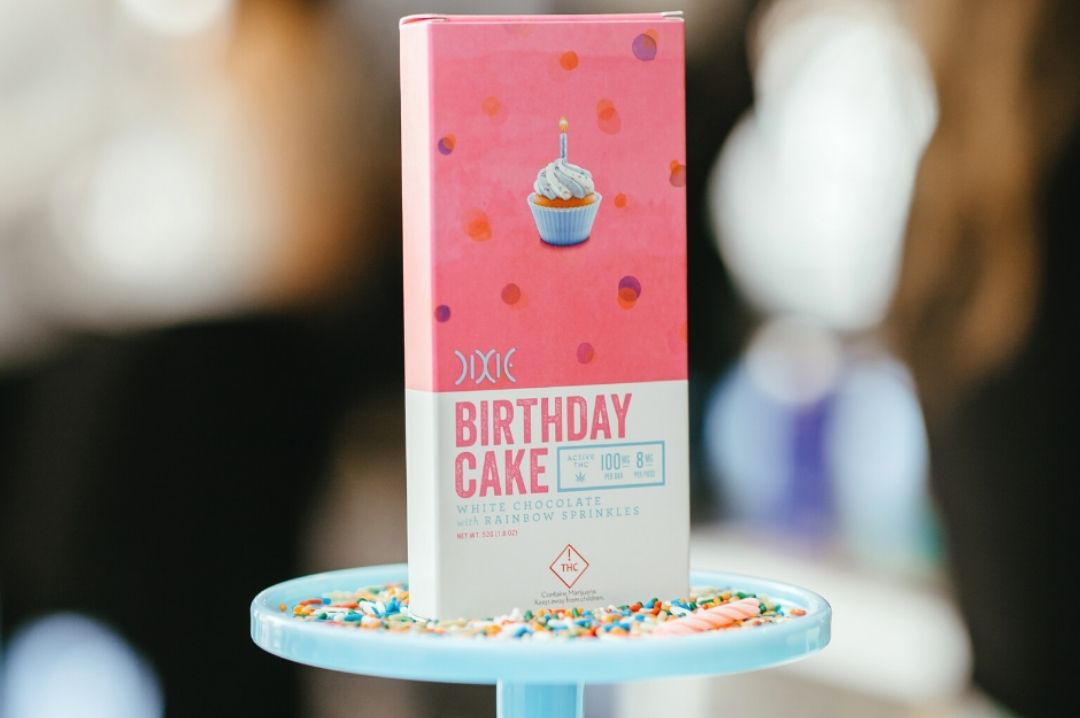 Dixie Chocolate, Source Facebook
Dixie's Birthday Cake white chocolate bar with sprinkles is hands down the yummiest chocolate. It tastes like vanilla frosting without being extra sweet. It is fun and festive. Beyond that, it gives a good dose per square (8mg). Not too strong and not too weak. It doesn't show whether it's a Sativa- or Indica-dominant hybrid. If you care about the environment, you may be pleased with the fact that Dixie launched its Go Green initiative and partnered with One Tree Planted, a nonprofit that works with reforestation organizations around the world to get trees in the ground.
Green Roads Dark Chocolate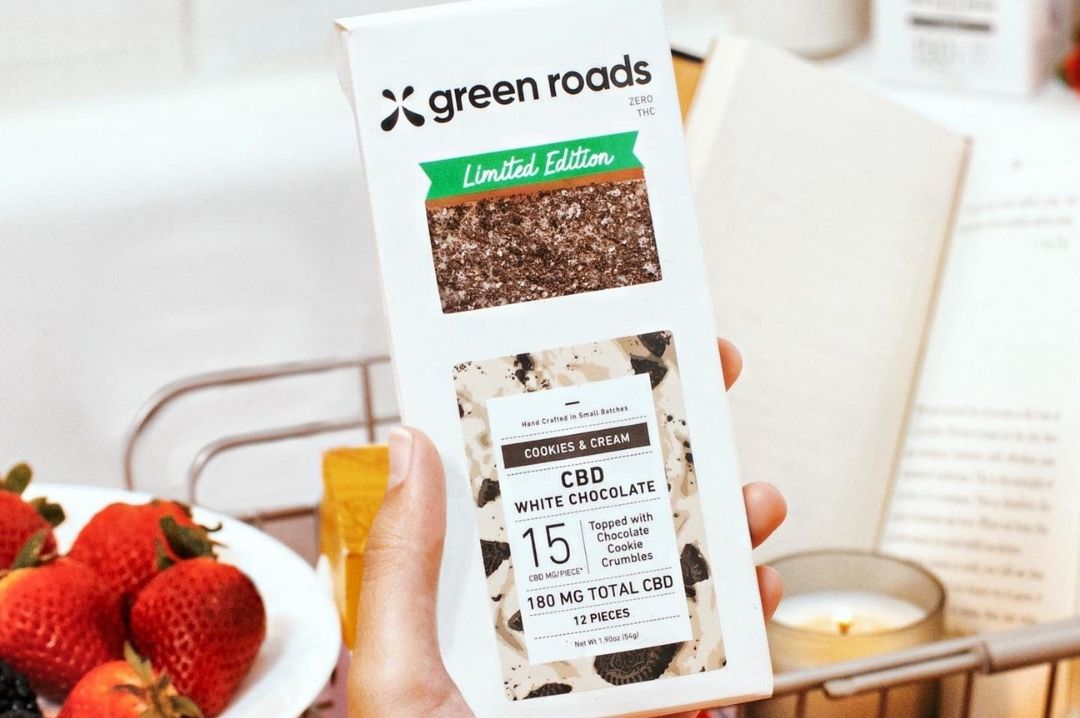 Green Roads Chocolate, Source Facebook
Green Roads found a way to make dark chocolate even more delightful by combining hand-crafted, artisanal dark chocolate with hemp-derived cannabinoid extracts to create this vegan-friendly CBD Dark Chocolate Bar. It is a delicious gourmet vegan dark chocolate candy bar with 62% cacao and hand-crafted in small batches. Infused with CBD from American-grown hemp, each bar is infused with 180mg of CBD for an average of 15mg CBD per piece (made with isolated CBD, no other cannabinoids from hemp).
Serra Woodblock Chocolate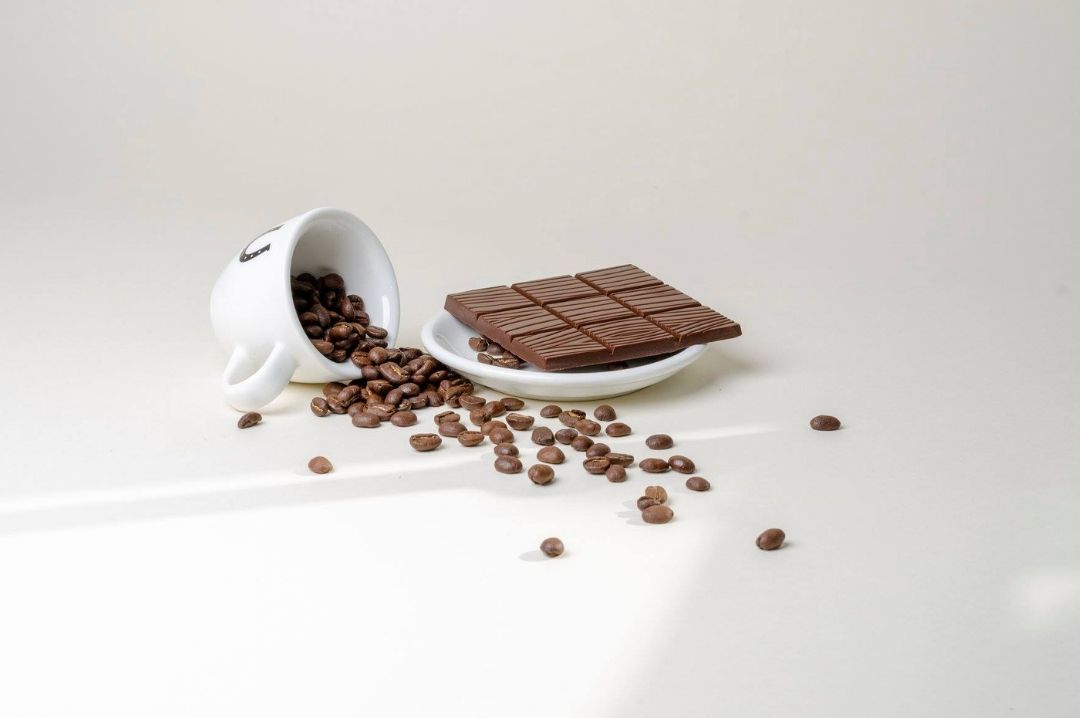 Serra's chocolate, Source Facebook
Serra's chocolate bars are crafted locally in Portland with the help of a local family-run Woodblock Chocolate manufactory and contain only three simple ingredients: cane sugar, cocoa butter, and cannabis oil. Each bar aims to deliver a different experience, along with 5mg THC per serving. Reach for the Relief square and be rewarded with melt-in-your-mouth chocolate featuring notes of lavender and cherry. Made from cacao beans sourced ethically and directly from farmers, this line of infused chocolate bars breaks expectations for edible experiences. Bean-to-bar precision and premium cannabis distillate guarantee a delicious, refined experience in every bite. Custom packaging art by Portland artist Maja Dlugolecki ties together the Serra feeling, taste, and effects of each bar.
Mindy Chocolates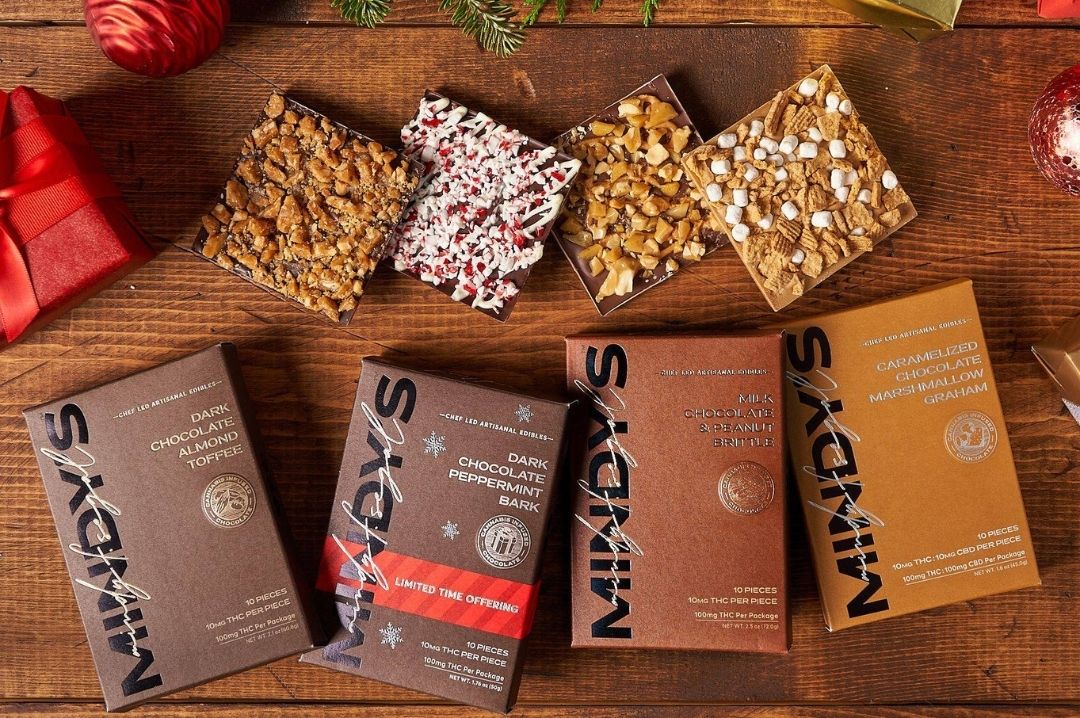 Mindy's Chocolates, Source Facebook
Mindy's is the cannabis brand for real lovers of everything delicious. Drawing on learnings from her culinary journey, Chef Mindy Segal meticulously crafts each iconic flavor, combining unique ingredients in thoughtful and innovative ways that are both incredibly delicious and uniquely her own. Mindy's iconic flavor combinations take cannabis confections from ordinary to extraordinary.
Caramelized Chocolate Marshmallow Graham is a caramelized white chocolate nestled with crunchy graham crackers & mini marshmallows (100mg CBD: 100mg THC 10 pieces, each piece = 10mg CBD: 10mg THC).
Milk Chocolate & Peanut Brittle is a compound of two milk chocolates, each with a distinct flavor note, accented with smooth peanut butter & crunchy peanut brittle (100mg THC 10 pieces, each piece = 10mg THC).
Dark Chocolate Almond Toffee is two dark chocolates and a touch of milk chocolate with almonds, crunchy toffee, and smooth caramel. It is a decadent intersection of flavor & texture (100mg THC 10 pieces, each piece = 10mg THC).
To Whom It May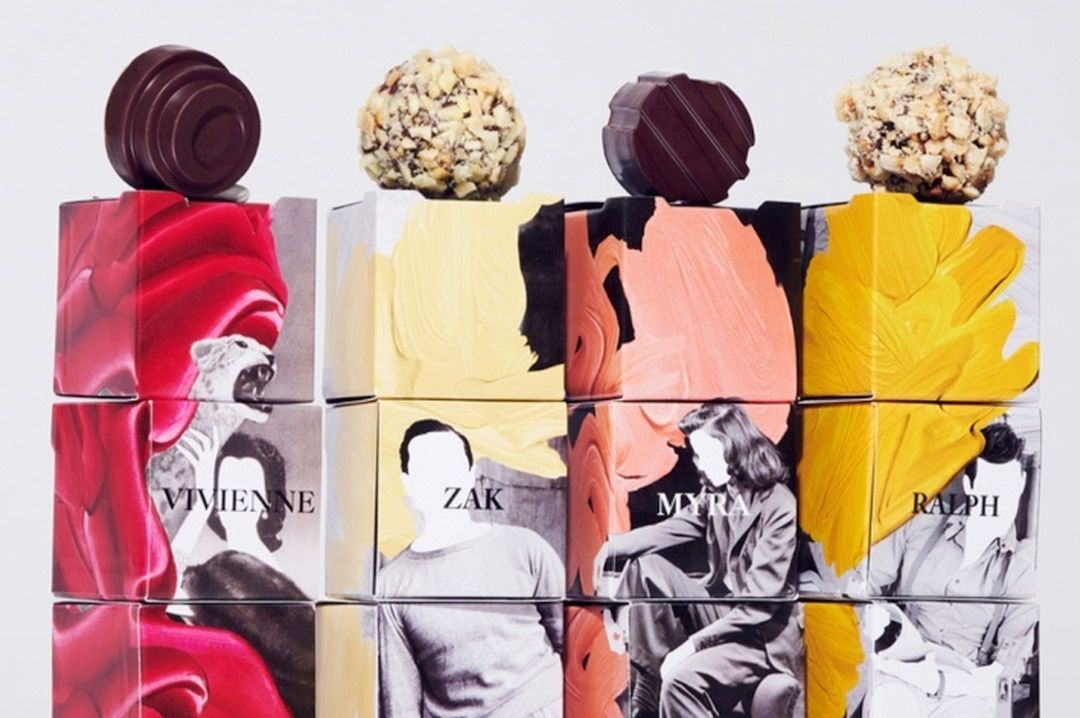 To Whom It May, Source Facebook
To Whom It May is a marvelous, meticulously hand-crafted cannabis chocolate, brought to life as smooth, nutty truffles and bold, boozy bonbons. Enticing, enlivening, and unforgettable, their fabulous flavors don only dark chocolate, the finest ingredients, and lovely intellect. For the artsy, deluxe vixen who has a dark green velvet couch and many silk dresses and would not be embarrassed to call herself a sensualist: these are for you. The packaging is pretty. Each of their four flavors is named for a protagonist with a sexy name and backstory: Vivienne is a cherry cayenne bonbon that has a spicy, port wine lingering. Zac is a savory truffle. The bonbon is particularly good-forward, but they all collapse in extraordinary melting layers.
Five CBD Full Spectrum Sea Salt Chocolate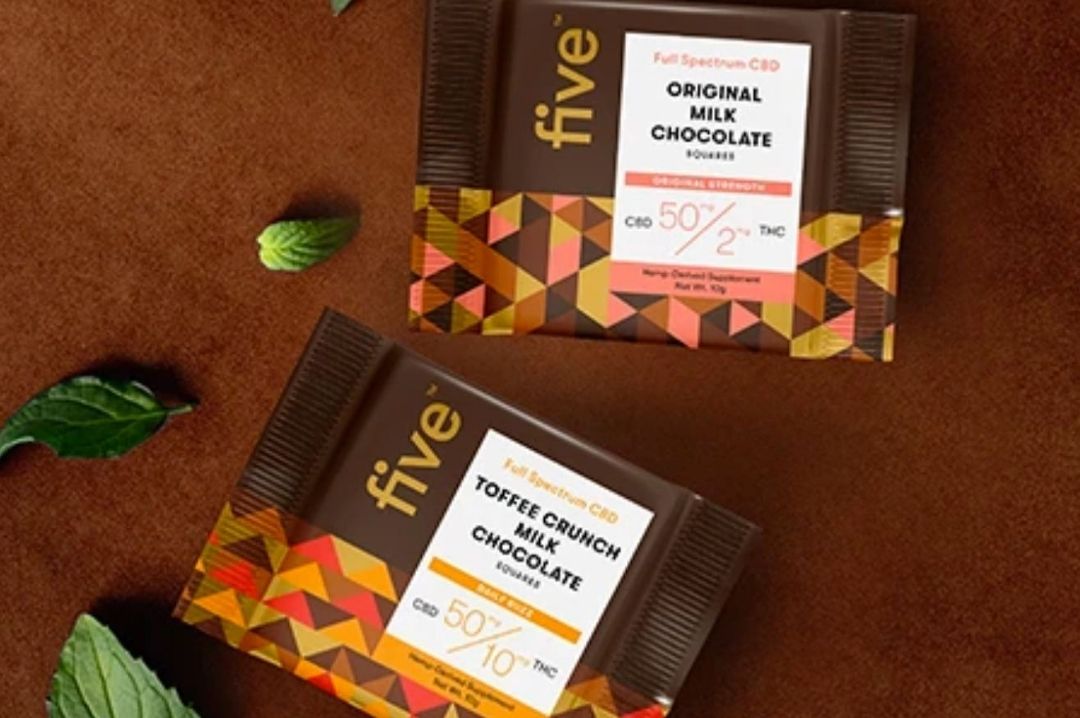 Five CBD, Source Facebook
Five CBD commits to harness the full power of the hemp plant. Their products use full-spectrum CBD, not just in isolation. The result is a high-quality CBD that has terpenes, flavonoids, and other cannabinoids that facilitate the Entourage Effect. It is available in milk chocolate and sea salt dark chocolate. Each chocolate contains 50mg + 2mg THC per square. CBD sourced from US farms.
Not Pot
Not Pots chocolates are shaped like hearts and come in a clinical little container like vitamins. They use industrial hemp and are sweetened with maple sugar. They also include ashwagandha, an adaptogen associated with calming stress. The Not Pot bites have little of that dusty vibe of milk chocolate, but the heart shapes feel smooth when they melt. A jar has 150 mg of CBD and 30 chocolates, so each sweet heart has 5 mg of CBD. No THC: Remember this is strictly a not pot product.
Tasty Cocoa Hemp Chocolate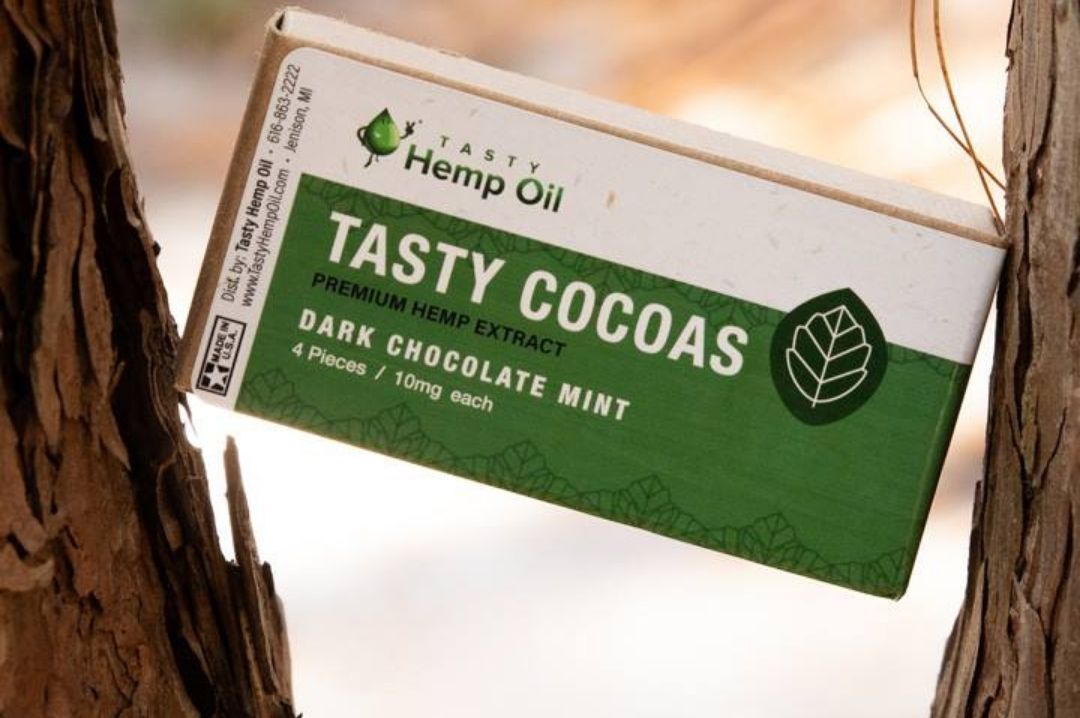 Tasty Cocoas, Source Facebook
Eating hemp chocolate is a simple, discreet, and enjoyable way to take CBD. Dark Chocolate Tasty Cocoas are made in small batches with a perfected formula of rich chocolate and raw hemp oil. You can enjoy these hemp chocolates any time for a full boost of CBD. With 10mg CBD in each chocolate that is individually wrapped and ready for eating, available in dark chocolate and mint dark chocolate. The dark chocolate is present but not intense. The mint taste is strong and pleasant. Together, the flavors combined with the creaminess of the chocolate make a pleasant experience. Each chocolate is big enough to get several nice bites.
Kat's Naturals Chocolate
Handcrafted in Tennessee, the Kat's Naturals Activated Hemp Bar offers a premier CBD chocolate experience with a Peppermint White Chocolate flavor. When company founder Kat Merryfield's husband and military veteran began showing signs of stress related to combat, they decided to experiment with incorporating CBD into their natural products. Since the conception of Kat's Naturals, the company has been working to help veterans and their families. With 100mg CBD per bar 8.5 mg CBD per square. Ingredients include premium organic white chocolate couverture, organic peppermint extract, and activated organic American grown hemp.