Watch out for Bartender Extraordinaire Beau du Bois
Beau du Bois, Bar Director at Puesto shares tips on how to whip up a mean cocktail at home.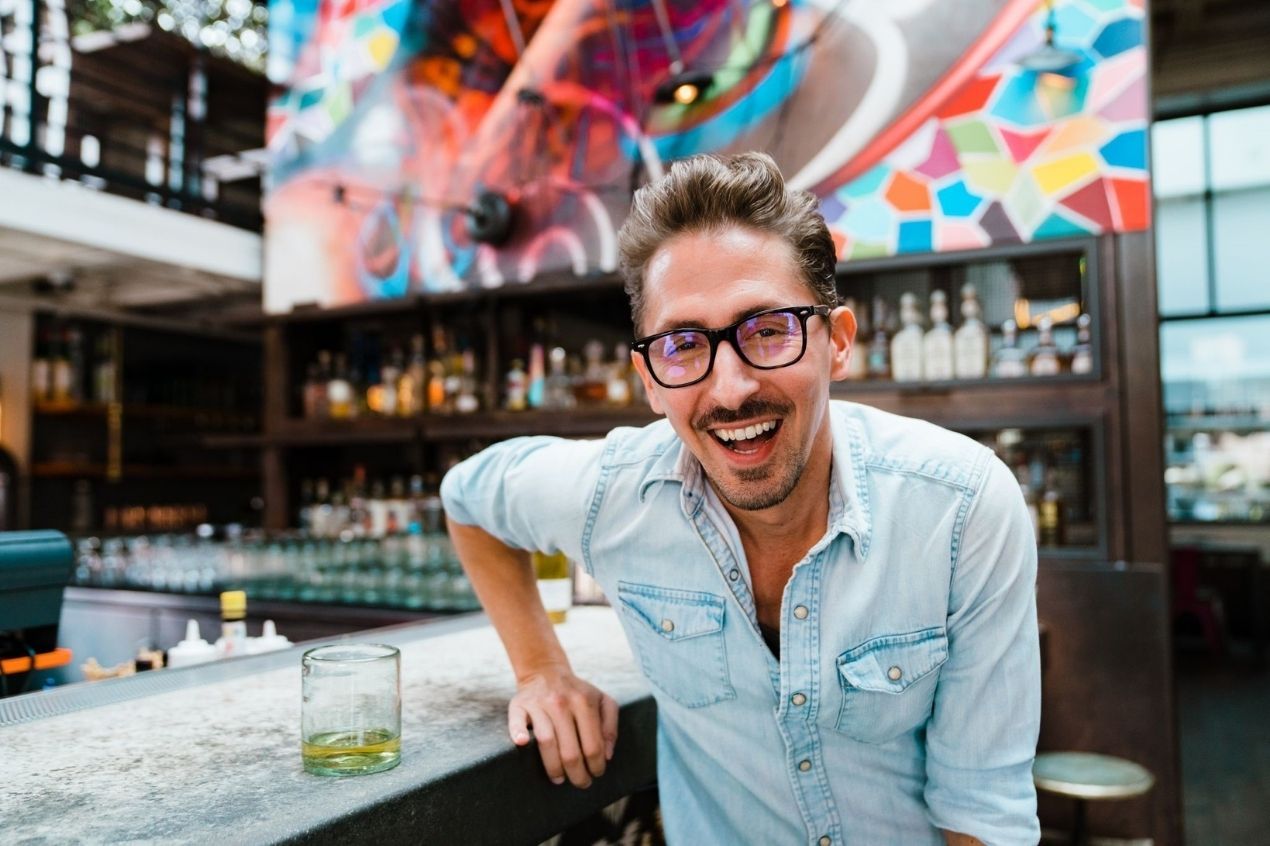 Originally from Indiana, Beau du Bois has been a part of the bartending world for the past 16 years. However, his passion for bars wasn't exactly planned. In fact, it was quite a coincidence. "I was celebrating my 21st bday and was not sober when a bar owner asked if I had any bartending experience. I explained the occasion and he went on to explain that I would begin bartending the following afternoon. Rest is history." says Beau, who was also named one of Zagat's 30 under 30 in LA, one of America's Top 25 bartenders by The Daily Meal, and Eater LA's Bartender of the Year 2014.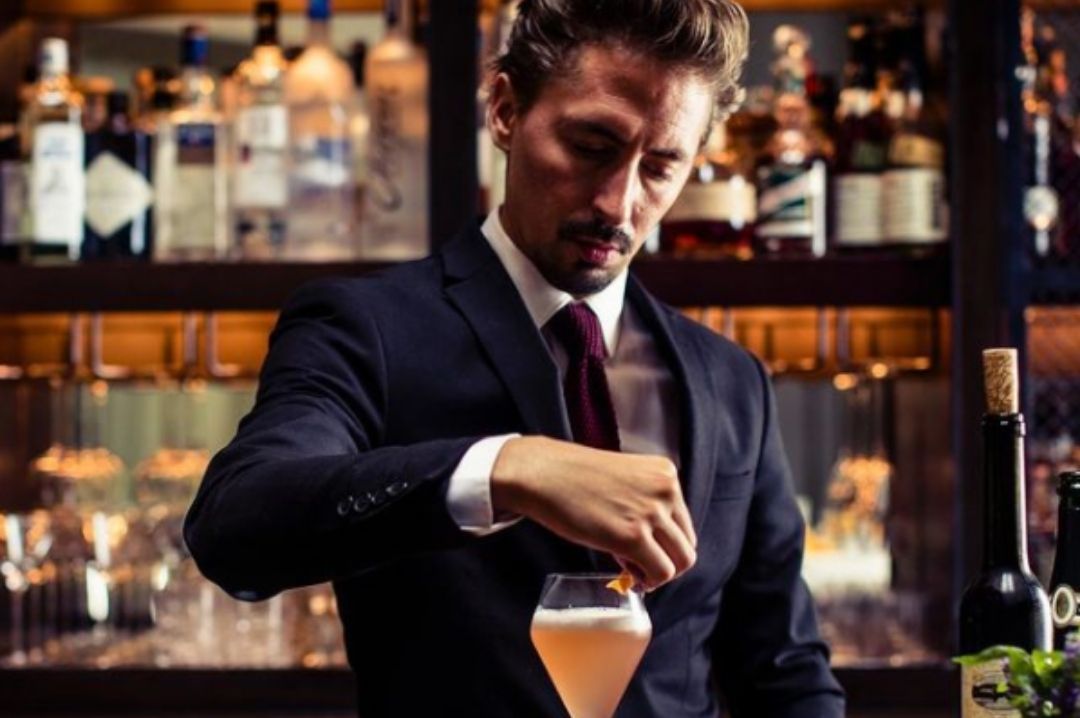 Over the years, he's worked at Manhattan Beach Post LA, The Corner Door, Clifton's Cafeteria & The Edison Los Angeles & Disney Orlando, and is now the Bar Director at the Puesto bars in California. He is also going to be leading the bar program at Marisi Italiano, a new Italian restaurant on its way to Los Angeles.
What are some of the most important skills for a bartender to have?
To start, it has to genuinely interest you; whether it's the history, the work environment, or the timelessness of making drinks. If it doesn't interest you, do something else that doesn't involve being around others that are drinking while you work to serve them. I can teach anyone how to make an OG Sazerac and walk them through the history and importance of cocktails but if they'd rather be scrolling on TikTok or Insta, they should go do that.
What is your favorite cocktail to make at home?
Martini. I think that learning what your preferred Martini is, how to knock it together in your kitchen, and then drinking one or three sounds like a Friday Night in the du Bois household. Ask yourself, do I have a favorite vermouth? Do I know how much vermouth goes into a Martini? Have I ever tasted vermouth on its own? If you answered no to any of those questions then you need to get started on some "research."
What's one essential barware that everyone should have at home?
Your very own reliable and handy recipe book. There are tons of recipe books out there, the best being Dave Stolte's Home Bar Basics, buy it. But also start your own, don't scribble adjustments in Dave's beautiful book. When you tweak that Martini or Margarita so it slaps how you need it to slap; write it down and enjoy that fact that you just became an author.
Favorite places to drink when you're not working? And what are some places with the best happy hours according to you?
J & Tony's, downtown San Diego. The best bartender in the city slays at this tiny Negroni Warehouse. Coco is a Jedi Unicorn and if I give him a wink and a wiggle, he'll whip up banger after banger that makes me question my own skills. High chance I'm sitting in front of him while you read this.
What has been your most bizarre client request?
When I was just a 21-year-old bartender, a very Italian fella ordered a bottle of Opus One. Once it arrived he instructed me to keep their table stocked with bottles of Coca-Cola. I thought it was strange but what was stranger was when I watched his friends mix the Opus One with Coca-Cola. I mean, Mixology??!
What are your favorite TV shows right now? Or your favorite movie?
My wife and I love watching Peaky Blinders. She loves Cillian Murphy and I can't blame her. Plus you can't watch it without sipping on something.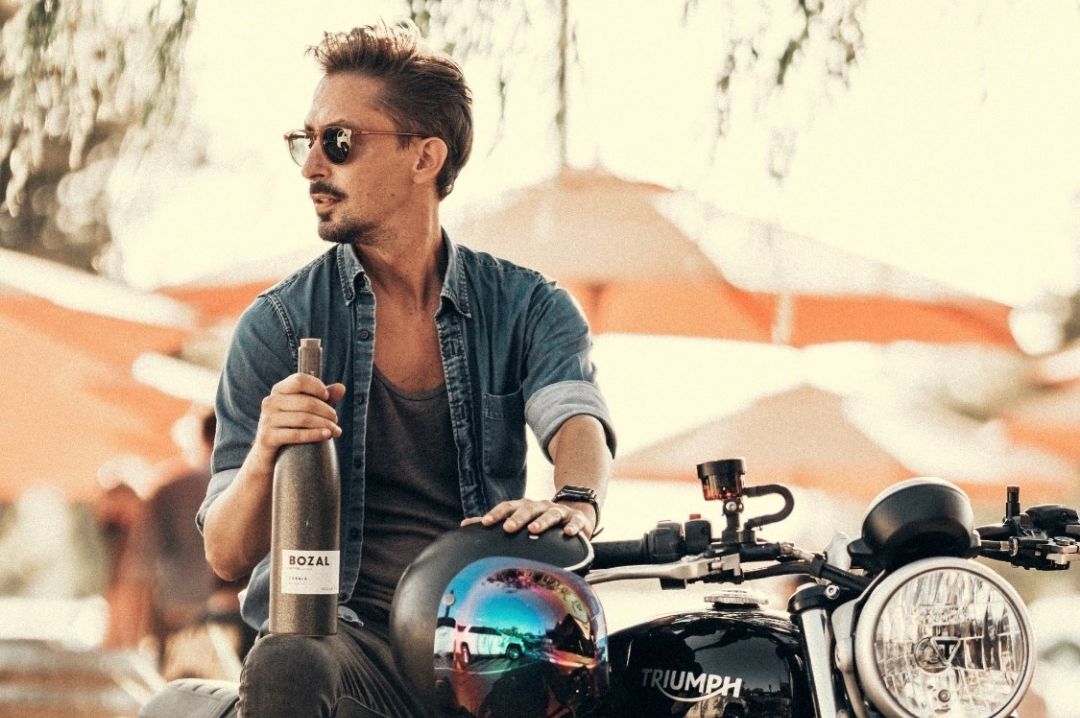 Is Puesto open right now? And what can patrons expect from Puesto in terms of safety?
DUH!! Swing through any Puesto, sit inside, outside, and know with great confidence and safety, the margs will flow!
What are you drinking right now?
Ask Coco! No, but seriously, likely that I'm tipping a bottle of tequila, I like the El Tesoro Blanco, or mezcal - Del Maguey Arroqueño.
What's the most underrated cocktail ingredient or spirit?
The work. If you've ever committed and put in the work that it takes to make a balanced and thoughtful cocktail; you know what I'm talking about. If you haven't; maybe that's what's missing.
The last good book you read that stuck with you
Unvarnished by the handsome legend, Eric Alperin. Trust, download the audiobook that the man himself narrated. If you haven't been to his bar, the Varnish, run, don't walk there. Sit at table 5, it's holy ground.
What are some upcoming drinks trends to look out for?
Well, I know I'll be rolling on some tableside Freezer Martinis when we open Marisi Italiano. You haven't truly lived until one of those has graced your lips.