The Bar Personalities Shaking up the LA Drinks Culture
The people who make the drinks special, the ambiance relatable, and the experience memorable across the bars of Los Angeles.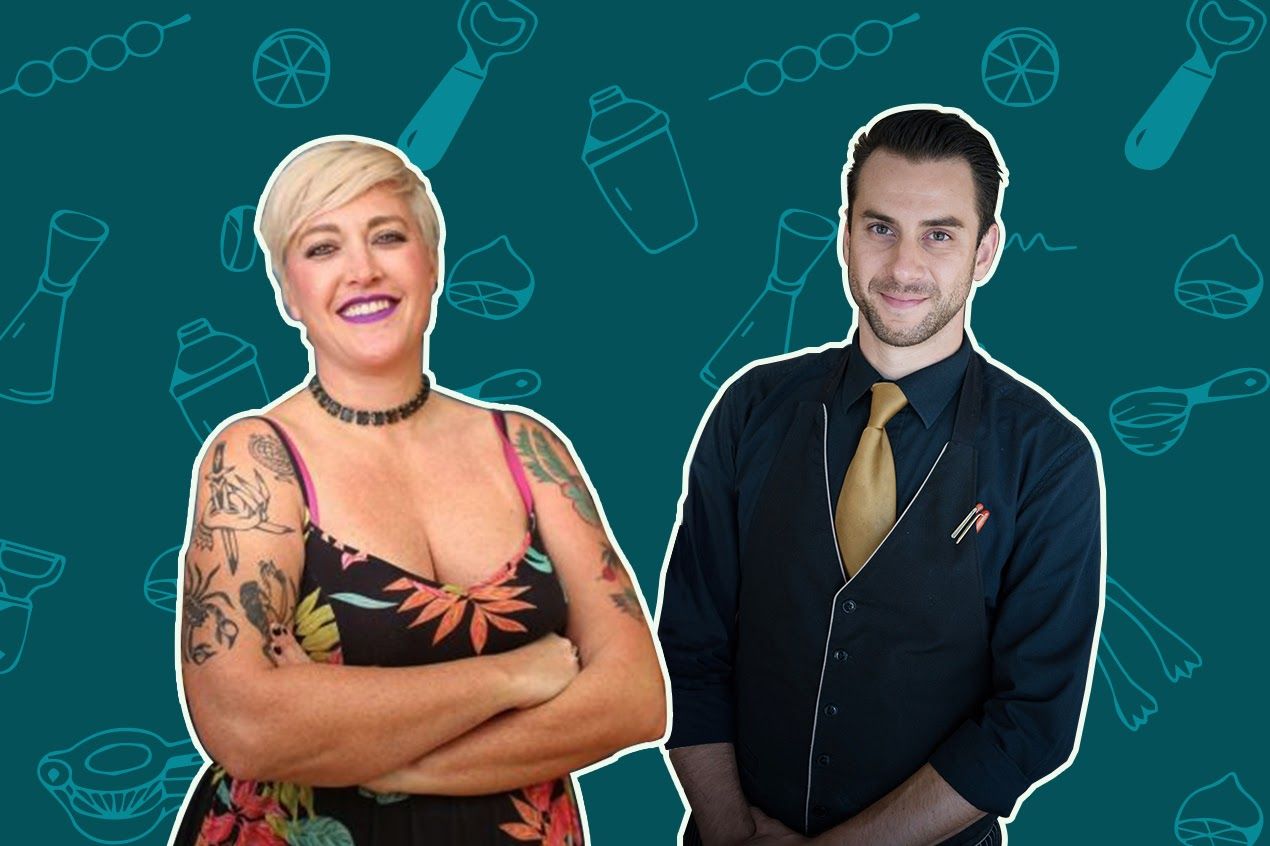 The thirst in Los Angeles is real and the city is poised to satisfy it with plenty of bars serving excellent drinks. Locals across the city have nailed down their favorite places to drink. Whether it is because of the cozy ambiance the place provides, the vibes that the bar brings out night after night, the grub, the stellar drinks they make or more importantly the bartender shaking things up at the bar, the reasons for loving a bar are many.
The bar is largely defined by its bar menu and those who create it and run the show behind the table. They attract millennials for sunset-laden happy hours and are home to the classy and top-tier shelf of Hollywood celebrities, you will find a ton of different personalities sat on bar tables every night. The people who make sure that these crowds flock in regularly are the bartenders. People who have made the drinks more special, the place more enchanting and the experience more memorable, all with their ability to create a menu or a cocktail that keeps people coming back for more!
Here are the bartenders and bar directors changing the bar scene in Los Angeles.
Tara Shadzi
The lead bartender at BOA steakhouse, Tara Shadzi has been mixing drinks for nearly ten years now. She trained under the watchful eyes of acclaimed bar chefs like Tony Abou-Ganim, Dale DeGroff, and John Lermayer. Her cocktails and concoctions have made West Hollywood's BOA Steakhouse a celebrity hotspot and she also plies her trade at the renowned Skybar at the Mondrian Hotel.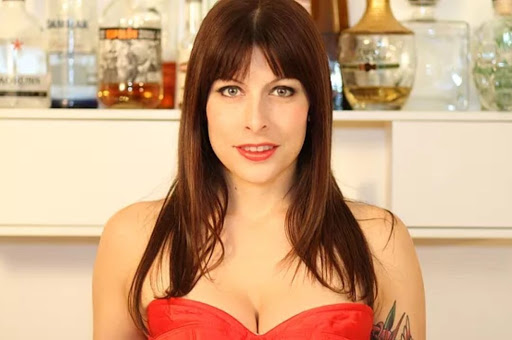 Tara Shadzi, Source Miss Mixologist TV
Her list of accolades includes the Damrak Gin LA cocktail competition title in 2009, featuring in Esquire's "Bartender Wisdom" and more. She was also a presenter at "The Taste of Beverly Hills" on stage with "Absolut America's Best Bartender" Joe Brooke. Check out Tara on Miss Mixologist TV, where she gives tips on how to make drinks in a fresh way.
Jason Bran
Although originally from Seattle, Jason Bran is a part of the bartending world in Los Angeles now. Only those who know their game to perfection can succeed in a highly competitive bartending scene like the one in this city. Shaking up things at The Roger Room, he has now found Hollywood Cocktail Co. where he brings people concoctions with a touch of Jason.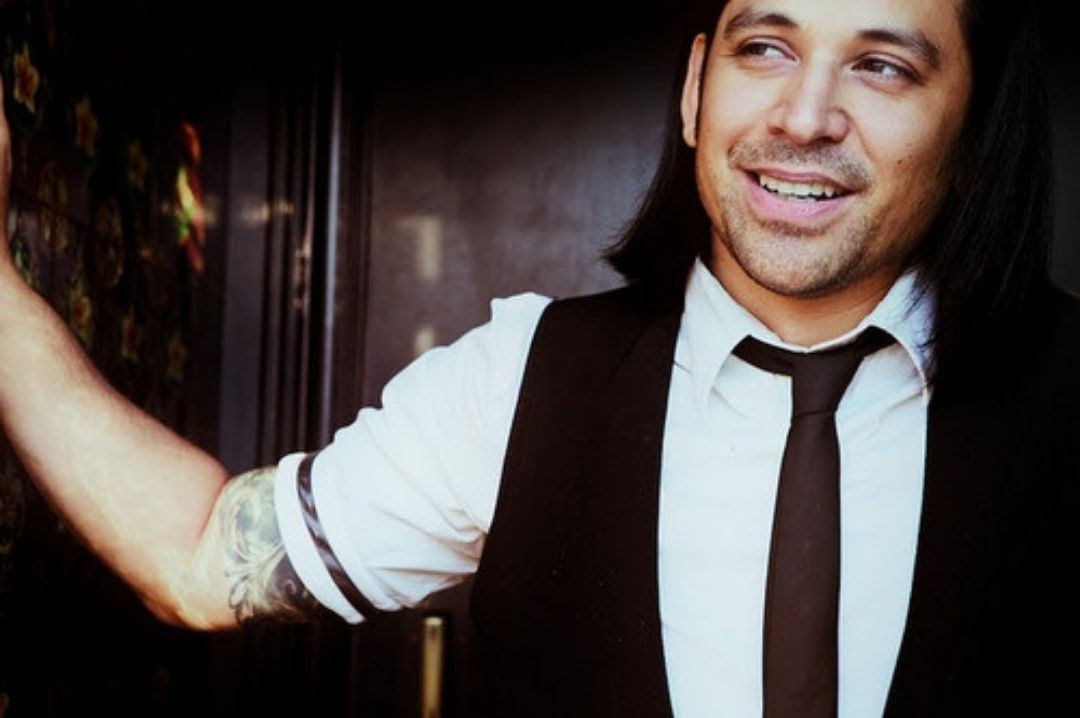 Jason Bran, Source Los Angeles Drinks Guide
Sarah Mengoni
A veteran barkeep, Sarah cut her teeth working Michigan beer dives and shot joints (before the law even allowed her to enjoy them) then moved to Chicago where she discovered and embraced the World of the Cocktail. Her enthusiasm for cocktail culture and gift for crafting unique recipes has earned her industry recognition, such as 50 Women to Watch in Hotel F&B magazine, as well as countless features in publications such as Imbibe, Food and Wine, Vogue, Forbes, GQ, and Time Out LA, to name a few.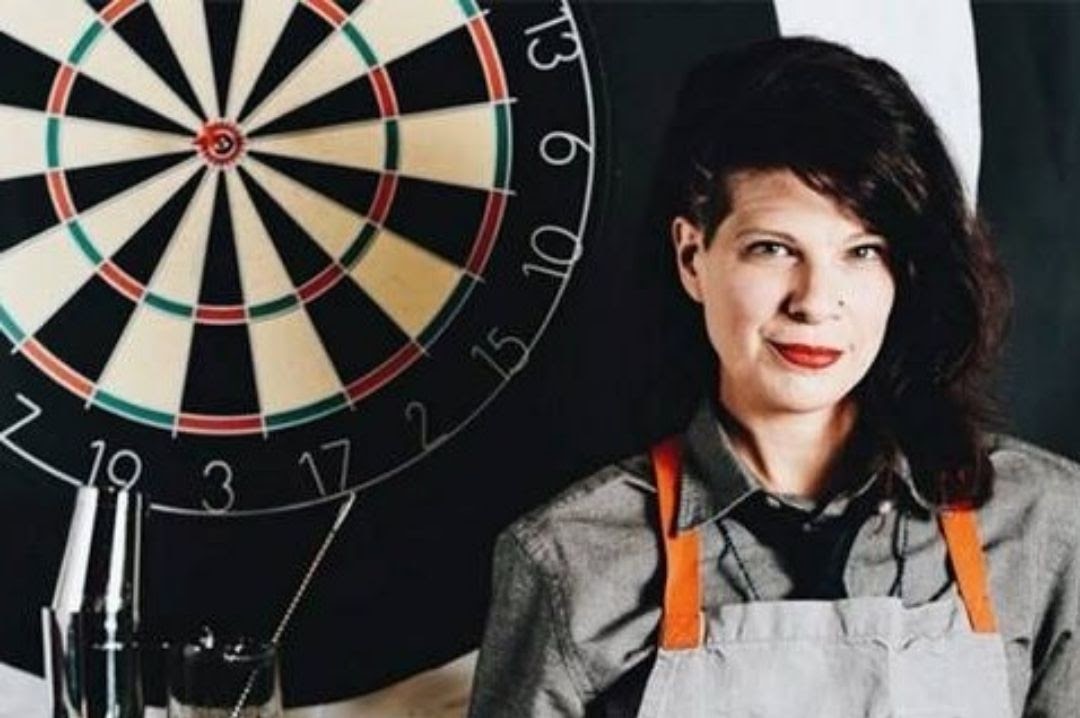 Sarah Mengoni, Source Historically Drinking
Sarah is a graduate of the distinguished Bar 5-Day program in New York City, which stands as one of the industry's top mixology certifications. Based in sunny Los Angeles, Sarah now bartends, creates cocktail programs, and curates exciting events and classes with passion and joy. She also runs Historically Drinking, a website that examines how humans have interacted with alcohol over the years. Through online classes, videos, articles and events, Sarah's aim with Historically Drinking is to bring more eyes to the world of bartending.
William Perbellini
Starting out in his hometown of Verona, William Perbellini was destined to become a great bartender. He started out young in the hospitality business assisting his uncle with his bakery. He stepped behind a bar for the first time aged eighteen and has not missed a beat since. He graduated as a 'Gourmet Bartender' in 2002 and went on to work at Hotel Capriani for three years. It was here that the seeds for his flourishing career in LA were first sown.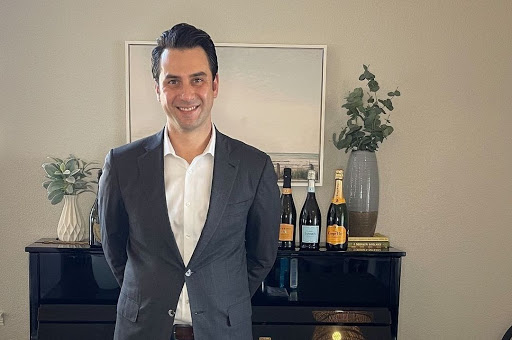 William Perbellini, Source Instagram
His stint in LA's bartending industry started with Bar Toscana where he looked after the bar menu for nearly seven years. Since then he has had a couple of other gigs and now works as the bar manager at Leonard's Ristorante. In 2016, he won the Amaro Montenegro Cocktail competition. In addition, he took home third place in the Annual Bombay Sapphire Most Imaginative Bartender competition the same year. William and his craft cocktail recipes have been featured in several publications including The Tasting Panel, The Robb Report, Esquire, Zagat, Chilled, Eater, Huffington Post, LA Weekly and LA Confidential.
Christine Wiseman
Broken Shaker's free spirit bar director Christine Wiseman is full of extraordinary energy. Her imprints are all over Broken Shaker right from the furniture to the patio and obviously the eclectic drinks menu. In her 20 year career, she has worked at 7 bars and made around 400 drinks per night.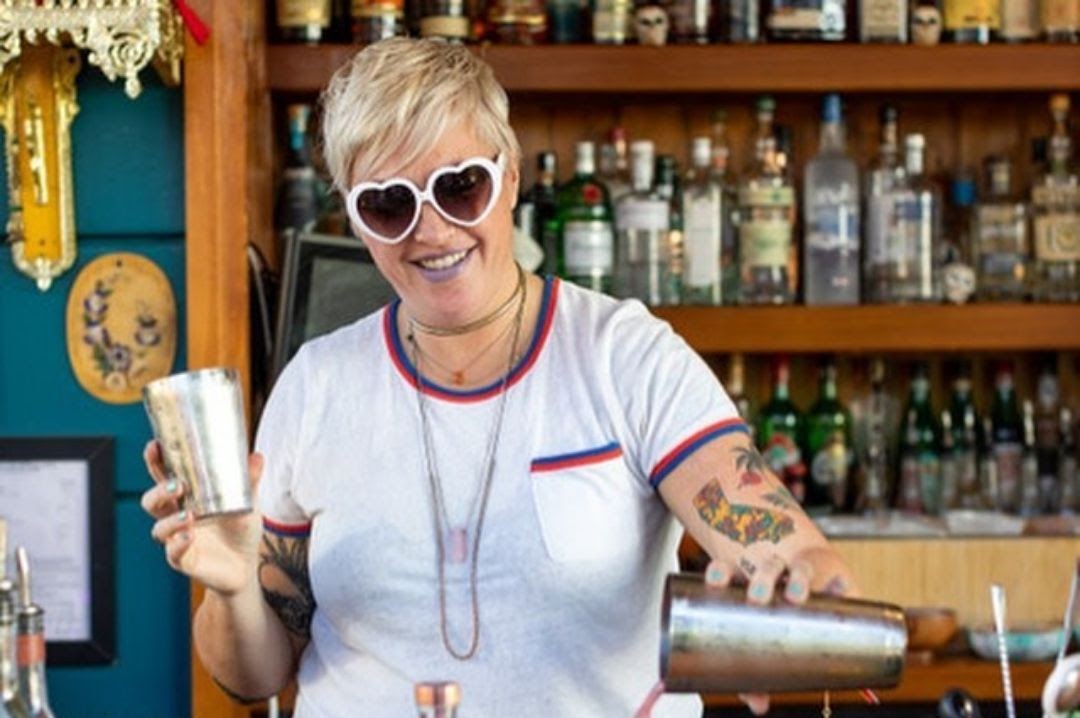 Christine Wiseman, Source Instagram
At Broken Shaker, she is among the biggest reasons behind the place being so special to Los Angeles natives. Playful, cheery and creative Christine is transforming the LA cocktail culture one concoction at a time. She is among those personalities who will draw you in and make you think that yes, bartending is a larger than life profession.
Ryan Wainwright
Like a man determined to correct his errors, Ryan's distinguished career has seen him perfect previously terrible cocktails. A cocktail purist with an eye for minimalism when it comes to style, Ryan Wainwright is one of Los Angeles' most sought after bartenders. The Californian has worked at notable restaurants like Gjelina, The Tasting Kitchen, Terrine, The Ponte and Faith and Flower.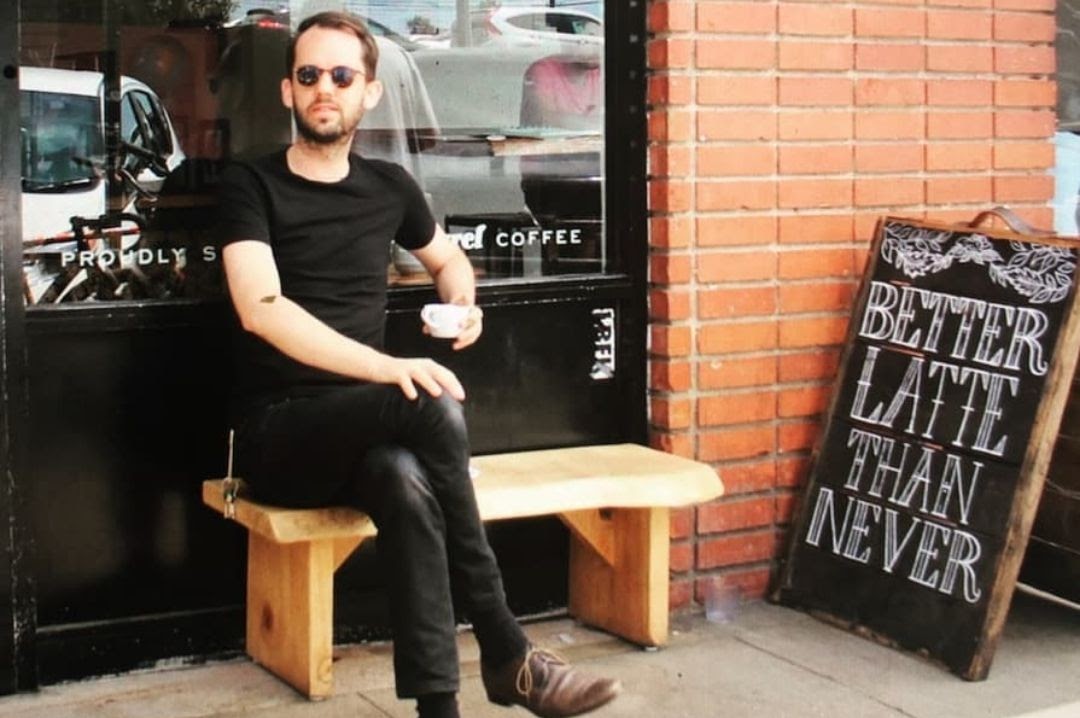 Ryan Wainwright, Source Instagram
Wherever he has worked, accolades have followed. Numerous recognitions such as 'Best Bartender' and 'Best Bar Program' from Playboy, Eater and Thrillist as well as the title of "Most Imaginative Bartender" by Bombay Sapphire. He was also among the national winners at the Bacardi Legacy cocktail competition, The Maestro Lucano Cocktail Competition and The Gra'it Grappa Cocktail Competition. All of these awards have cemented Ryan's legacy as one of the most recognizable faces on the Los Angeles bartending scene.
Melina Meza
While many on the list came to Los Angeles from other cities to find their fortune, Melina Meza's tale is the exact opposite in nature. A native Los Angelean, she moved out of the city to work on her first bartending gig. She returned to LA after a while and started working at Broken Shakers, finding her love in craft cocktails. Today, Melina Meza is the founder of Last Call Consulting which specializes in creating and curating bar menus, cocktail menus and hosting private gigs and events. She is also the beverage director at The Draycott, a California-inspired Brassiere.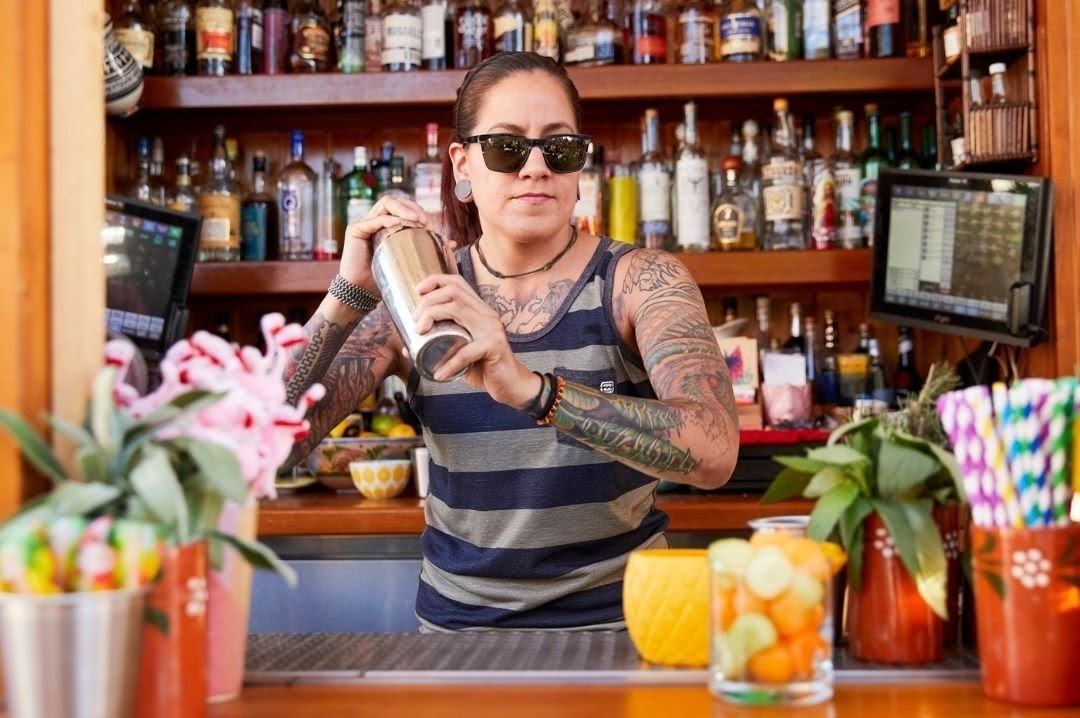 Melina Meza, Source Los Angeles Drinks Guide
Jason Eisner
One of the prominent names in the LA bar scene, Jason Eisner has brought a lot of credibility and newness to how bartenders think. The originator of 'pot cocktails', Jason has been involved with the Los Angeles drinks industry for many years now. He was a part of Gracias Madre, where he conjured up cocktails in a bar that was tremendously busy. He has also worked at Block Party in Highland Park.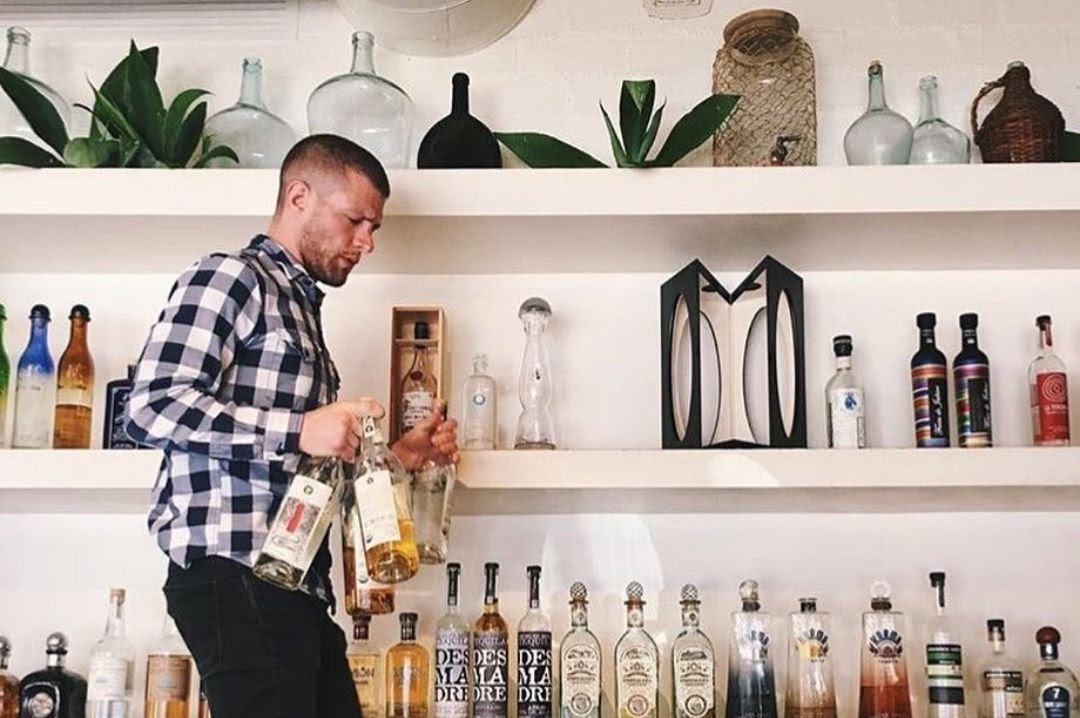 Jason Eisner, Source Instagram
His resume boasts of some top-notch awards alongside his twenty-year industry experience. In 2015, he was Eater's Bartender of the Year award winner. Post his time serving and mixing drinks behind the table, Jason has dabbled his hands in beer and started his on-site craft brewery Party Beer Company. He found success with it as well, with the brewery becoming the Los Angeles Football Club's Official Craft Beer.
Amanda Colom
The global cocktail creative at Alliance Brands Limited, based at The House of Machines, Amanda Colom hails from a Cuban family. As the bar director at Alliance Brands Limited, she is responsible for holding the fort when it comes to deciding the menu for the four bars that come under her, those being The House of Machines, Tokyo Crows, The House of Powder and Outrage of Modesty. Amanda's eye for brilliance has shaken up the menus at all four of these bars.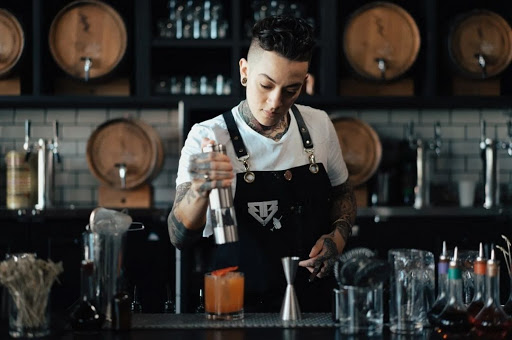 Amanda Colom's Bad Birdy, Source Website
Her tremendous work has seen her collaborate with some of the biggest beverage brands in the Spirits Industry including Jack Daniel's, Hennessy, Crown Royal, Cazadores, D'usse and many more. She has partnered with DRNXMYTH, a fresh and ready to mix craft cocktail that partners with select bartenders. Her collaborations with DRNXMYTH includes products like Bad Birdy's Rum Punch and Hibiscus Haze. She also has her own business website, Bad Birdy. Through Bad Birdy, Amanda creates captivating and intimate drinking experiences for all those who call on her. Partnering with brands like Jack Daniel's, Hennessey, Crown Royal and more, she has created bar menus and teams across the world.
Dustin Lancaster
An old soul from rural Oklahoma, Dustin Lancaster fell in love with the East side of Los Angeles a few years ago. Working at Cafe Stella and helping customers find the perfect glass of wine, Dustin earned a repute as a guy with a deep knowledge of wine. Today, he proudly owns Bar Covell, a wine den that offers a list of 150 wines by the glass. It was his love for the Eastside that propelled him to start his first endeavour in Los Feliz along with Matthew Kaner.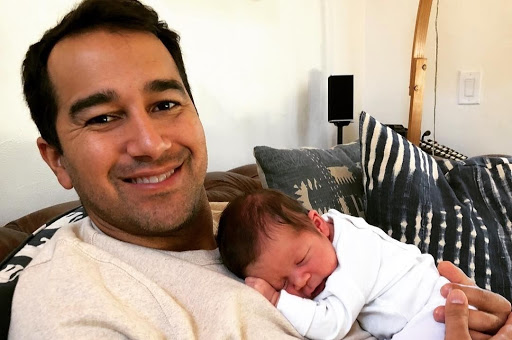 Dustin Lancaster, Source Instagram
A wine connoisseur himself, Dustin Lancaster through his time behind the table at both, Cafe Stella and now at Bar Covell has helped people identify their wine favorites. He has made a mark for himself as the guy who knows his way around the bar and will be ever so graceful to help you select yours.
Matthew Kaner
With Dustin Lancaster on our list, it is almost impossible to leave out his running buddy Matthew Kaner from it. Matthew grew up in Santa Barbara where wine is considered sacred. As he pursued his dream of music all the while thinking of earning enough to afford a nice bottle of wine, the strings were being pulled to bring a new rockstar to the world of wine. Wanting to test himself in the world of wine, Matthew took up a sales position at The Wine Cask and this changed the course of his life.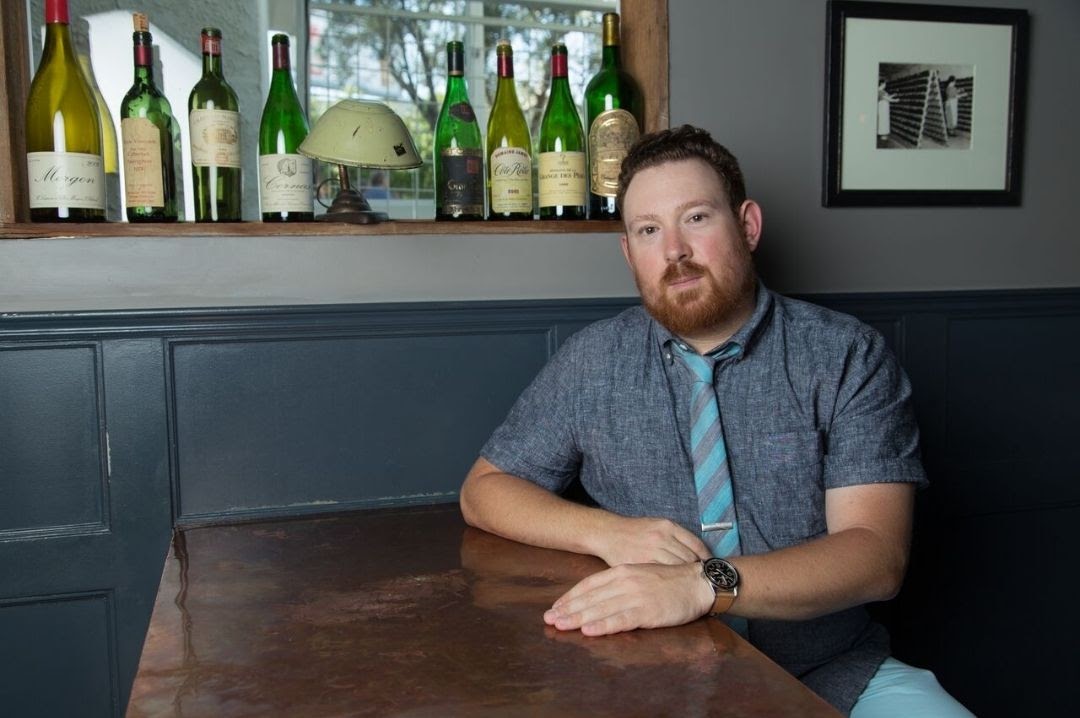 Sprudge, Source Website
Today, Matthew is a member of the 2019 40 under 40 Tastemaker list from Wine Enthusiast. Along with his role as the wine director and co-owner of Bar Covell, Matthew Kaner is the Wine Director and Co-owner of Solovin Wine Club and Co-founder of Augustine Wine Club. Matthew and Dustin have changed the game with their Los Feliz based wine bar, bringing top-shelf wines for all those that enter the doors of Bar Covell.
Yael Vengroff
A native of Houston, Yael Vengroff has pushed the envelope and cut her teeth in the East Village, New York. Her first gig was serving cocktails and from there, by sheer will, she got a barback position and started mixing drinks. Her journey brought her to Los Angeles after working with some of the industry's most respected leaders, including Alex Day, Audrey Saunders, and Giuseppe Gonzalez.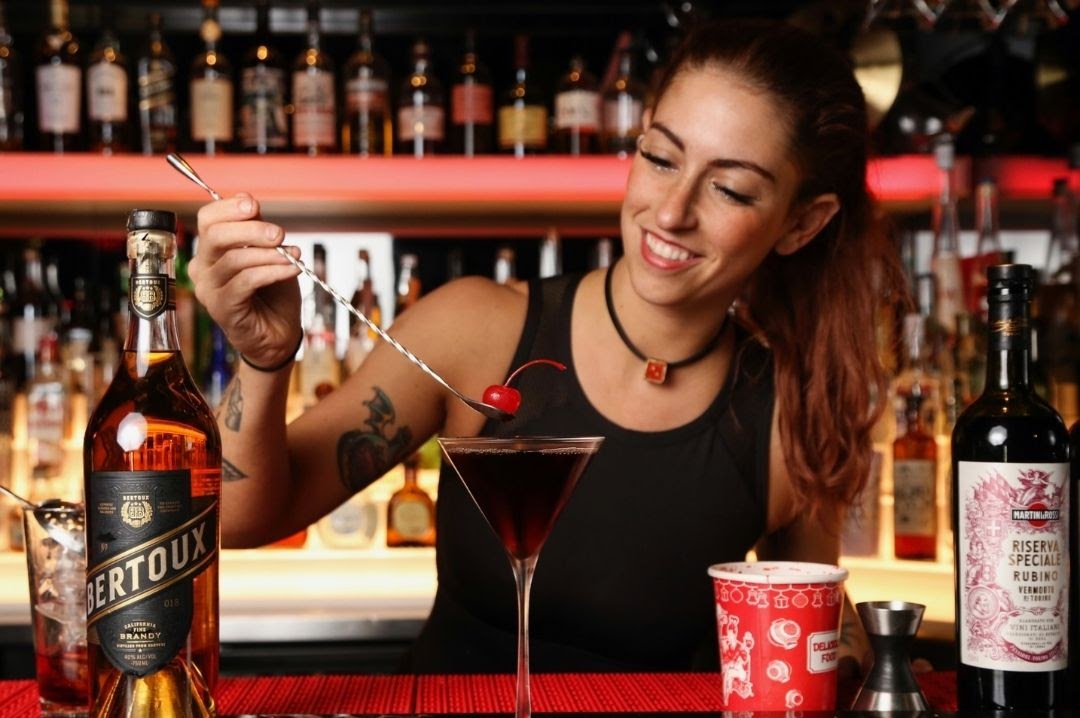 Food GPS, Source Website
During her run with The Spare Room, among the best bars in Los Angeles, Yael Vengroff has overseen the development of one of the best and most fun cocktail programs in the city. Her laurels don't just stop there, however. She was the first champion of Speed Rack, a round-robin competition dedicated to raising money for breast cancer research. In 2018, she became only the second woman to be named American Bartender of the Year at the Spirited Awards. The Spare Room was also named Time Out's Los Angeles Bar of the Year in 2016 and Yael had a big part to play in it.