15 minutes with Ryan Christiansen of Caledonia Spirits
Meet Ryan Christiansen, President & Head Distiller of Caledonia Spirits - creator of USA Spirits Ratings 2020's Spirit of the Year.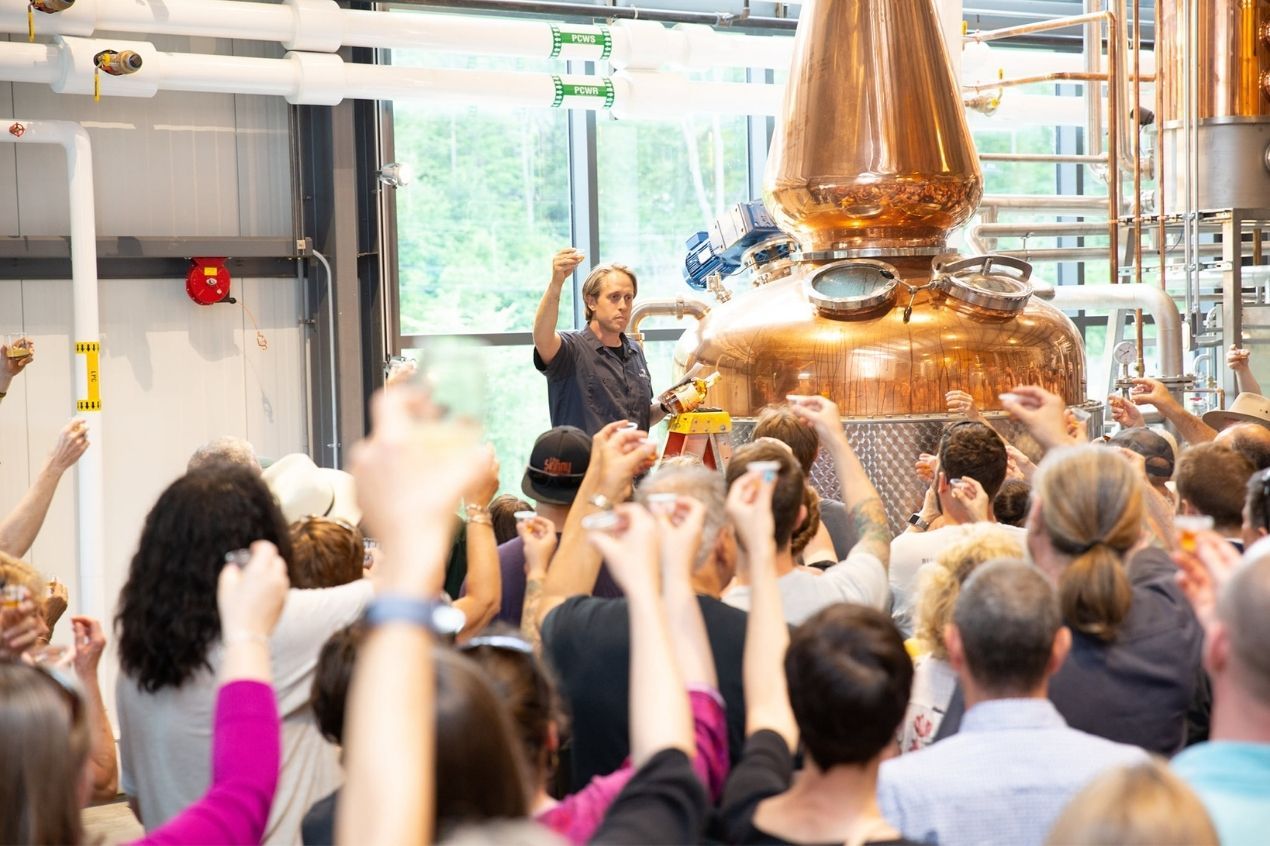 Grabbing the title of Spirit of the Year at the 2020 USA Spirits Ratings, Caledonia Spirits' Barr Hill Gin shone amongst a plethora of other gins from across the globe. We sat down with Ryan Christiansen, President & Head distiller of Caledonia spirits, as he dove into the world of Caledonia, and shared with us the story behind the winning bottle. With his experience in the industry, managing the brand, and also being a distiller, Christiansen also shared with us how Caledonia is keeping up with the current pandemic period.
1. Tell us a little bit about Caledonia Spirits.
Our craft distillery is inspired by the views from atop the Barr Hill Nature Preserve in the Northeast Kingdom (NEK) of Vermont. Caledonia Spirits was founded on a vision to support working landscapes and local agriculture by making Barr Hill craft spirits from regional raw materials. The distillery began as a partnership between a beekeeper, Todd Hardie, and a distiller (and now President and Owner of the distillery), me. We craft 3 spirits- Barr Hill Gin, barrel-aged Tom Cat Gin, and Barr Hill Vodka. In 2019 we moved into our new home, an efficient and sustainably built distillery in Montpelier, Vermont.
2. Tell us a little bit about the winning bottle.
Barr Hill Gin is our ode to the hardworking bees of the Northeast. Each batch is distilled in our custom-built botanical extraction still. The juniper-forward botanicals are brought to a perfect balance by the floral depth of the raw honey. The results are distinctive and unparalleled.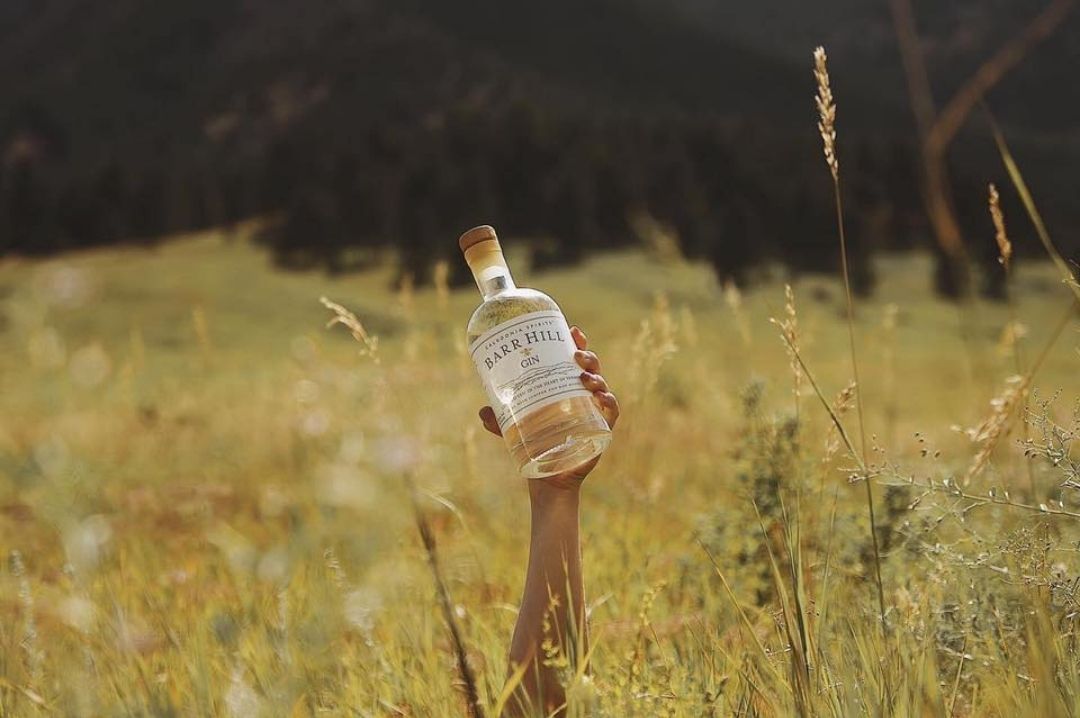 Barr Hill Gin, Source: Facebook
3. What inspired the flavors and the making?
We get so much of our flavor and inspiration from the land around us and the bees. Barr Hill founder, Todd Hardie, calls them the Angels of Agriculture as they are essential to making Barr Hill Gin so special. We always keep the honey raw to preserve the flavor and texture. By finishing Barr Hill Gin with raw honey we can add countless botanicals, balancing the juniper, and resulting in a really unique flavor profile.
4. Packaging is important. Could you tell us a little bit about what inspired the packaging of the winning bottle?
Our packaging is very much inspired by the land around us in Vermont. You'll notice the green and gold type representing the green mountains of Vermont and the color of honey. We, of course, have a bee as a nod to the honey finish and our roots in beekeeping. Finally, on the label, the line drawn landscaping is the view from Barr Hill, a real and beautiful place in the Northeast Kingdom of Vermont. Each bottle is topped with a wooden cap hand-dipped twice in beeswax.
5. Covid-19 has caused a lot of pause in sales for producers. During this time, what are some of the things you did to market your spirits? What worked and what did not?
Our best strategy has always been to share our spirits with people. We believe that trying it is the best marketing we can do. When it became unsafe to hold tastings, that came to a halt. Our team is resilient and creative and began thinking of ways to share Barr Hill safely. This took form in several ways.
We began serving cocktails and selling spirits at our home distillery curbside. Zoom cocktail classes and Instagram Lives became our new way of spending time with customers. We dove deeper into our online strategy and learned more about delivery services. Most importantly, in March we pivoted to making sanitizer, first for local healthcare workers and then to the public. While we much prefer to distill spirits, we were grateful to be able to help fill that need.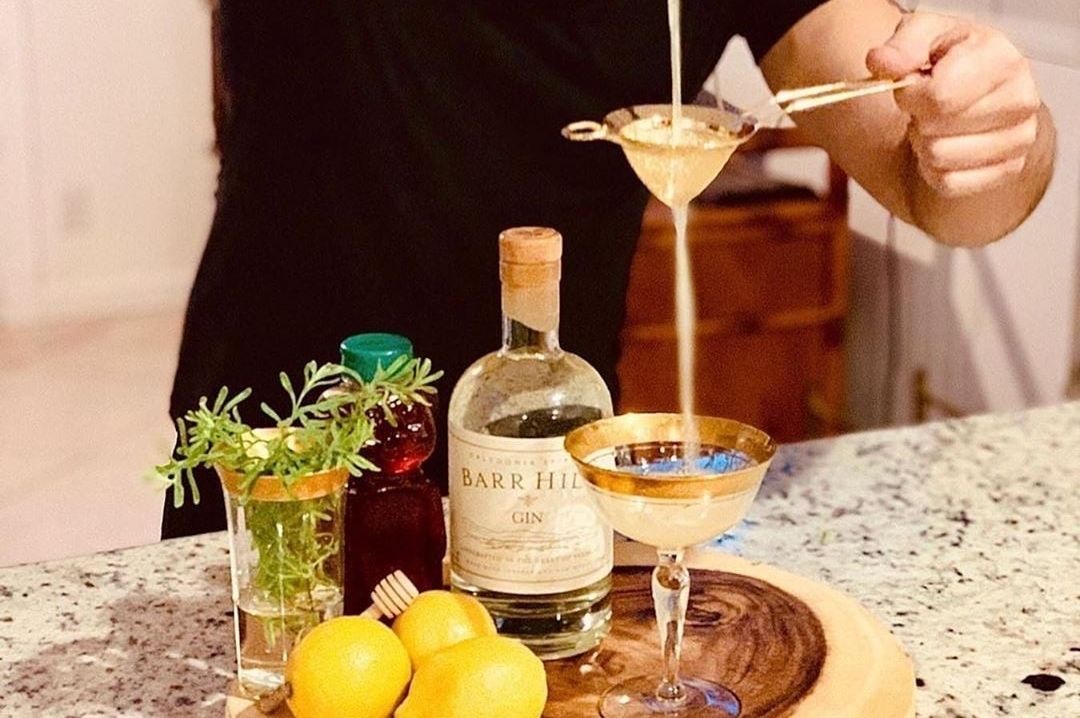 Gin & Tonic, Source Facebook
6. Are you selling online? Where can consumers find the winning Barr Hill Gin?
We are! We work with great partners throughout the country and can be found both in stores and via delivery. The best way to find it near you is by visiting https://caledoniaspirits.com/shop-online/.
7. How does it feel like winning the spirit of the year?
It is such an honor. During this particularly challenging year, this award feels like a testament to our clear dedication to making the best possible gin that we know-how. Sharing the news with our hard-working Gin Family was a highlight. That being said, we plan to continue to learn. Complacency is not a part of who we are, so despite receiving such incredible recognition, we will continue to strive to always be learning and improving.
8. Tell us a bit about your team that brings Caledonia spirits together.
Our team, which we refer to as our Gin Family, is a resilient, positive, and thoughtful group of people. This year has presented a lot of uncertainty, and it's comforting to know that one constant is our team showing up, working hard, thinking creatively, and keeping each other safe. We all meet once a week on Fridays and I think it's everyone's favorite meeting of the week. We tell jokes, share great news (like this!), talk through the ever-changing landscape, make cocktails, and meet new people whether that's a bartender, distributor, or local non-profit.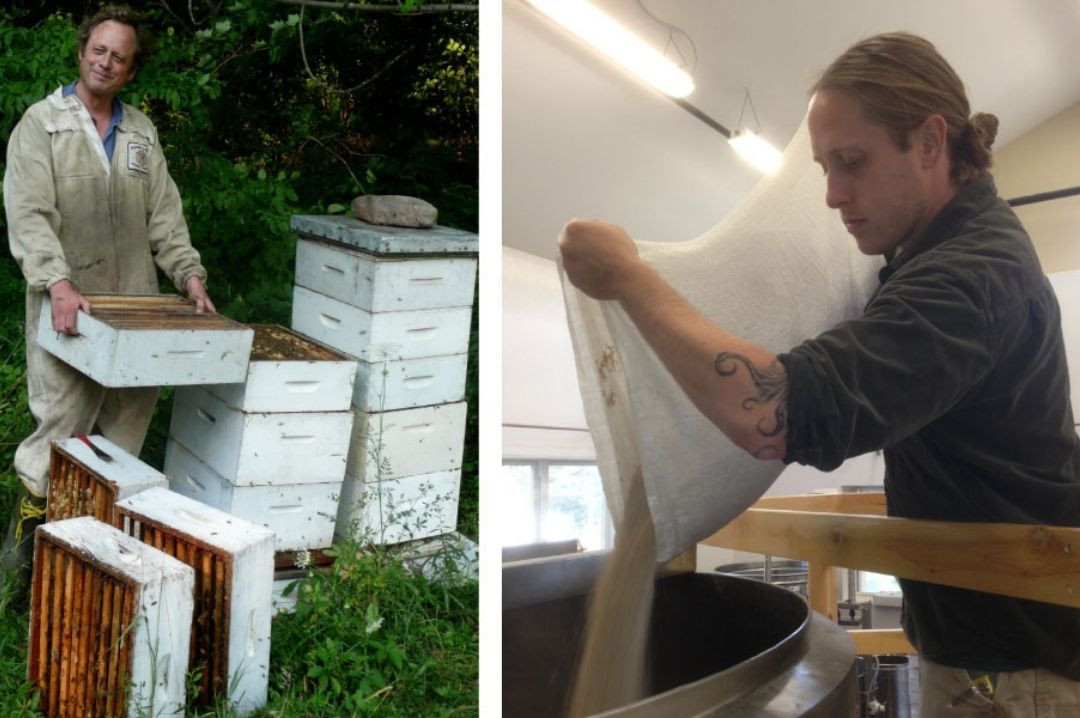 Todd tending the bees; Ryan preparing a mash, Source: Website
9. Lastly, tell us how to drink the gin. How do you enjoy drinking it the most?
I always recommend trying it simply straight or with a big ice cube. The fan-favorite cocktail to mix it in is a Bee's Knees. The honey finish just works really nicely with fresh lemon. Other favorites are a Negroni or a classic, simple Gin & Tonic.
Header Image Source: Facebook