Quincy Street's Bottled Prairie Sunshine
A speakeasy, a historic shop-front, and award-winning artisanal spirits from Quincy Street Distillery.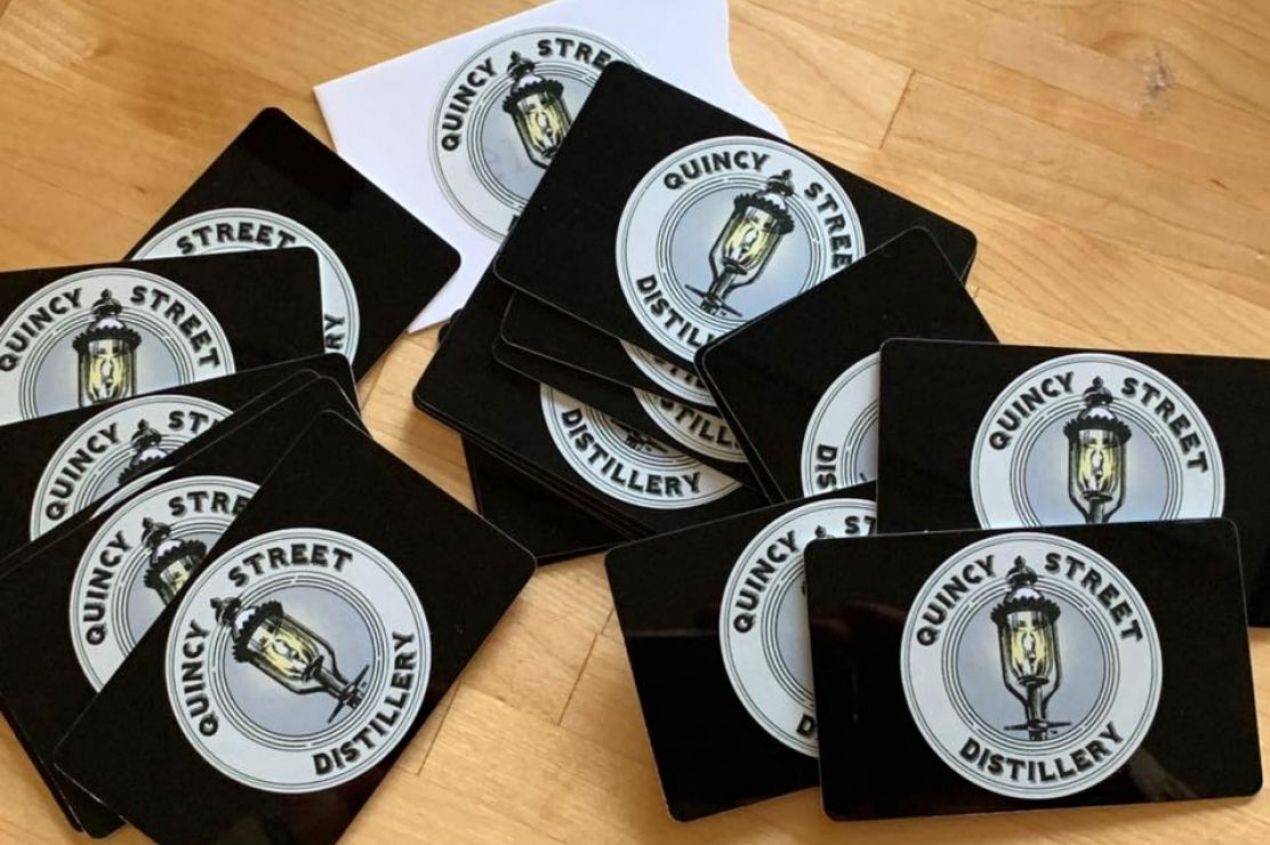 Quincy Street Distillery creates historically-inspired, handcrafted artisanal spirits with unique and distinctive expressions of taste. The distillery operates in a historic storefront in the very heart of beautiful Riverside, Illinois, one of the first planned suburban communities in the United States. Quincy Street Distillery honors this historic legacy with meticulously crafted small-batch spirits that balance the creative with the classic, as well as through our commitment to using the finest regional ingredients and collaborating with other local artisans.
Prairie Fairie™ is clear absinthe in the Swiss absinthe Blanche style, uniquely distilled from their Prairie Sunshine™ wildflower honey spirit with the "holy trinity" of green anise, Florence fennel, and grande wormwood. It is highly approachable absinthe suitable for drinking alone louched with ice water, or mixed in classic and modern cocktails.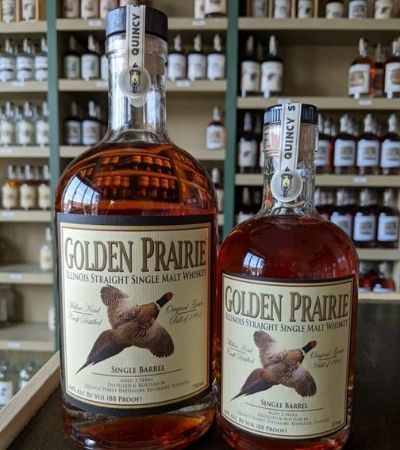 Bourbon Spring® is their young rested Illinois bourbon whiskey, a single-barrel "baby" bourbon. A boldly flavored whiskey, with a core of sweet corn flavor and layers of tannin, vanillin, and smoke from the barrel, it has a robust, long finish from barley and rye malts with hints of tobacco, spice, and mint flavors. Enjoyable straight for its unusual smokey finish, its forward flavors can punch through the mixers in a cocktail. Like bourbon made in the early 19th century, it is aged only a few months in very small barrels. Bourbon Spring is a historic site only a short walk away from the distillery in Riverside, Illinois, where the Cook County militia was formed in 1834. To celebrate, the citizen cooled a punch in a bourbon barrel in the spring, giving the spring its name.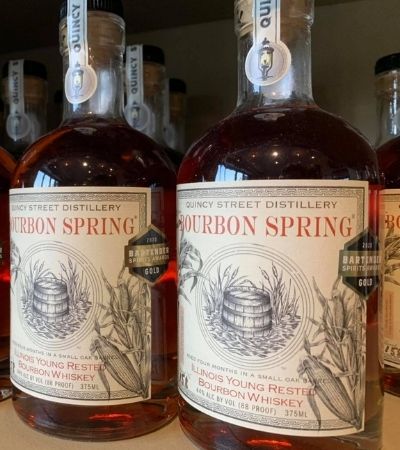 Quincy Street Distillery Hibiscus is their hibiscus flavored vodka, using only dried hibiscus flowers for extraction. Using their Quincy Street Distillery Vodka as its base, which has been 5-times distilled and 5-times charcoal filtered, it has a deep magenta color and rich hibiscus flavor ideally suitable for cocktails.
Quincy Street's Range of Spirits:
Prairie Fairie™ - 92 points, gold medal at 2020 Bartender Spirits Awards
Bourbon Spring® "baby" bourbon whiskey - 91 points, gold medal at 2020 Bartender Spirits Awards
Quincy Street Distillery Hibiscus flavored vodka - 82 points, silver medal at 2020 Bartender Spirits Awards
Absinthe Blanche
These award-winning spirits are available at Corked in Long Beach and The Wine House in Los Angeles.