Mallorca Distillery Tale: Spanish Beaches to American Bars
Putting Spain on the global map of spirits producers to look for, Mallorca Distillery made a name for itself at the 2021 Bartender Spirits Awards.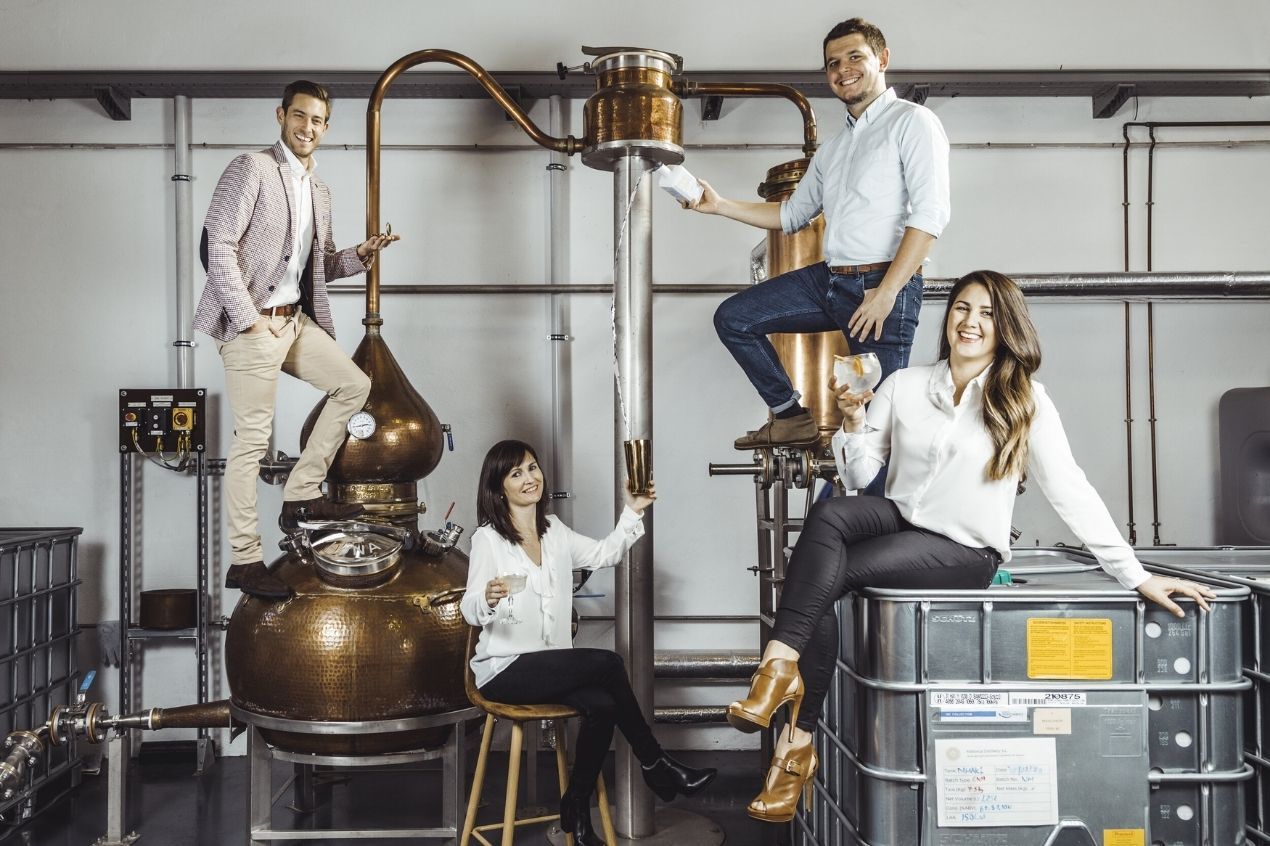 Spanish people know how to throw a party or two! From their creamy horchatas and cervezas to wines and rebujitos (sherry mixed with Sprite), Spain has been home to several noteworthy drinks that have made the land of salsa and bullfights a perennial drinking hotspot.
The European giant has always had a penchant for wine (it is among the largest wine-producing countries in the world) and beer (top brands like Mahou, Estrella Galicia and San Miguel were birthed in Spain) but now, Spanish distilleries are also making their mark around the world.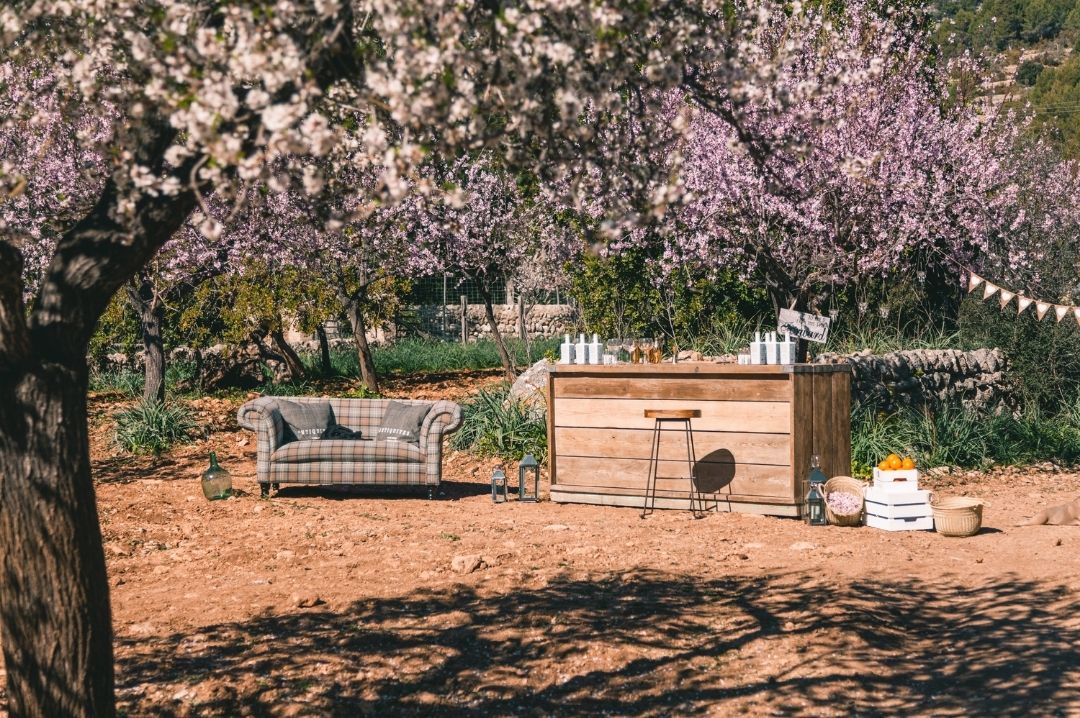 Mallorca Distillery, Source Website
Paving the way and carrying the mantle of Spanish spirits is Mallorca Distillery, a small craft distillery showcasing the endeavors of founders Amber and Byron through three quality spirits. Distilling spirits in the heart of Mallorca, in a bespoke 500-liter copper pot still, Mallorca Distillery's inspiration comes from the taste and beauty its island is home to. To showcase the inspiration Amber and Byron have ensured that there's an unparalleled focus on quality, with intricate care and attention given to every single detail.
These very qualities played a big role in Mallorca Distillery's big win at the 2021 Bartender Spirits Awards. Looking to identify the best spirits in the world, ones that will become standout additions to a bar's inventory, the Bartender Spirits Awards brings together bartenders, bar managers and buyers from the US on-premise industry to award and celebrate excellence in the US drinks industry. To judge the global entrants, Bartender Spirits Awards uses the parameters of quality, mixability, versatility, value and packaging.
From Mallorca Distillery, Palma Vodka, Palma Oak Aged Spice, and Palma Gin were among the winners at the competition. The three spirits, all offering something unique to the drinker, bring the island's heritage and flavors in a bottle.
Palma Vodka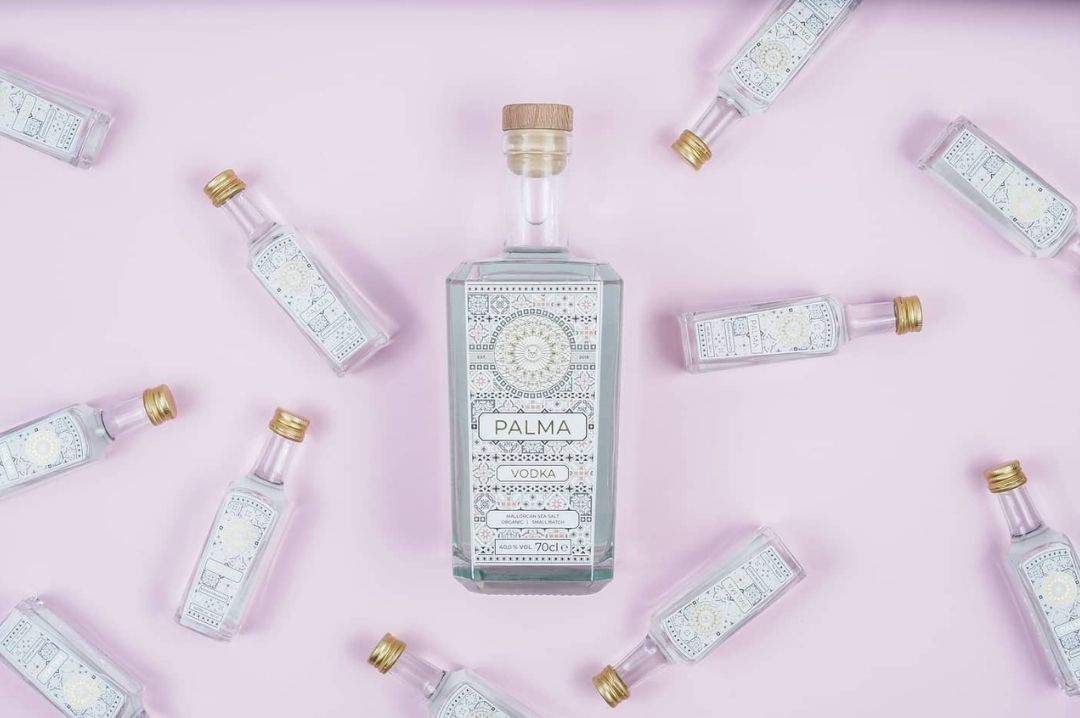 Palma Vodka the golden spirit, Source Facebook
The beaches of Mallorca are home to fine sea salt. Home to sea salt for centuries, Amber and Byron decided to feature this very unique ingredient in the Palma Vodka. The peerless quality of Flor de Sal blends perfectly with the botanicals and ingredients of Palma Vodka, which made it a gold medal winner on the back of a 93 point score. A premium, organic vodka, Palma Vodka's nose insinuates aromas of sea breeze, black pepper and menthol. Well-rounded and slightly sweet on the palate, Palma Vodka has a perfectly balanced, robust finish.
Between the nose and the finish, Palma Vodka has plenty of beautiful things to look forward to. The silky, warm mouthfeel of the vodka has hints of lemon peel, making Palma Vodka a distinctive and peppery spirit. Championing the ingredients of the island, Palma Vodka showcases the spirit of Mallorca in a unique manner. To enjoy Palma Vodka in a cocktail, opt for the Mallorcan Mule. To mix it up, here's what you need.
Ingredients:
50 ml Palma Vodka
15 ml lime juice
A small bottle of ginger beer
A few drops of Angostura Bitters
Lime wedge & sprig of mint
Method:
Fill a golden mule mug with ice, pour over the Vodka Palma and lime juice. Top with ginger beer. Garnish with an Angostura Bitter soaked lime wedge and a sprig of mint.
Palma Oak Aged Spiced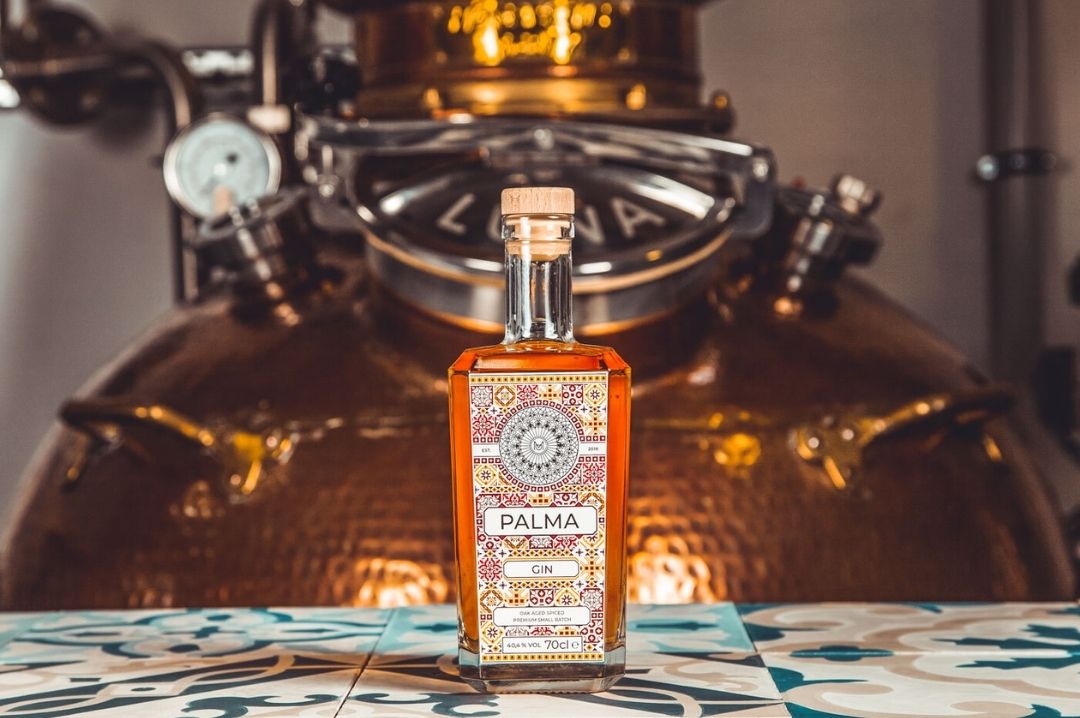 The Oak Aged Spiced gin, Source Website
A twist on the Palma Gin, Palma Oak Aged Spiced gin scored 92 points making it a gold medal winner at the 2021 Bartender Spirits Awards. The gin has a unique flavor profile, arising from the use of Organic Mallorcan red wine barrels. The barrels are also where the Palma Oak Aged Spiced gin acquires its aromatic profile. Fragrant spices like cinnamon, vanilla and cloves headline the nose, which gives way to a complex and full flavored gin.
On the palate, the aforementioned spices are exemplified even more and sit alongside citrus tones, which help the gin push the boundaries of tradition. Contemporary, rich and warming, the Palma Oak Aged Spiced also gives out hints of oak and wine, making it a very rare expression. The gin's fruitcake sweetness on the finish with vanilla notes intertwined to make it a great gin to use for a warm cocktail ideal for winter nights. The Hot Gin Punch heroes the Palma Oak Aged Spiced gin.
Ingredients:
50 ml Palma Oak Aged Spiced
Hot Cloudy Apple Juice
Slice of orange
Cinnamon stick
Method:
Fill a Mug with Palma Spiced Gin and add Hot Cloudy Apple Juice. Garnish with a cinnamon stick and a slice of orange.
Palma Gin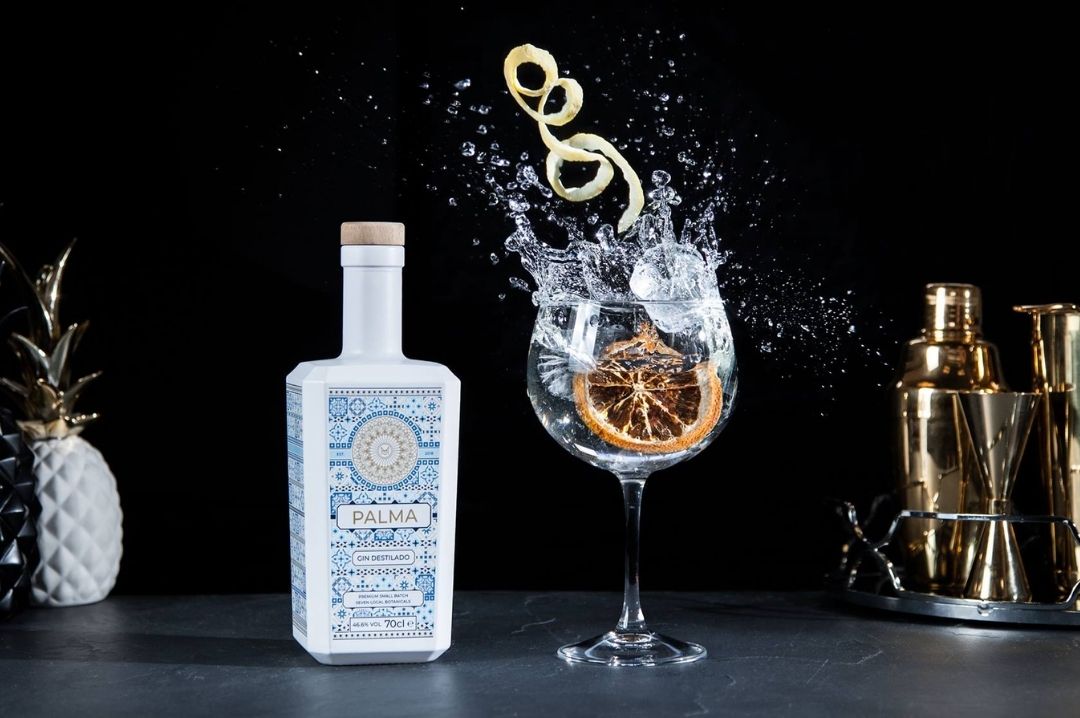 Mallorca Distillery's Palma Gin, Source Facebook
Completing the trifecta of winners from Mallorca Distillery at the 2021 Bartender Spirits Awards was Palma Gin, which was awarded a silver medal for its score of 85 points. Locally foraged wild flowers, fresh citrus fruit from rural Mallorcan orchards, and other organic botanicals make up the structure of the handcrafted Palma Gin.
On the nose, sticky orange, fresh pine and a lavender-like floral note make an appearance. The palate is bright, with notes of citrus, from woody to sweet, right at the front of the gin. The citrus flavor is complimented by honeyed floral touches, giving Palma Gin a complex and contemporary profile. The finish is prolonged and earthy with a delicate, refreshing spice undertone. The full and refreshing gin is a great excuse to put a spin on a classic negroni.
Ingredients:
25 ml Palma Gin
25 ml Campari
25 ml sweet vermouth
Method:
To mix the Palma Negroni, in a mixing glass, add all three ingredients and stir over very cold ice until blended. Strain into a rocks glass over a large ice cube and garnish with an orange twist or slice.
Tour the Mallorca Distillery
Mallorca Distillery is also home to a set of amazing distillery tours where the knowledgeable team provides tons of amazing stories and share the art of making award-winning, top-quality spirits. The distillery's tour begins with guests being greeted with a Gin Palma & Tonic. The tour begins with a brief history of gin and what has made it a popular spirit today. Post the history lesson, guests are taken on a tour of the facility where they are taken through the distillation process and given information about their handcrafted copper still.
Post the distillery tour, Mallorca Distillery has a tasting session lined up for all ticket holders. Apart from the distillery tour, Mallorca Distillery also has a Make Your Own Gin class in store for individuals and couples.
During the masterclass, you work with a gin smith for nearly 3 hours, learning about the botanicals, the process of making Palma Gin and more. For making your own gin, you get to pick your botanicals, blend them and make your unique Mallorcan gin. At the end of the tour, you also get to go home with your bottled gin as well as a bottle of Palma Gin.
Header Image- Mallorca Distillery's team, Source Website
South San Francisco Conference Center, 255 South Airport Boulevard, South San Francisco, CA 94080, United States
Register Now
South San Francisco Conference Center, 255 South Airport Boulevard, South San Francisco, CA 94080, United States
Register Now