How will you Spend Your End of Days?
Humble roots. Locally sourced. Kindly crafted.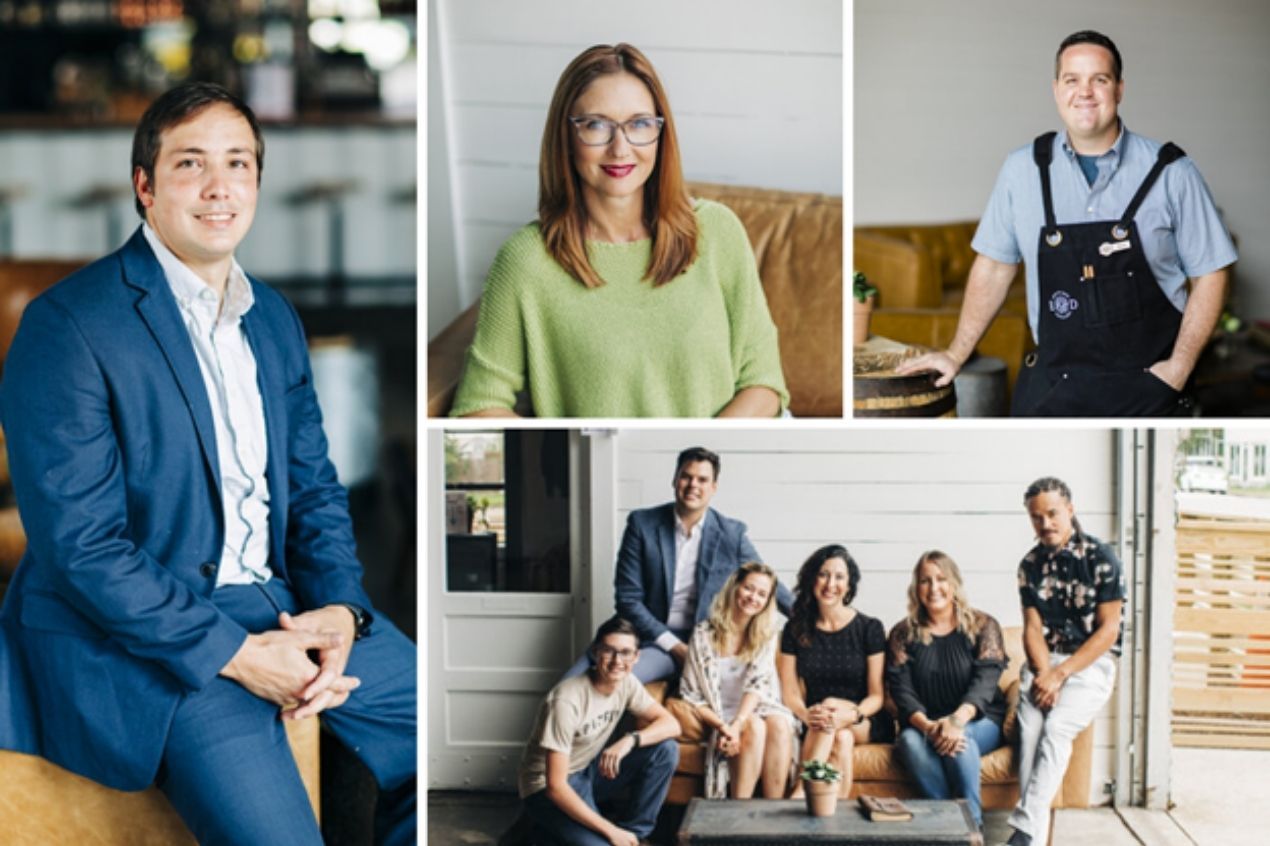 "There's more to us than what's in the glass. Our small batch spirits are infused with craftsmanship, integrity and tenacity. Every sip is a reminder to seize the moment and love the now. The best stories about life conclude with, "At the end of the day…" and we're proud to say "we've created something that matters," say the makers of End of Days Spirits.
Hard work and hustle combine to produce the high quality of spirits from the End of Days Distillery. These spirits stood out for their quality and won recognition at the 2020 USA Spirits Ratings. End of Days Distillery was born from a legacy of hard work and hustle, where creating something with your own two hands meant a day well lived.
The spirits at End of Days Distillery are handcrafted and honor the distillery's agricultural roots and timeless values. The passion has always been there for the artisans but it is about constantly evolving it with their unwavering integrity and the best quality ingredients while creating their small-batch spirits.
Port of Entry Vodka: The gold standard (it won a gold medal) of End of Days Distillery is their Port of Entry Vodka, a colossal 94 point scoring winner at the competition. Distilled in Wilmington, NC the Port of Entry Vodka is made on the back of a crisp, detailed process. Completely corn-based, distilled seven times over, the vodka is clean and smooth and makes for a great spirit.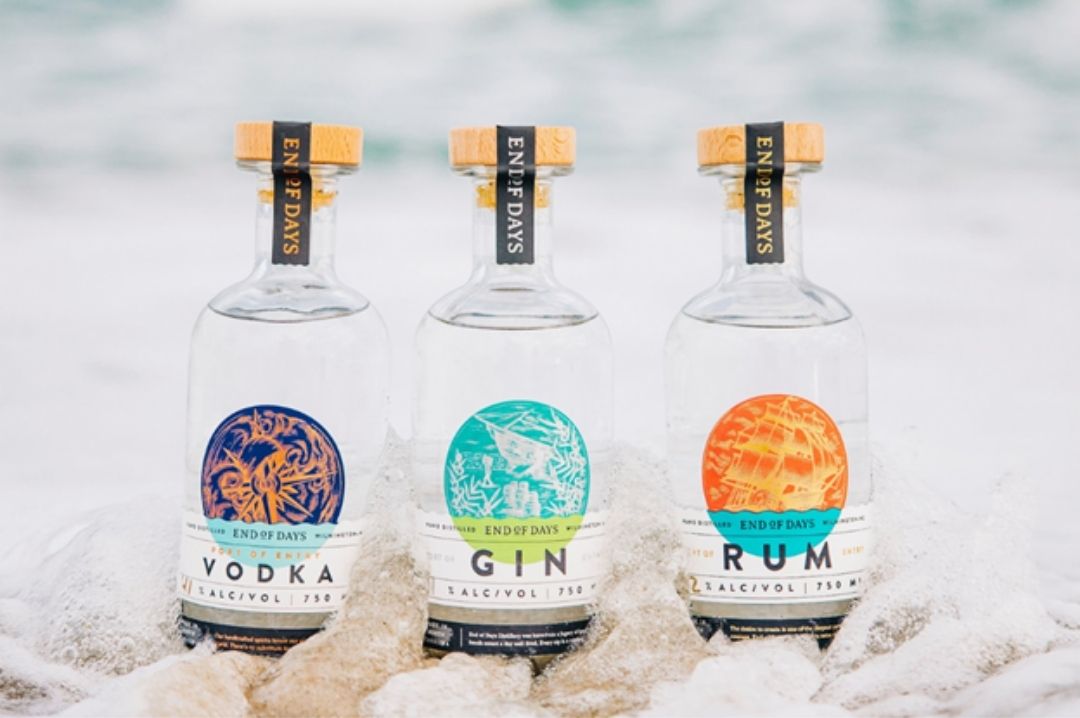 End of Days Distillery, Source Facebook
Port of Entry Gin: The first of the two high scoring silver medals, the Port of Entry Gin is an exquisitely balanced gin full of juniper infusion and other botanicals. It is a spirit the folks at End of Days Distillery have spent hours perfecting, and in a way stands as a testament to what brought them on this journey of making spirits. A great gin to have neat, or as a part of the classic Martinis, or a gin and tonic. The 89 points it scored will stand instead to show its quality.
Port of Entry Rum: Raw cane sugar and molasses and a hundred percent of them is what makes this award-winning rum. This white rum is specially proportioned and has a smooth, delicate and buttery feel at the mouth. Whether had as is or mixed with something, the Port of Entry Rum is a complex drink.
The distillery has also brought out a signature range of barrel rested castaway series which includes a gin and rum. The gin has notes of cardamom, rose hips, lemongrass, citrus and oak all blended perfectly with juniper. The rum, on the other hand, is one with unique notes.
The distillery has always stood for bringing local flavors to the world stage while being in constant touch with their humble roots. The people at End of Days Distillery believe in bringing people together with their spirits, helping people understand that nothing perhaps matters more than seizing the moment and living it fully. At the end of the day, it will be all about what you did and not what you could have done. As you sip these fine spirits, there should be a smile on your face as you stand proud of what you have achieved.
To find End of Days Distillery, you can follow them on Facebook and Instagram. Find their spirits on Spirit Hub, or check them out along with their accessories on their online shop.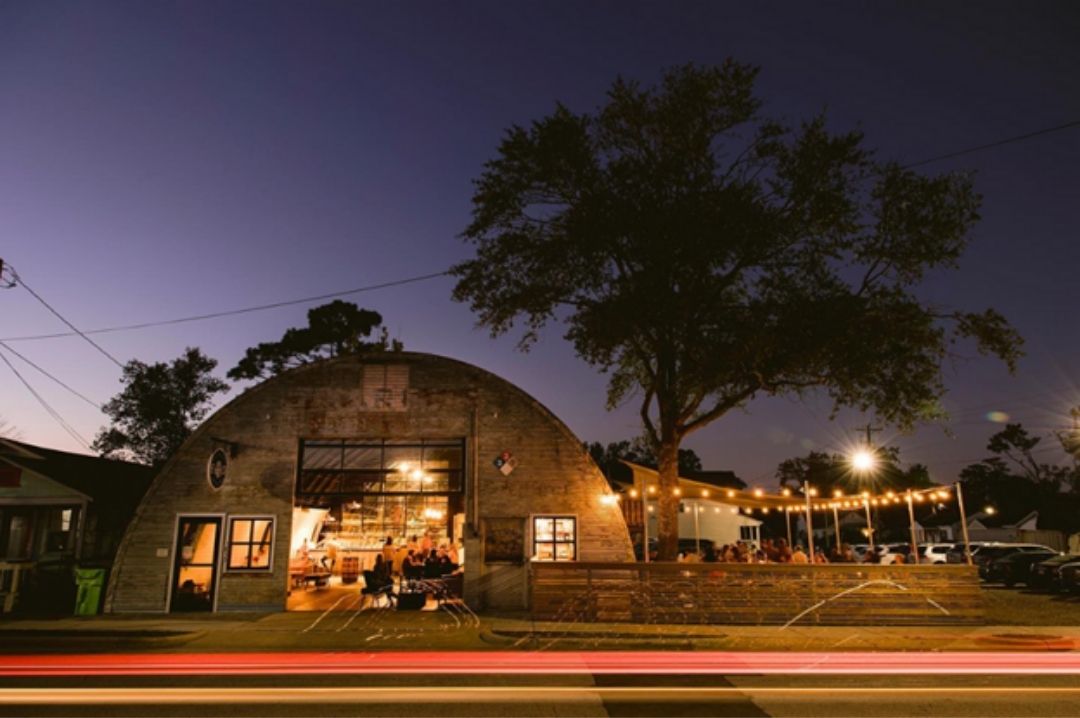 End of Days Distillery, Source Facebook
The lounge serves cocktails, beers, wines and togo cocktails and a delectable collection of food. The timing for the lounge is decided by appointment on Mondays and Tuesdays, while Wednesday to Saturday they are open 11 am to 9 pm. They host events too with food trucks and live music.
Header Image: End of Days Distillery, Source Website