Hera The Dog Vodka- For the Love of Animals
Hera the Dog Vodka is a brand on a mission to help animals in need with their award-winning vodka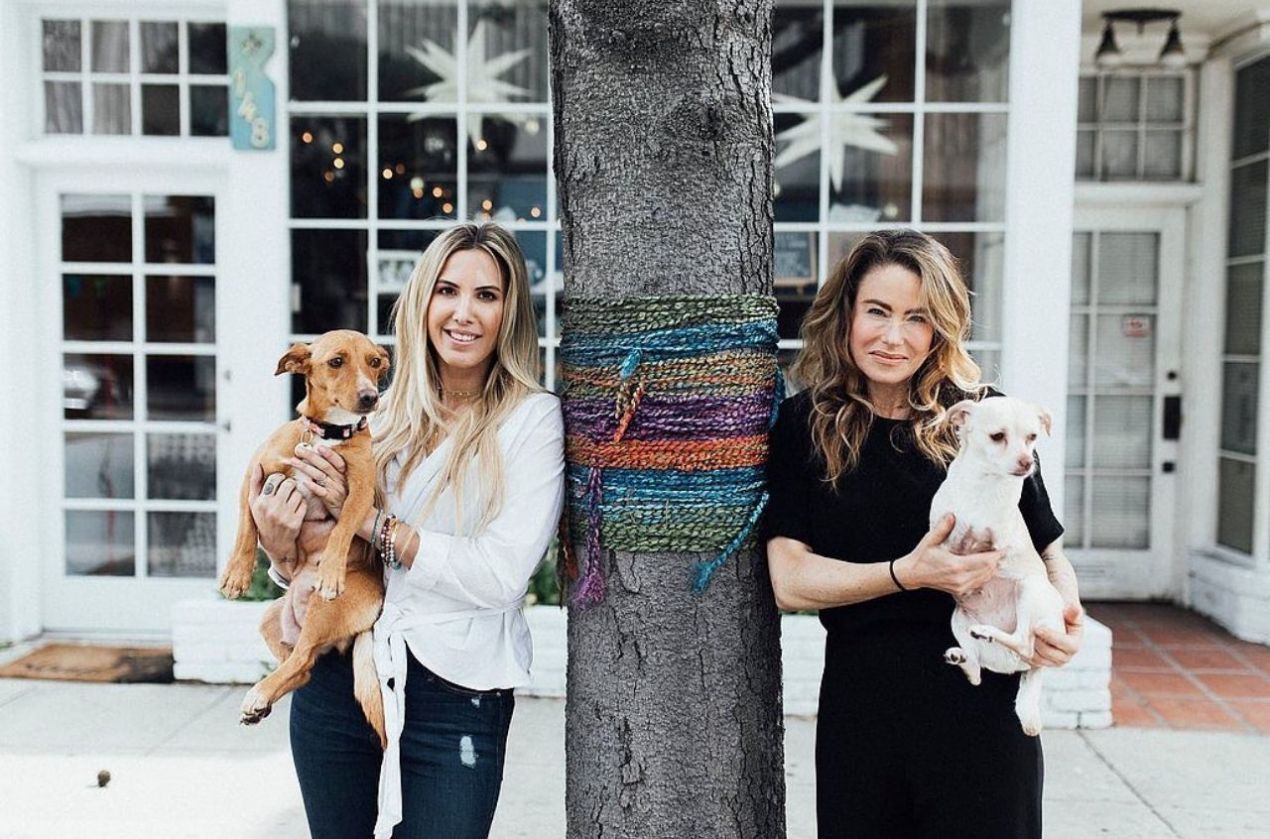 Hera The Dog Vodka is an organic, premium vodka on a mission to raise funds for animals in need, and just 16 months since its launch, this vodka is proving to be the winning "underdog'. The brand surprised leading bartenders at the 2020 Bartenders Spirits Awards that was held in San Francisco where it scored a gold medal with 94 points.
Created by two animal rescuers, Julia Pennington and Allison Lange, who after 18 years of running animal rescues became determined to create a more sustainable income source not only for their rescue but for other grassroots organizations they admire. For many, vodka might seem like an odd choice, except that Julia's nephew and niece-in-law own and operate a successful distillery in Nashville called Pennington Distilling Co. So when her brother, Jon, suggested that spirits could be the answer it made complete sense. "Enjoying vodka and saving animal's lives? Uh yes!" stated Julia.
"The alcohol industry is a booming industry, so why not grab a piece of that pie for the animals? And for the consumers who are wanting an alcoholic beverage, why not make it one that is giving back to the community?" added Allison. After 2 years of research and development, the first batch of Hera The Dog Vodka, along with its non-profit arm Animal Spirits Foundation, was launched in Los Angeles in December of 2018.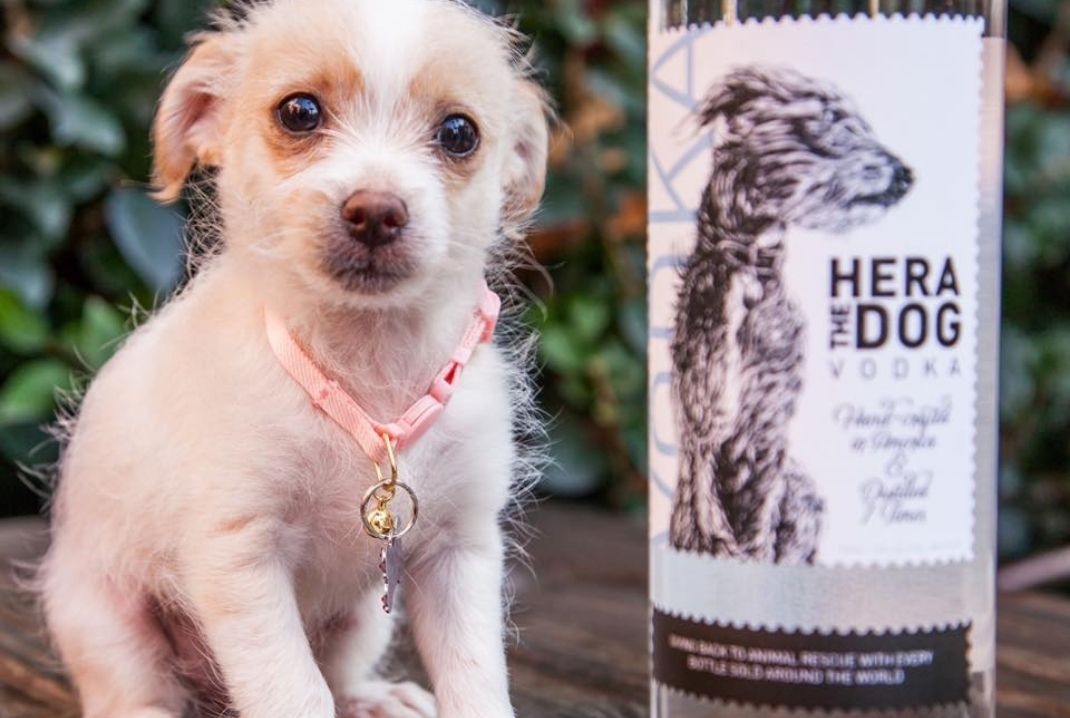 With the goal of donating 50% of all profits to animal rescue programs local to point of sale, Julia and Allison committed to running all the day to day operations themselves, and without salary, for the first few years. "Being completely new to the alcohol industry, it was a bit daunting. In fact, we would be lying if we did not admit that some people tied to bigger brands tried to talk us out of creating Hera, but this journey has been pure joy and such a blast", stated Julia. In just the first year, Hera was welcomed into 45 on-premise and 9 off-premise locations and raised just over $22,000 for local rescue programs.
The care put into the making of every batch is certainly helping Hera make this impact. Crafted from 100% non-GMO, organic wheat, distilled 7 times and then slow-drip filtered using gravity, Hera is of the highest quality, super smooth and easy to enjoy in a mixed cocktail or neat. "We set out on a social impact mission, but are so grateful that we took a lot of time before launching to also make certain we were creating an incredible vodka", said Allison.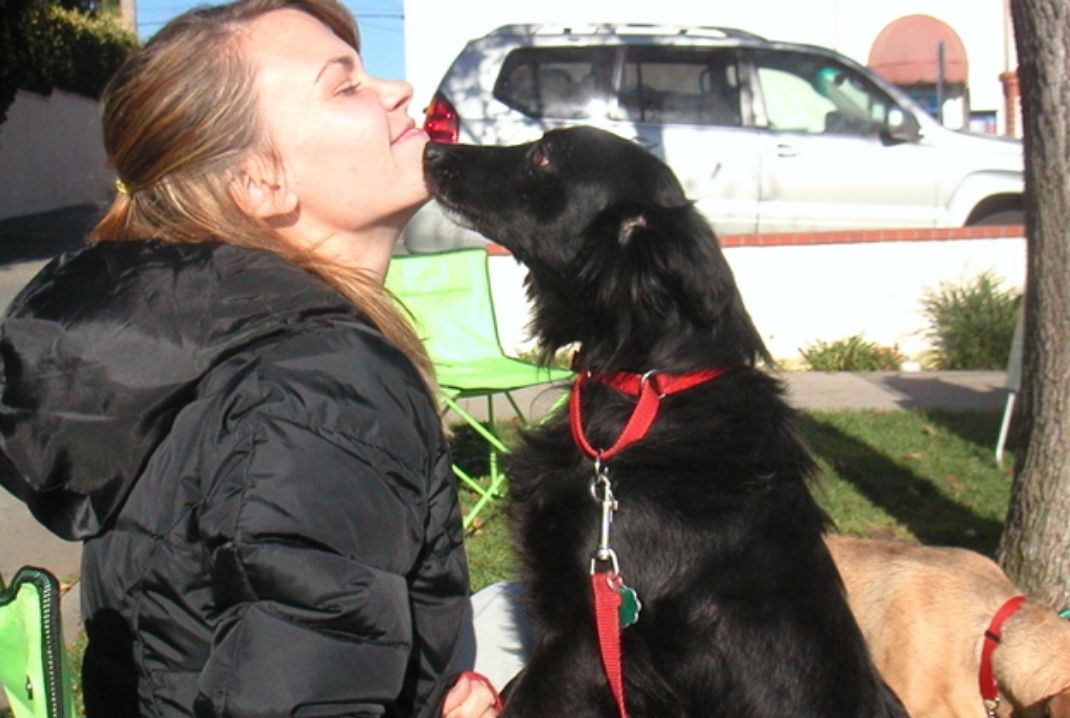 Like everybody else, once COVID hit, Julia and Allison have worked to navigate the closures to keep Hera going, but they have also intensified their focus on helping others. Their first step was creating a Pet Food Assistance Program that helps provide food for pet guardians in the industry who have lost their jobs. If you or a pet guardian you know in the Los Angeles area is in need of pet food, they say to please reach out to them either on the website or through Instagram.
Hera The Dog Vodka scored 94 points at the 2020 Bartenders Spirits Awards where top bartenders of the USA judge spirits from all over the world. Winning a gold medal at one of the most prestigious spirits competitions in the USA validates the product for its value, quality and mixability.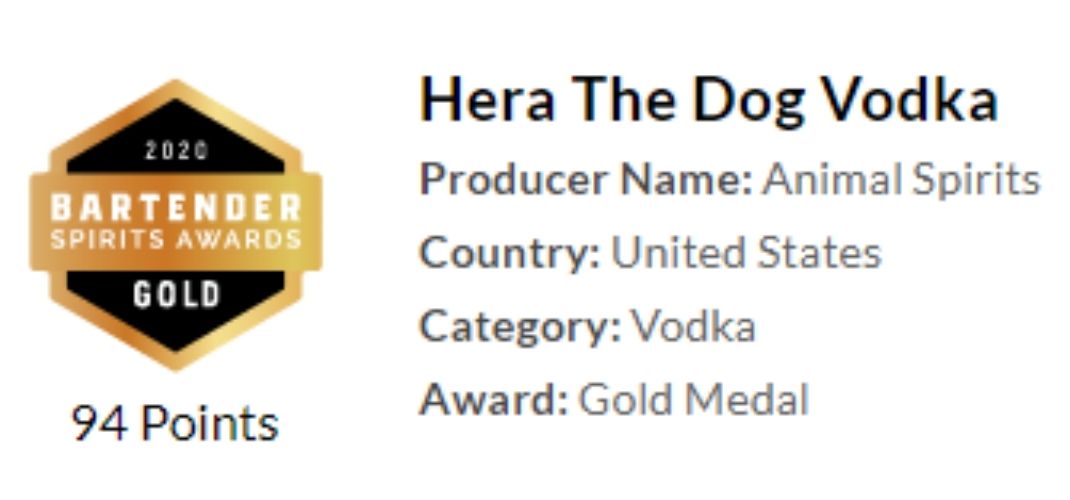 Where you can find them in Los Angeles:
John & Pete's Fine Wines and Spirits, Flask Fine Wines, Bar Keeper, K & L Wines Hollywood, Wally's - Santa Monica, Erewhon - Pasadena, Terroni on Beverly, Edendale, Crossroads Kitchen, Mama Shelter, Rocco's WeHo, Jones Hollywood, Sage Vegan Bistro, The Auld Fella, Larsen's (Encino & Valencia), Kings Row Gastropub, The Fat Dog NoHo, Lost Property, Nic's On Beverly, Marino Ristorante, Ashland Hill, Wood & Water, Fresh on Sunset..
Where you can find them online:
ShopSk.com, Drizly.com, Wineandliquordepot.com, FlaskFineWines.com, Johnandpetes.com.