Grain to Bottle Handcrafted NY Spirits
Hand-crafted spirits inspired by the literature of James Fenimore Cooper, an ode to Cooperstown's reputation of honoring excellence.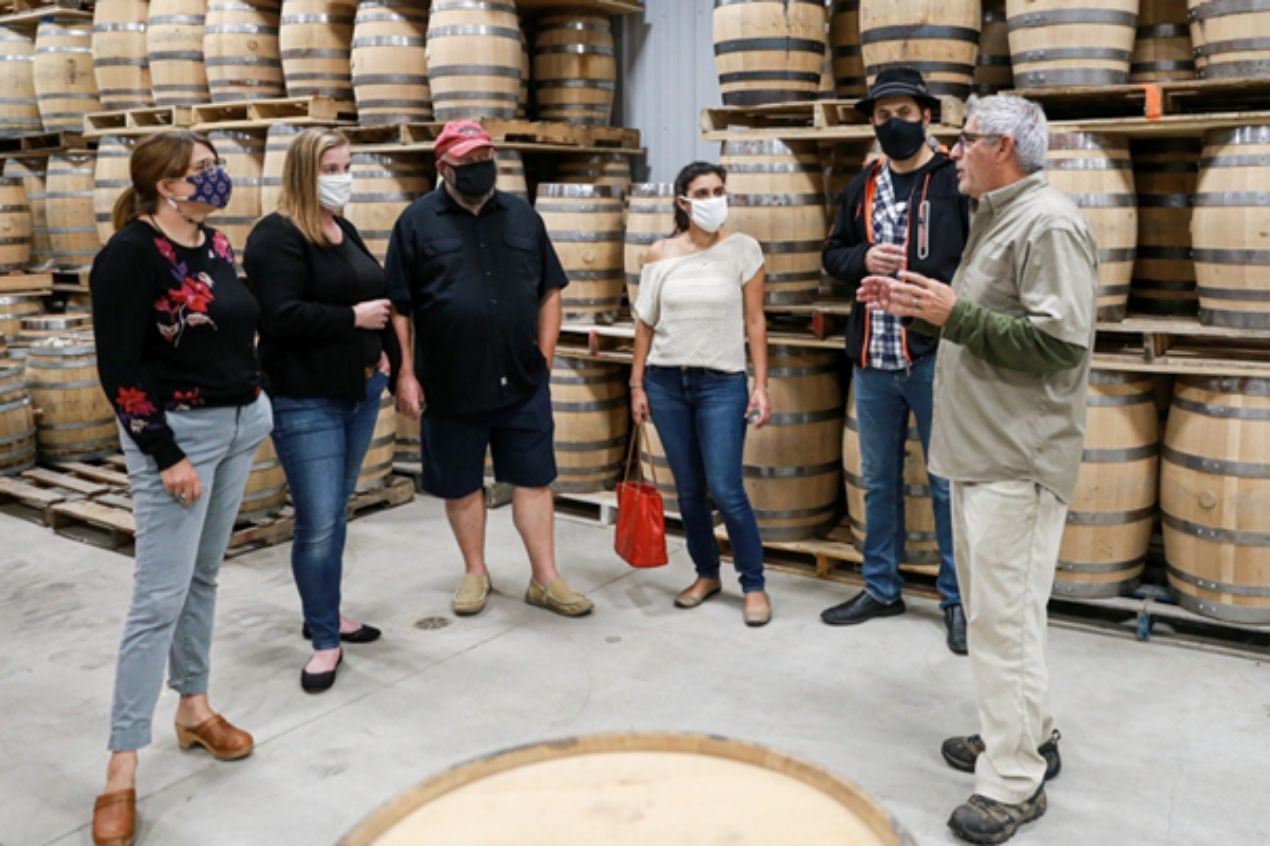 Picture the charming beauty of Otsego County, the clear waters of Lake 'Glimmerglass' and the iconic National Baseball Hall of Fame and Museum filled with fans from all over the world. Among all of these inviting places stands the Cooperstown Distillery, home to some of the nation's finest spirits. A farm distillery and a member of the Cooperstown Distillery Beverage Trail, Cooperstown Distillery is the only artisanal spirits producer in this beautiful county.
The chief of the mission of producing finely crafted spirits is Eugene Marra, a longtime restaurateur and lover of fine, distilled spirits. It was his love for finely made spirits that fueled his passion to start a venture of his own and resulted in Cooperstown Distillery being born. A thorough New Yorker, he wanted New York to be the focal point of his spirits and with the help of all New York grain, the distillery is doing just that. While the mission was to get the taste of New York in their spirits, the aim was to stand up to the historic relevance of the Cooperstown name.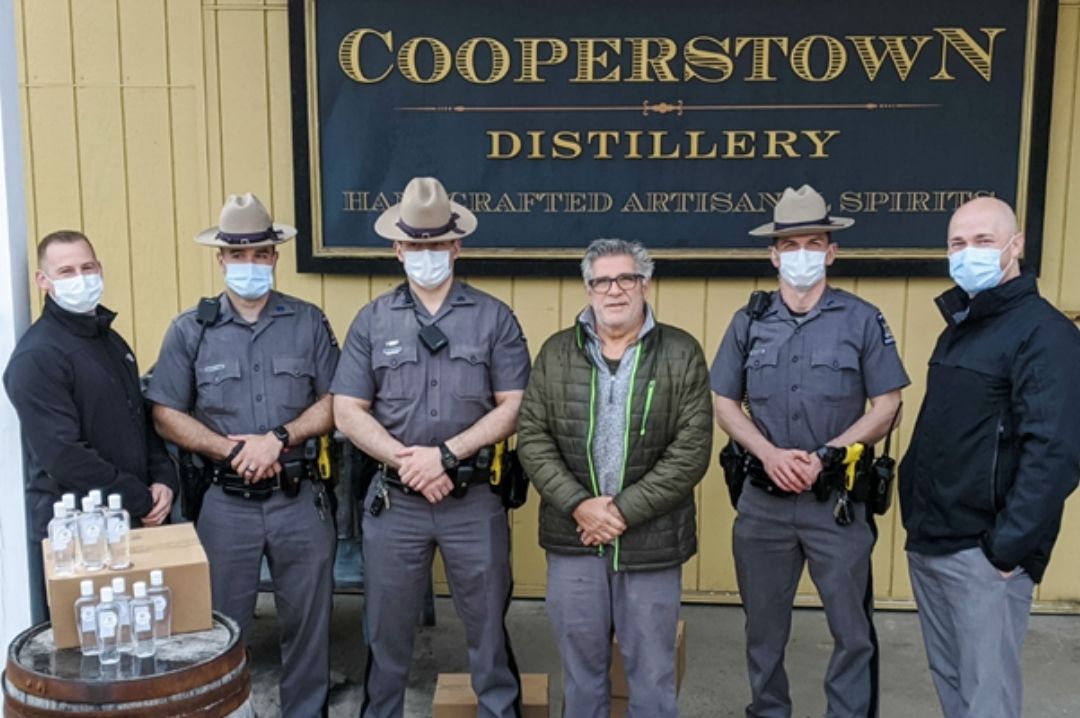 Cooperstown Distillery, Source Facebook
Today, almost seven years since Cooperstown began distilling, the spirits meet the highest of standards and honour the tradition of serving excellence through all their products. A testament to this was their exemplary showing at the 2020 USA Spirits Ratings, as two of their spirits charmed the judges to win gold medals at the competition.
Cooperstown Ransom Rye Whiskey: An incredibly complex whiskey, the Cooperstown Rye Whiskey stands shoulder to shoulder with some of the best whiskies in the category. It is aged in American oak barrels and finished in Cabernet Sauvignon barrels with the process taking two to three years. 100% locally grown and handcrafted, this whiskey is bottled at cask strength and is among the finest rye whiskeys you will ever lay your hands on.
Cane High Spiced Rum: Exotic chai-style spices and Cooperstown's two-year amber aged rum combine to make this distinctive spiced rum. An uncommon spirit with an intriguing mix of flavours and a great character, this rum will steer you away from the mainstream rums you have come to know over the years.
Both of these spirits are a part of different collections from Cooperstown Distillery that is an ode to its rich history. The other spirits that make up the distillery's lineup are.
The Distinguished Whiskey Collection:
A. Cooperstown Straight Select Bourbon Whiskey
B. Cooperstown Select American Blended Whiskey
The Baseball Lineup:
A. Abner Doubleday's Bourbon
B. Abner Doubleday's Double Play Vodka
C. Abner Doubleday's American Whiskey
D. Spitball Cinnamon Whiskey
E. Beanball Whiskey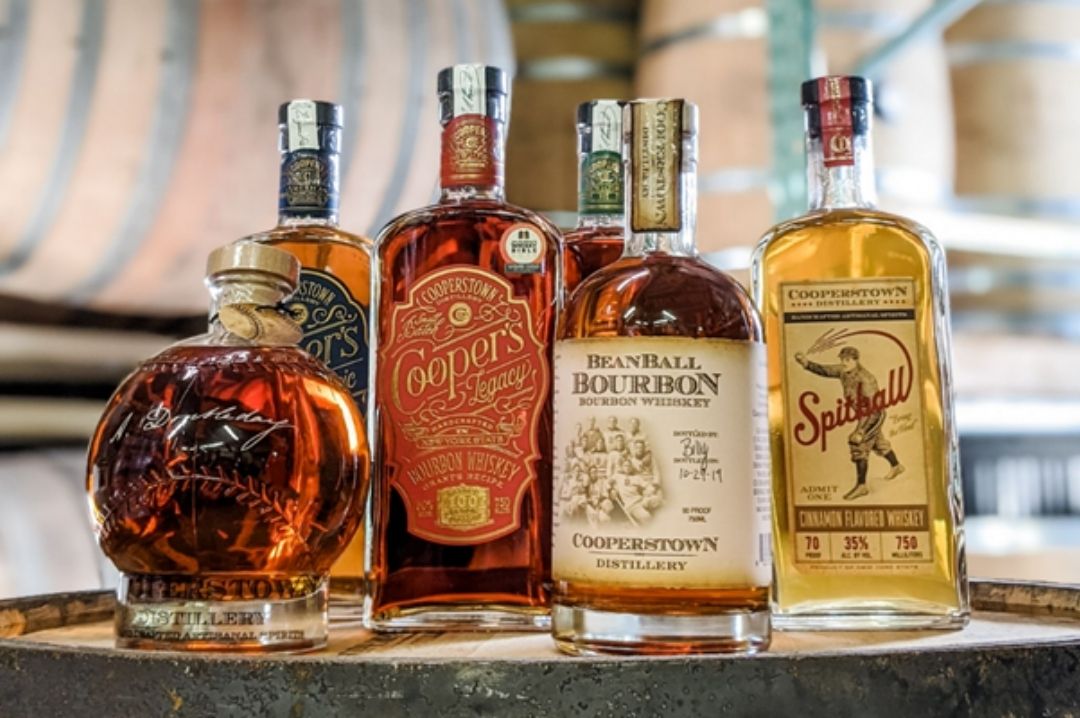 Cooperstown Distillery, Source Facebook
The Baseball Lineup also has the Triple Pack and the Mini Triple Pack, unique triple packs that come in handy gift boxes.
Premium Cooperstown Collection:
A. Glimmerglass Vodka
B. Fenimore Gin
C. Lafite French Traders Gin'
D. Sam Smith's Boatyard Rum
All of these spirits can be a part of flavorful cocktails, some that you can create on your own. Make some delectable cocktails at home or for your next party with Cooperstown Distillery Recipes. From a revolutionary spiked eggnog cocktail to a Sam Smith's hot buttered rum you will find many options.
LA residents may buy Cooperstown Distillery's spirits collection online on Mash and Grape. Cooperstown Distillery Shop delivers their spirits, signature decanters and merchandise. Get an up close and personal "back of the house" tour when you visit Cooperstown Distillery with a barrel tasting, a discussion on how their spirits are made using New York grains and small town ingenuity. Take home a shot glass and an unforgettable experience.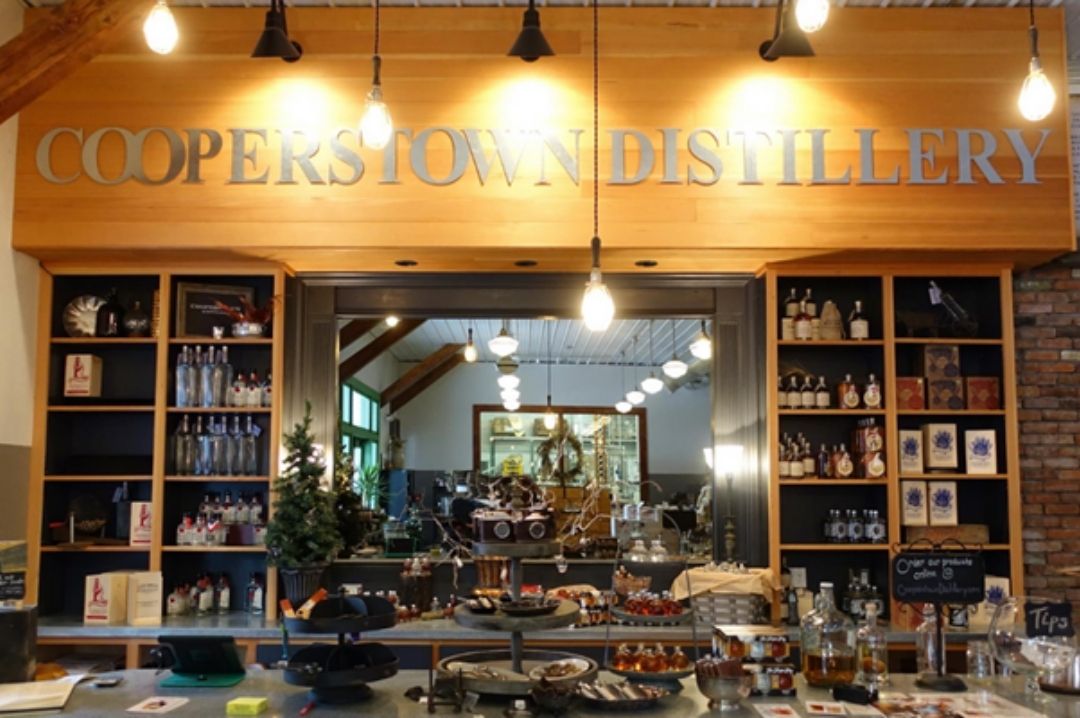 Cooperstown Distillery, Source Facebook
Talking about a great experience, Cooperstown Distillery offers a range of choices to visitors. They have a tasting room and lounge that features a list of craft cocktails, and a delectable food menu. They have two venues, the Cooperstown Distillery Beverage Exchange and the Saratoga location, both of which convert into upscale cocktail lounges during the evenings.
The distillery also offers a great tour which involves conversations with the distillers, barrel tastings and a great perspective on how the distillery has risen to the history that surrounds its production site. Come for the National Baseball Hall of Fame and Museum, enjoy a great time at the 'Glimmerglass Lake' and finish it off with a Cooperstown Distillery Tour (timings 1 pm-3 pm) and a cocktail filled night at their tasting room. Better days than this don't come by.
Header Image Credit: Cooperstown Distillery, Source Facebook