Bluelight Gin - from the World's Most Tropical Distillery
It cannot get any more Caribbean than a gin created on the shores of a white sandy beach and stored in a floating lighthouse!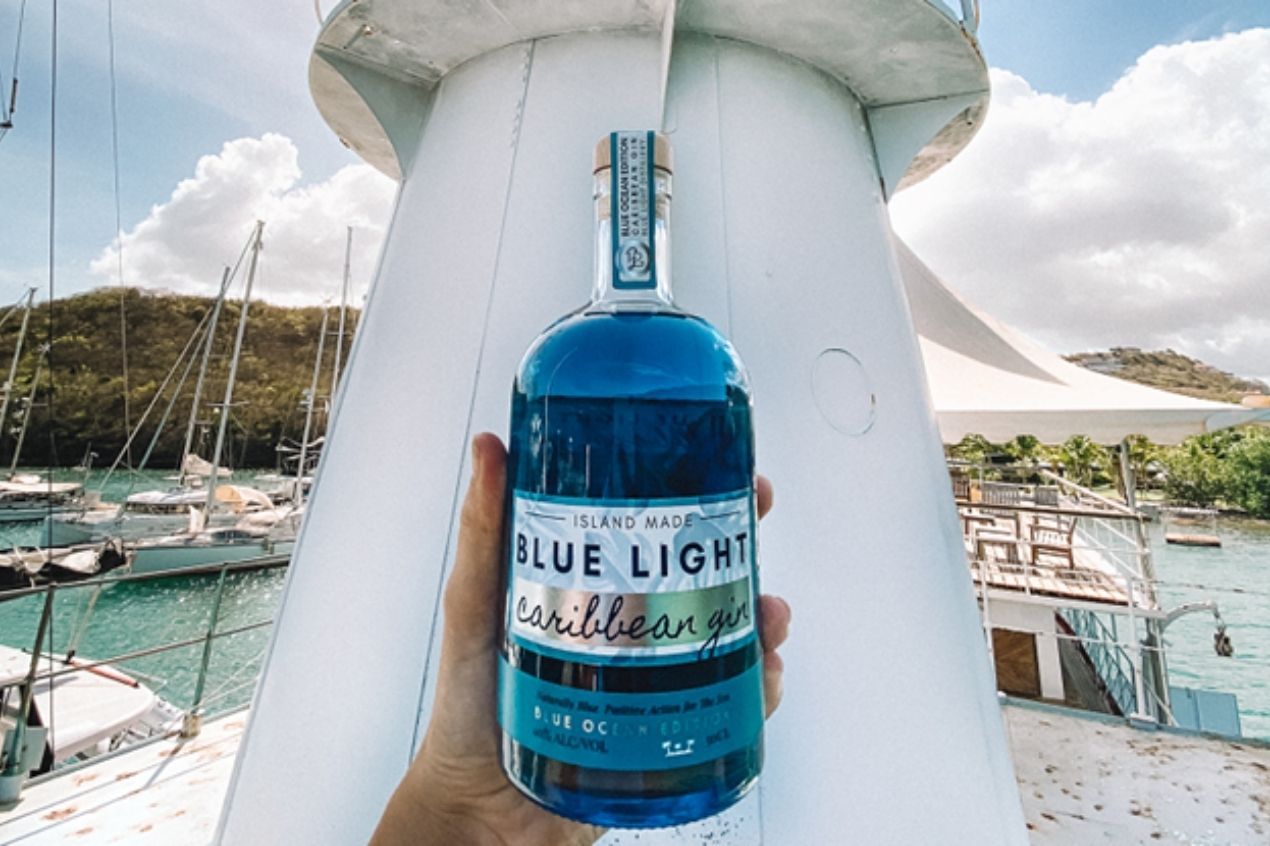 Bluelight gin, a handmade gin from the world's most tropical distillery comes from a small operation making Caribbean Gin on the 'isle of spice' (Grenada). With a Caribbean cane base and 15 botanicals including locally grown cocoa, nutmeg, cinnamon, and three different types of citrus it is a super smooth drop of paradise.
Starting in 2018 at the beachfront resort of "Le Phare Bleu" (The Blue Lighthouse) their gin is uniquely tied into the fabric of the resort. The on-site marina is home to a "Lightship" which is a traditional floating lighthouse built-in 1900.
The Lightship was decommissioned some years ago and now acts as a floating bar/restaurant/live music venue. The distillery has constructed a gin storage barrel in the ship's lighthouse which gravity feeds gin directly to a tap in the bar for "gin on tap". This lighthouse can be found on their bottle's back label and is their go-to venue for gin parties and events.
Their overall aim as a business was to create a unique product and tell a new Caribbean story using local ingredients. It has not been easy to lead with a new kind of spirit in a place so assimilated to rum. There has been a total shift in the way that people are looking at the amazing array of ingredients that are grown here. They feel blessed to be able to work with such incredible, fresh botanicals direct from the source.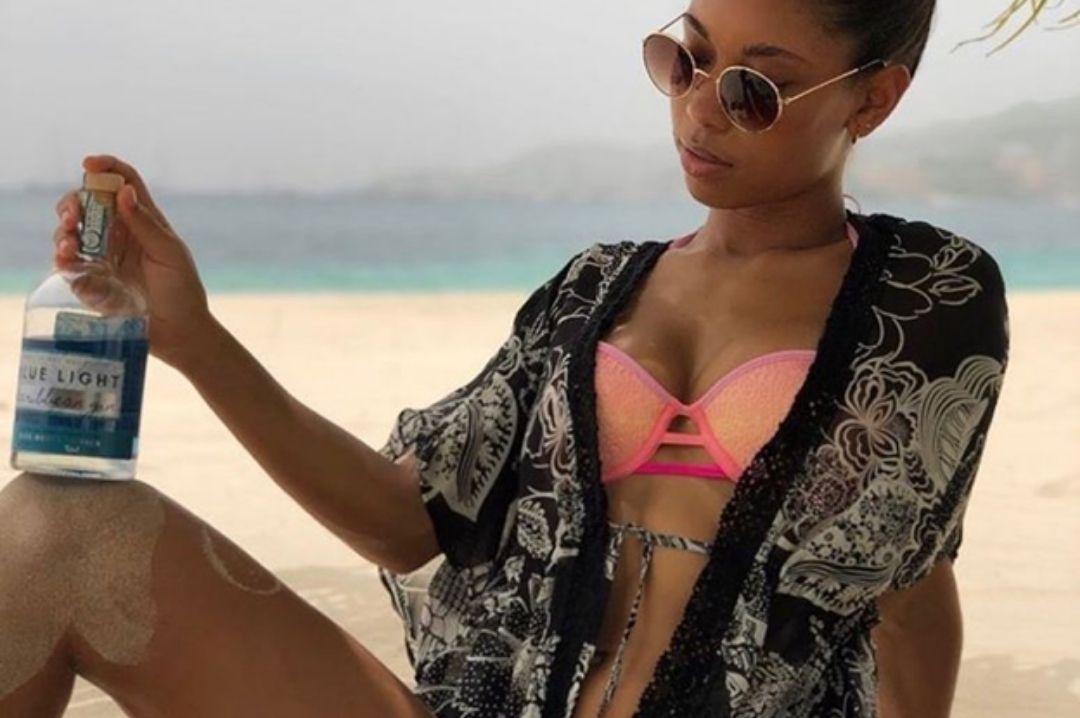 The beautiful Caribbean islands are their inspiration. They provide them with a constant feeling of wonder. A big part of their mission is to highlight and create awareness of the necessity to protect these islands.
On June 8th, 2020 (World Oceans Day), the distillery released their new "Blue Ocean Edition Gin". The first batch had been resting underwater (under the Lightship) for 2 weeks prior to its collection. This gin is dyed naturally using the Butterfly Pea Flower, which grows on site.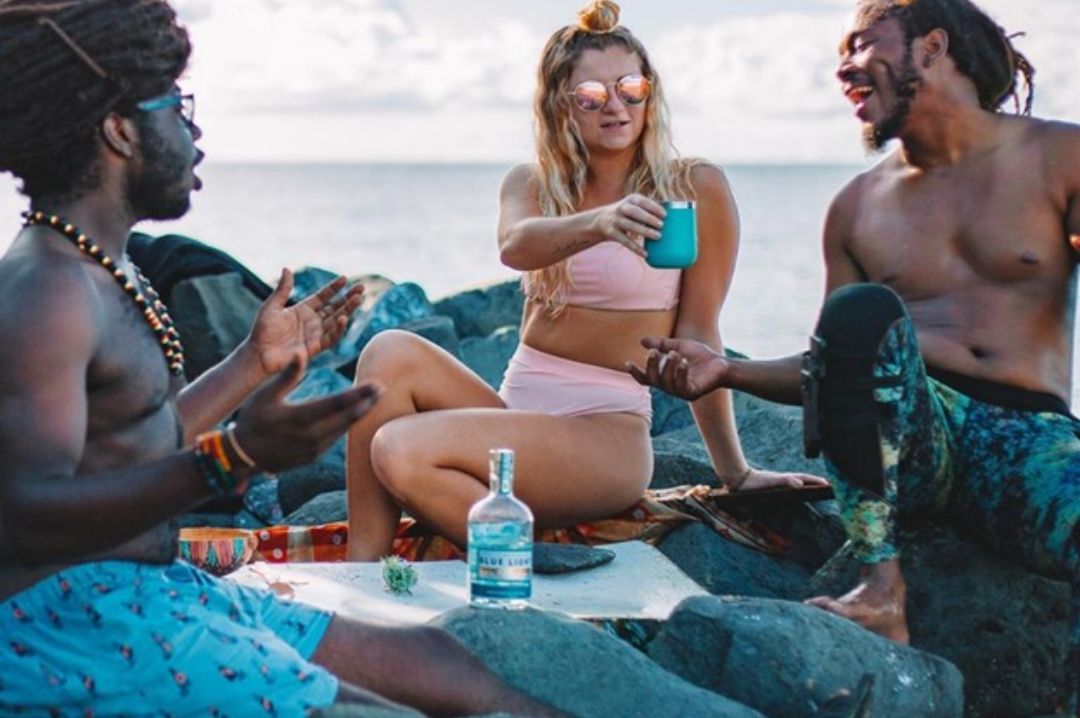 Partial proceeds from the Blue Ocean Gin sales go towards local marine projects. They are involved in an artificial reef project which is helping to restore coral (approx. 80% of the Caribbean's coral has been lost over the last 50 years). They are also cleaning the mangroves which play a vital role in the marine ecosystem and provide a great source of Blue Carbon (Dioxide) storage.
What is the future of Caribbean Gin? Bluelight gin hopes that to spread awareness around the world of the importance of Caribbean coral/marine life protection while providing a unique tropical beverage.
It's been an extremely fun and rewarding process for them so far, and they don't see themselves slowing down any time soon. In fact, they are constantly developing new ideas for unique recipes and batches. For the moment their little solar-powered, resort distillery will continue to push the limits of the Caribbean and global spirit markets. They also encourage travelers to make their way to this beautiful island and stop in for a look inside the distillery followed by a tropical G&T or a snorkel tour of one of their marine projects (or both).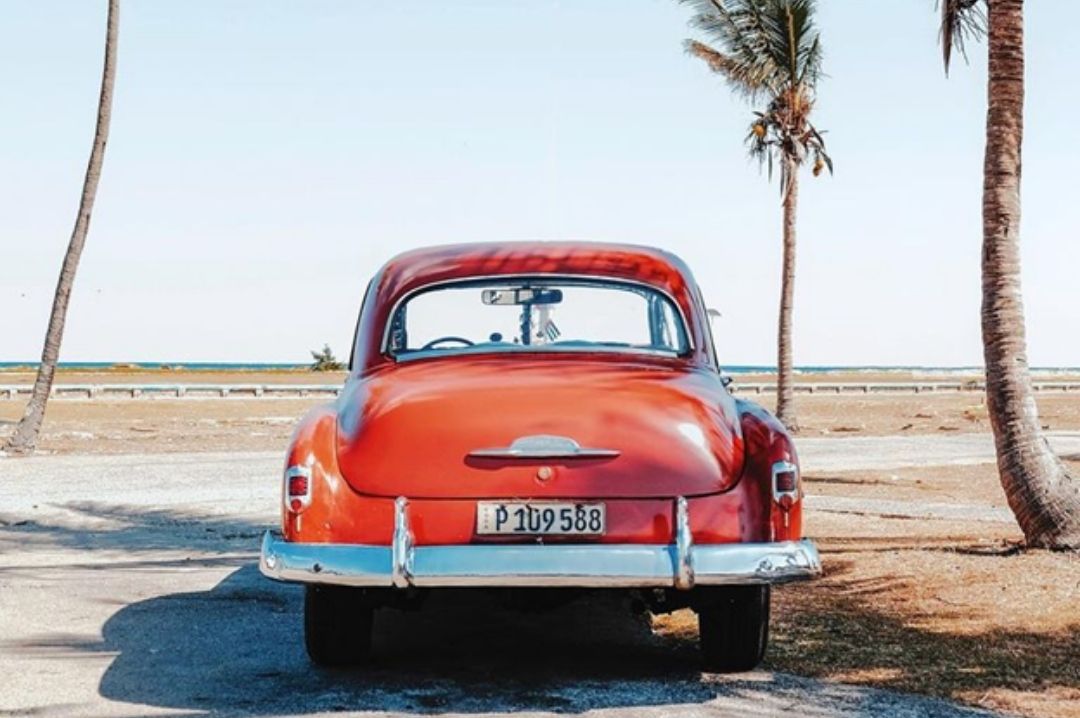 The distillery is the birthplace of Caribbean Gin. It's their creative space to explore the wonders of local flavor and the infinite possibilities of the distillation process. Here they do everything by hand. From carrying and configuring boxes to measuring the right amounts of spices, to labeling each bottle. They believe that their boutique batch gin deserves the utmost level of attention. Every bottle of Blue Light Caribbean Gin is made with a purpose. The purpose is to capture, share, and enjoy this beautiful Caribbean Dream.
Located only a few steps away from a white sand beach in one of Grenada's best beachfront resorts their little distillery is a colorful place. Established in 2018 they have been making small batches from their little, solar-powered space. They recently had a makeover, with an amazing hand-painted mural to cover the main wall by the talented Paige Semianer. This turned into a lot of late nights and a hands-on experience. But the results; priceless.
Boutique Batch Caribbean Gin won 88 points, a silver medal at the 2020 Bartenders Spirits Awards where leading bartenders of the USA judge spirits from all over the world.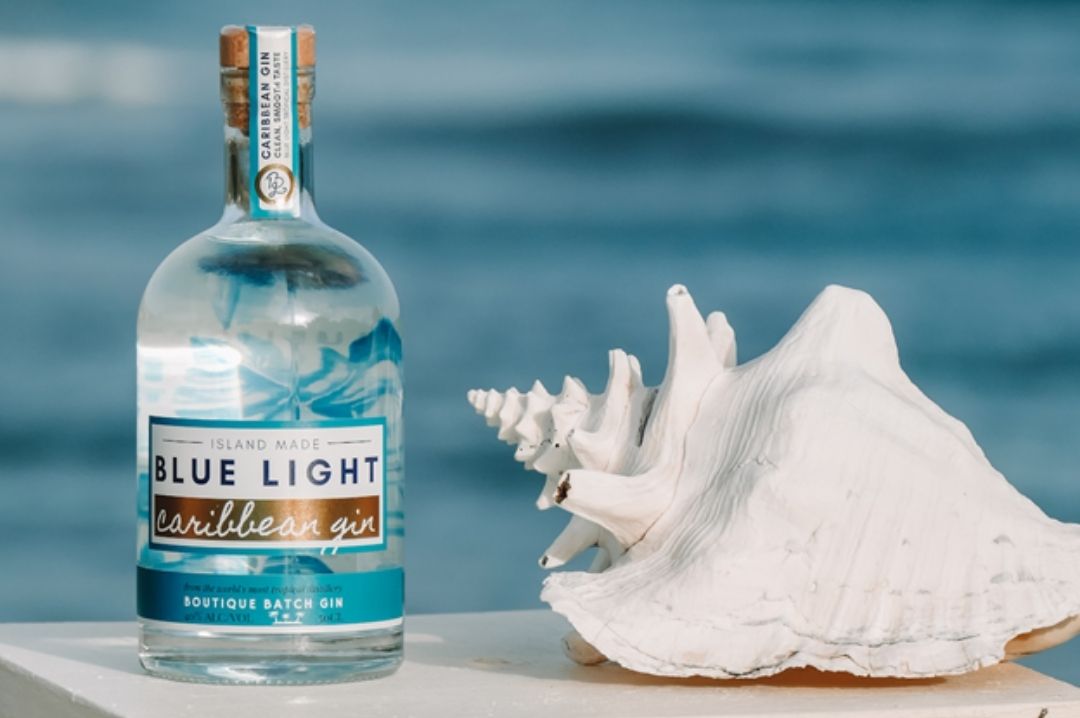 The Gin is 100% natural. No artificial colors or flavors, so you know it's clean. With hints of Caribbean spices like nutmeg, cacao, cardamom, and more, this gin captures the tropics, perfectly. Base: Caribbean cane bottle. Proof: 40% ALC. VOL.
The Gin will be available in the USA later this year.