Austin Attitude, Texas Soul
Crafted with pure and natural ingredients, Mighty Swell's award-winning seltzers are to chill and enjoy anytime anywhere.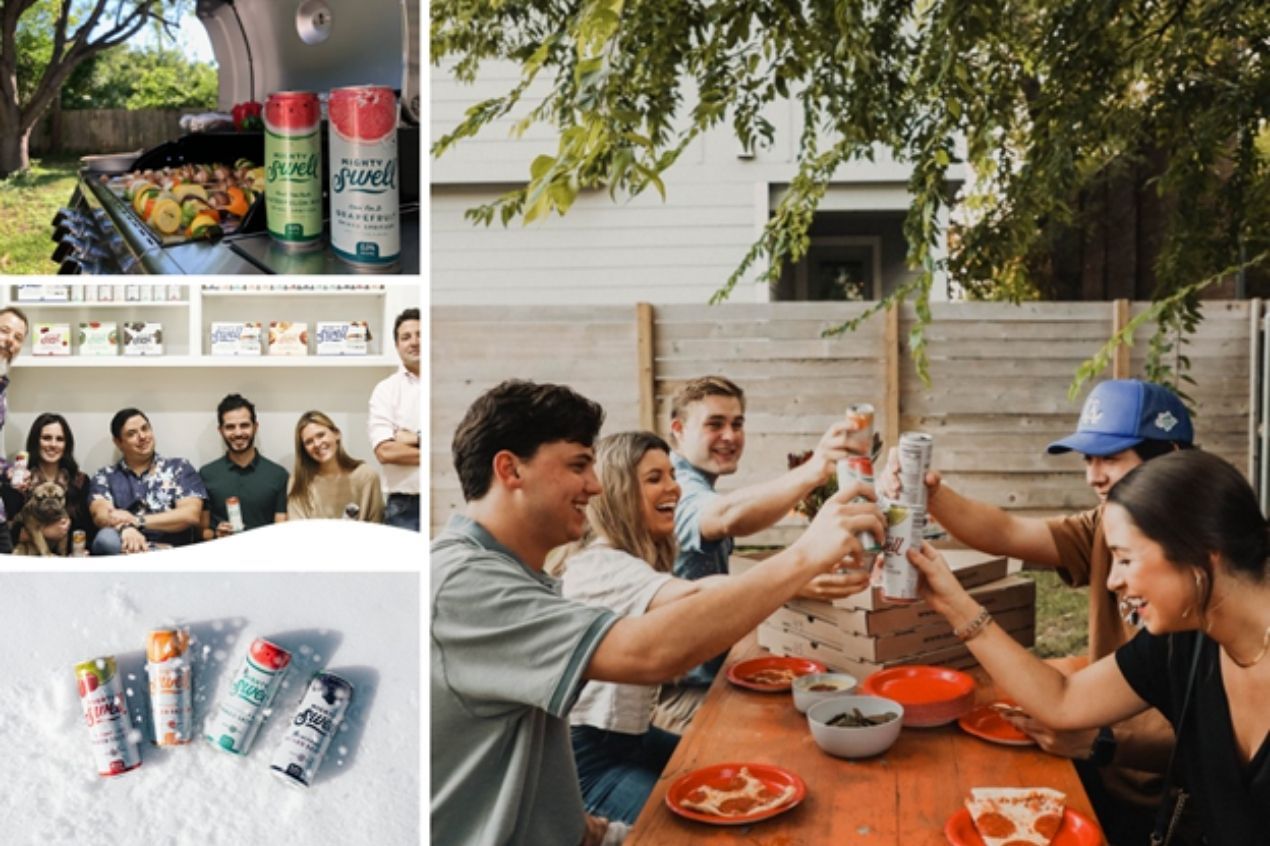 Mighty Swell is created by a motley group of dreamers who believe in cherishing the spontaneous moments. To make such moments even better, Mighty Swell brought a collection of spiked seltzers that embellish them and make them unforgettable. For Mighty Swell, it was never about the status quo, it was always about going in the direction they wanted, go on a road less traveled and while at it, have fun along the way. Lots of it.
Inspired by their Austin roots, the folks over at Mighty Swell wanted to bring seltzers that were as quirky, as vivid, and as fresh as their memories of the place where they began dreaming. The result, a flavourful punch of drinks that are to be enjoyed anywhere and everywhere. With natural ingredients, crafted purely with love and no fussiness Mighty Swell's seltzers found recognition at the 2020 USA Spirits Ratings.
Mighty Swell Peach: Made with orchard-fresh peaches and light botanicals, this oozy light seltzer found the way to the judge's heart and packed a score of 85 points and a silver medal at the competition. The hints of honey go along with the perfectly ripe summer peaches, making this seltzer a great drink on a hot summer day. To add to it, it goes extremely well with the Mighty Bourbon Smash, a great cocktail from the house of Mighty Swell.
Watermelon Mint: The second of the silver medalists, Watermelon Mint tallied 82 points from the judges based on its quality, value, and packaging. A mouthwatering combination of crisp watermelon and zesty mint, it is a drink with good vibes written all over it. A great party drink that sets the right mood. The Watermelon Mint Frose is a cocktail you would love to try.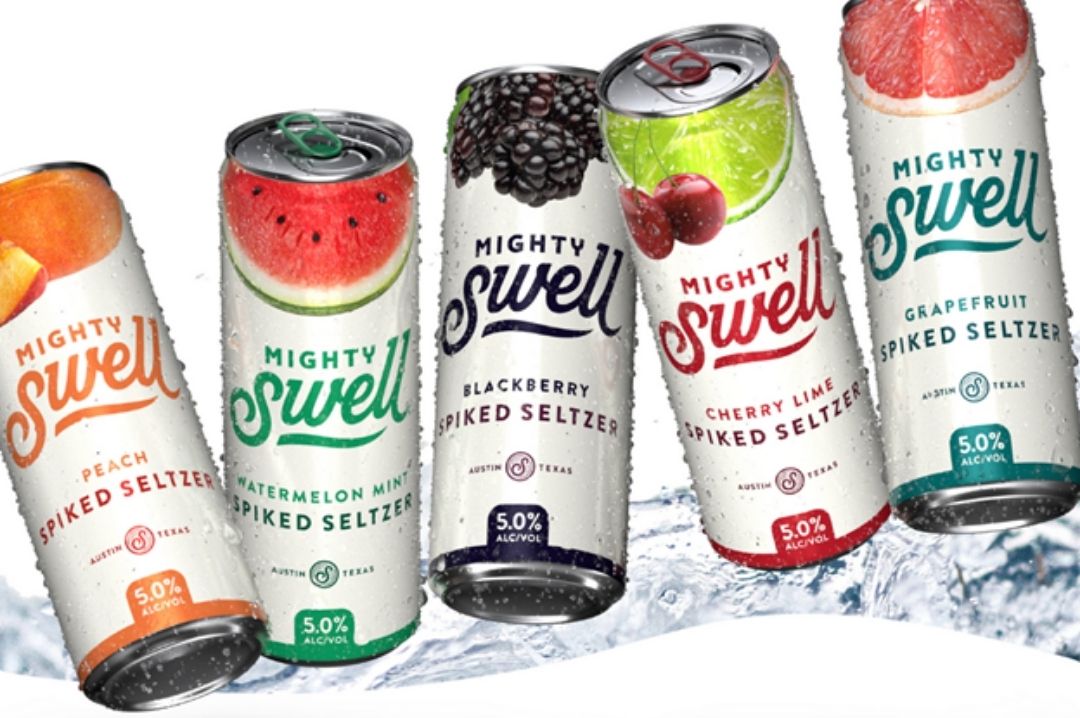 Mighty Swell, Source Website
Cherry Lime: A freshly picked batch of cherries and zesty lime make this seltzer's base. A retro, full of flavor drink that smashes it out of the park especially on the days when you hit the water at your nearby beach (or when you are on vacation, hey it's all about dreaming).
Blackberry: Oozing with flavor, and packed with ripe blackberries, this drink is instantly refreshing and vibrant. There is a subtle citrus essence that adds a bit of tanginess to this bronze medal-winning seltzer from Mighty Swell.
Apart from these four award-winning entries, Mighty Swell also offers a grapefruit seltzer that has a clean, sharp finish. The grapefruit delivers a citrus zip in such a way that it never feels bitter but strikes just the right balance.
What makes Mighty Swell such a people company, and its seltzers such people-friendly drinks is the thought that has gone behind creating them. While the quirkiness and the need to be different from others was always a focal point, relating the drinks with the audience was a big point in the overall scheme of things. The flavors, picked by John Beal, President and General Manager of Mighty Swell, Jeana Harrington, Head of Sales and Chelsea Bearb, Sr. Brand & Marketing Manager, and other people on the Mighty Swell team had all a different mood to fulfill.
As they venture their brand into new territories on the back of a great performance at the 2020 USA Spirits Ratings, it is not just the drinks that Mighty Swell offers. Get your hands on one or all of their seltzers for your next party. To be a part of all the fun Mighty Swell is having, follow them on Facebook and Instagram. Mighty Swell Seltzers are available in select states across the USA and will soon be coming to others. Find out if they are selling in your state yet.
Header Image- Mighty Swell, Source Website and Facebook