Aldi Wines Garner Great Success at USA Wine Ratings
Carrying the mantle of providing quality wines at an everyday price, Aldi's private label wines had an impressive outing at the 2021 USA Wine Ratings.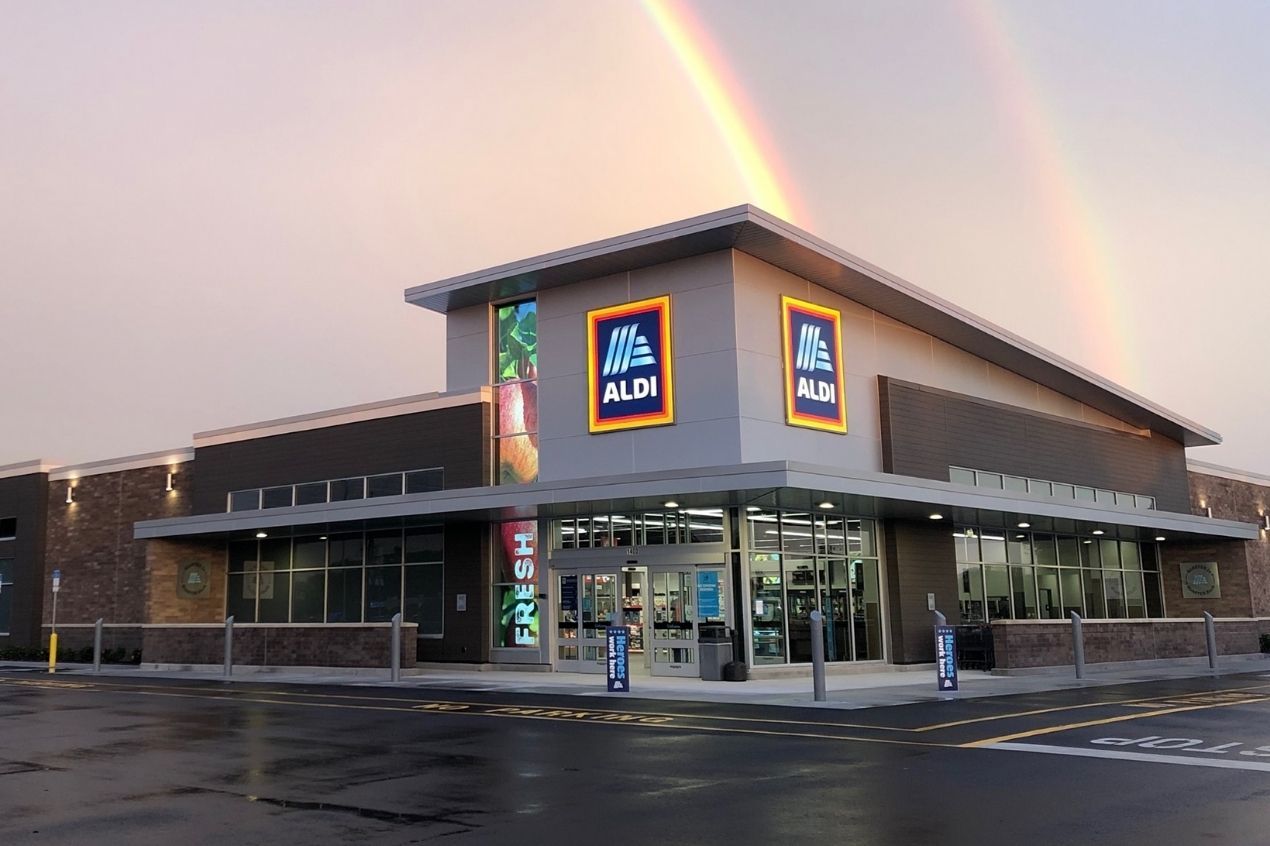 It is never a given that great quality and high prices go hand in hand. There are always occasions when a quality product is hiding in plain sight, and at a very reasonable cost. One supermarket chain has stuck to the guiding principle that great quality shouldn't come at a high price, rather, great quality can indeed come at everyday prices. This chain is Aldi!
For over forty years, Aldi has kept the very same principle at its heart, even with their private label wine brands. Private label wines have built quite a good reputation for providing quality pours at a reasonable rate. How do we decide whether the wines are quality or not? For Aldi, this happened at 2021 USA Wine Ratings, where they won an impressive 16 awards including the coveted Best Wine by Value award.
The USA Wine Ratings is a prominent wine judging competition that shines the spotlight on wines and wine brands that excel in the quality they offer to the drinker. To earn a place on a restaurant's wine list or on a retailer's shelf, these wines have to impress judges on the criteria of quality, value and packaging. These are the three parameters drinkers tend to look at when buying wines, whether at restaurants or from retailers shelves. And doing this is no easy feat because of the names that judge these wines.
The 2021 edition of the USA Wine Ratings truly set a benchmark for global wine judging competitions by bringing together 12 Masters of Wine as judges. Among those judges were Tim Hanni MW (USA's first Master of Wine); Tim Marson MW (Senior Buyer at Wine.com) and Pat Andress (Wine Product Developer, Trader Joe's Company). The judging panel consists of names of people who have made a career in the wine world, and are known for their knowledge and experience. In what was a very broad set of wines, this noteworthy list of judges blind-tasted and rated wines from over 100 varietals and over 1000 wines. Aldi Inc. was among the biggest winners at the competition with its tally of 16 medals and the prestigious Best Wine by Value award.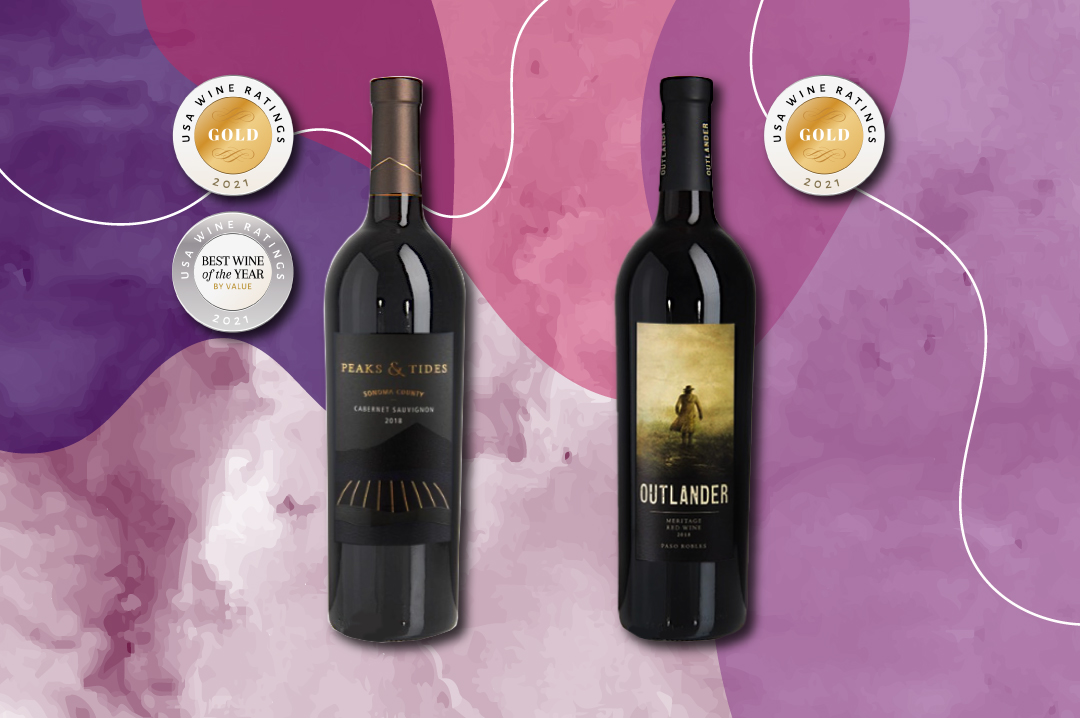 The Peaks & Tides Cabernet Sauvignon and Outlander Meritage Red Blend
Peaks & Tides Cabernet Sauvignon
Aldi Inc.'s highest-scoring wine at the 2021 USA Wine Ratings with 94 points, the Peaks & Tides Cabernet Sauvignon was also conferred with the Best Wine by Value award at the competition. On the nose, the cabernet sauvignon has aromas of blackberry compote, green bell pepper and fresh herbs. On the palate, the gold medal winner is balanced and poised, driven by savory nuances of tomato leaf, vanilla and cedar. The Peaks & Tides Cabernet Sauvignon pairs well with beef tenderloin, turkey pot pie or au gratin potatoes.
Outlander Meritage Red Blend
Boasting flavors of plum, blackberry, anise and hints of vanilla, the Outlander Meritage Red Blend followed closely behind Peaks & Tides Cabernet Sauvignon with a score of 93 points. Full-bodied, bold and opulent, this red blend pairs impeccably with a prime rib, grilled and smoked meats or red sauce pasta.
Peaks & Tides Pinot Noir
Cherry pie, blackberry and vanilla nuances unveil the wine to drinkers. Layered with notes of dark berries, baking spices and dried herbs, the Peaks & Tides Pinot Noir scored 89 points and a silver medal at the 2021 USA Wine Ratings. There are also luscious flavors of raspberries, strawberries and allspice to the wine. Ideal food pairing options for this pinot noir would be a truffle risotto, mushroom and beef tenderloin or thyme and goats cheese potatoes.
Belletti Sparkling Moscato Rosé
This super easy to drink rosé has a nose of strawberries, bright cherries and pomegranate. Candied cherry and strawberry notes give the 88 points scoring wine a very sweet note that will appeal enormously to a sweet-toothed consumer. The Belletti Sparkling Moscato Rosé is best enjoyed as an aperitif, on its own or with fresh fruits and desserts.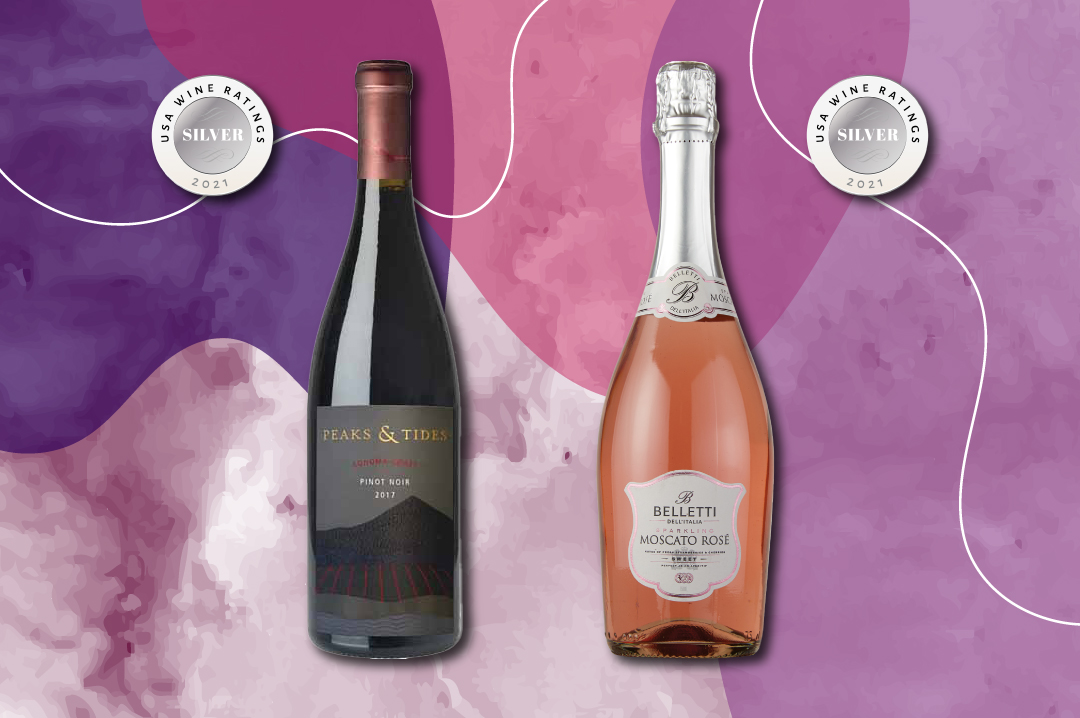 The Peaks & Tides Pinot Noir and Belletti Sparkling Moscato Rosé
Aside from these four high-scoring wines, there were twelve other wines that were recognized at the 2021 USA Wine Ratings.
Exquisite Collection Sauvignon Blanc- Silver
Belletti Prosecco DOC- Silver
30 Miles Cabernet Sauvignon- Silver
Exquisite Collection Malbec- Silver
Quarter Cut Bourbon Barrel Cabernet Sauvignon- Silver
Intermingle Red Blend- Silver
The Tudor Shiraz- Silver
Exquisite Collection Cotes de Provence Rosé- Silver
Peaks & Tides Chardonnay- Silver
Exquisite Collection Chardonnay- Silver
Outlander Cabernet Sauvignon- Bronze
Bear Bros Cabernet Sauvignon- Bronze
Aldi's win at the 2021 USA Wine Ratings is a great example of how private label brands and retailers are quickly upping their game in what has become a very diverse and open industry. The lower price point is obviously a big attraction for drinkers, but the bigger reason why brands like Aldi and Lidl are becoming strong competitors in the market is down to the great quality of wines they produce. However low the price of a wine, if the quality isn't up to the mark, wine enthusiasts won't look for them.
The Aldi name has become a worldwide success, with over 10,000 stores operating in more than 20 countries. In the United States, the brand has a presence in 36 states, operating over 2000 stores. Aldi's success at such a reputed competition is proof of why the brand is changing drinkers perception of wines available at supermarkets. Their US market has grown significantly since their first store was opened in Iowa in 1976. The next time you visit an Aldi store, stock up on these award-winning wines. Wines that have the stamp of approval from Masters of Wine.
Header Image- ALDI USA, Source Facebook
South San Francisco Conference Center, 255 South Airport Boulevard, South San Francisco, CA 94080, United States.
Register Now
South San Francisco Conference Center, 255 South Airport Boulevard, South San Francisco, CA 94080, United States
Register Now